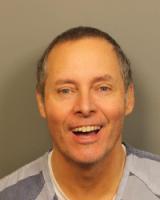 Dr. Mark Hayden
An Alabama physician,
who was arrested in late November on a dubious civil-contempt charge
, has regained his freedom. Dr. Mark Hayden was
released from the Jefferson County Jail last Friday
after a
habeas corpus
hearing before U.S. Magistrate John England.
Details about Hayden's release are murky at this time. It appears that England released him, although an order dated December 21, 2016 (two days before Hayden's release) does not specifically mention release. Did Jefferson County Circuit Judge Mike Graffeo, who signed the writ of arrest, order the release? It's possible, but we do not have access to the full case files -- and they involve both state and federal jurisdiction -- so many questions remain unanswered. (England's order is embedded at the end of this post.)
We do know this: The arrest matter is styled
Steven Mark Hayden v. Mike Hale
(Jefferson County Sheriff), and court documents/proceedings suggest
Legal Schnauzer
played a role in gaining Hayden's release. Hayden himself told me, "Roger, you got me out of jail!"
We're not sure if that is true, but if it is true at least in part, we are happy to have helped justice prevail -- and it proves to be a pretty darned nice Christmas present here in the
Schnauzer
household. This much is certain: We are pleased Dr. Mark Hayden has regained his freedom, especially since he never should have been jailed in the first place.
If Mark Hayden's words to me are true, that means he's at least the second person we've helped get released from an Alabama jail. The other was Bonnie Cahalane, who was unlawfully incarcerated in the Chilton County Jail due to an alleged debt from her divorce case.
Dorothea Batiste, a black, female judge in Jefferson County, apparently was not at risk of going to jail. But Alabama's white judicial elites, including retired Jeffco judge Scott Vowell, were trying to run her off the bench. My reporting on the matter likely helped save her seat -- Batiste indicated to me she believed that to be the case. She will leave the bench in January after losing in the November 2016 election.
Hayden . . . Cahalane . . . Batiste. All were victims of unjust jailings or removal proceedings. All had relatively positive outcomes after we reported on their cases. Those, like GOP insider Jessica Medieros Garrison, who consider
Legal Schnauzer
to be a "ridiculous little blog" . . . well, the evidence suggests they are way off base.
In the third sentence of his order, Judge England references a blog post that he had received via e-mail, apparently from Dr. Hayden's wife, Angela. Document 3-1, attached to the order, is a link to our post on the Hayden case. Mark Hayden told us that during a state hearing last Wednesday, Judge Graffeo mentioned
Legal Schnauzer
and seemed quite disturbed that his order of arrest had made it into the Web press.
Here is the main point: Dr. Hayden was in the Jefferson County Jail, where I spent a week during my five-month incarceration in 2013-14. I can confirm, with firsthand knowledge, that the Jeffco Jail richly deserves its reputation as one of the nation's worst (and most dangerous) jails. People have died in that jail, and I have no doubt people will continue to die in that jail. It's dangerous, wretched, nasty conditions have been the subject of litigation.
It's possible that Dr. Hayden was on the same unit where I was housed. Dr. Hayden said he was on the sixth floor, and I was either on the sixth or fifth floor. Inmates told me that I had the pleasure of being on the "(relatively) good guy's unit," which was considered the best and safest spot in the jail. They said the higher up you went, the worse it got. As I recall, the 10th floor was at the top, and inmates said it was an "absolute zoo."
During the week I was in the Jeffco Jail, I got the distinct impression that my life meant zero to anyone on the jail staff -- and I was only there because of gross incompetence or corruption from Judge Don Blankenship, related to the Jessica Garrison case. I imagine Dr. Mark Hayden had the same thoughts. I am hardly a picky eater, but food at the Jeffco Jail reminded me of something you might see in a pig's trough on a farm. Having grown up in the Missouri Ozarks, I've seen a few pig troughs on farms.
What's next in the Hayden case? England's order indicates that Hayden might not be home free. Hale apparently will be given 30 days or so to show the court why Hayden is due to be held. That means Homewood attorney Rob "Uday" Riley could appear on stage left, because he is Sheriff Hale's attorney. Any brief Riley produces is likely to be filled with misstatements of fact and law. We know from personal experience that he and other members of the Riley Jackson Firm are dreadful attorneys, the kind who care not one iota about justice or the law.
From the England order:
Petitioner (Hayden) should be aware there will be no ruling on his petition until it is fully briefed; Respondent (Hale) is entitled to explain why he contends Petitioner is lawfully in custody and must be given adequate time to do so.
We will keep you updated on the Dr. Mark Hayden case as details become available.
Mark Hayden -- Order Re Habeas Corpus (Dec. 21)
by Roger Shuler on Scribd