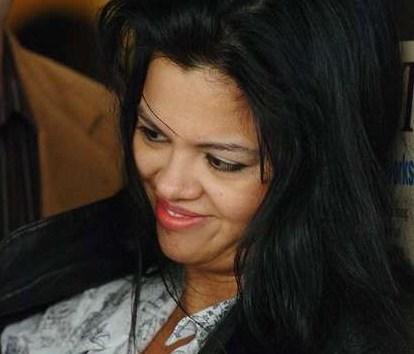 Liberty Duke
Prominent Alabama Republican Rob Riley says medical records would show he is not capable of
causing a pregnancy that led to an abortion and payment of hush money for lobbyist Liberty Duke
When asked to provide a copy of his relevant medical records, Riley declined--and soon hung up on me, for the first of three times. (See video at the end of this post.)
Riley acknowledged knowing Liberty Duke, who is based in Chilton County. But he said the allegations about an extramarital affair, an abortion, and the payment of hush money amount to "an outrageous lie."
How did my initial interview go with Rob Riley? I identified myself by name and stated that I am author of the blog Legal Schnauzer--and of posts that appear at a number of national Web sites. Here is how it went from there: 
Rob Riley (RR): You are the one who writes all that crap about me?

 
Legal Schnauzer (LS): Uh, if that's how you want to term it . . . I write a blog called Legal Schnauzer, yes.

 
RR: I've seen all the stuff you've written about me that's not true, and I don't appreciate it.

 
LS: Let me ask you this. I have multiple sources who told me you had a relationship with a woman named Liberty Duke, which led to an abortion that was paid for by the Alabama Republican Party. Would you care to comment on that?
RR: Gosh, complete nonsense. No truth whatsoever.
LS: I have multiple sources that say it is true.
RR: Who are your sources?
LS: I'm not going to tell you who my sources are any more than you are going to tell me who your legal clients are.
RR: That is an outrageous lie.
LS: You know Liberty Duke?
RR: Yeah, I know her.
LS: And she's been . . . 
RR: Let me put it this way, buddy, I've never had an affair with her or anyone, period. Second of all, medical records would show that I couldn't father a child by her.
LS: Oh, really? Would you care to show me medical records? Can I have a copy of it?
RR: I'm not going to go get you my medical records. Listen, buddy, that is an outrageous lie. See ya.
(To be continued)