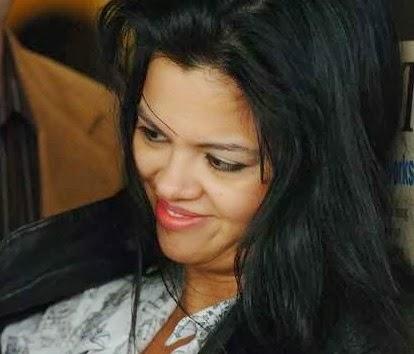 Liberty Duke
Alabama lobbyist Liberty Duke saw her marriage dissolve under unusual circumstances in early 2006, a time frame that our sources say coincides with her extramarital affair with prominent Republican Rob Riley.
Duke and Riley are suing my wife, Legal Schnauzer, and me, claiming that my reporting on their affair is false and defamatory. Court filings in the case include an affidavit from Duke in which she denies having an affair with Riley and claims, "To the best of my knowledge, I have never even been alone in a room with Rob Riley." These are among the documents that Riley and Duke have sought to have sealed in Shelby County Circuit Court.
The filing also includes copies of e-mails that Duke allegedly sent to me on July 5, 2013, denying the affair with Riley even though she had failed to respond to multiple interview requests before I broke the story on January 24, 2013. Why would Duke pass on multiple opportunities to take questions on the matter--before a story ever was published--and then wait almost seven months to deny the reports? Why are she and Riley seeking a preliminary injunction that would forbid reporting on the lawsuit, even though such a restraint clearly runs counter to the "prior restraint doctrine" that has guaranteed the right to free speech under the First Amendment of the U.S. Constitution for some 230 years?
Those are among many oddities in this story. Here is another: I recall receiving the alleged e-mails from Liberty Duke, but when I tried to respond, the messages always came back as "undelivered." I never knew if she was able to read my responses or if the person on the other end really was Liberty Duke. My computer started acting strangely after opening her e-mails, so I decided to pass on future messages that arrived from that address. I did, however, offer to take a public statement from her, and I gave her my phone number to call. She did not respond to either offer. (See affidavit and copies of e-mails at the end of this post.)
What is unusual about Liberty Smith Duke's divorce from William Joseph Duke? For one, court documents show the couple lived in Chilton County--at 1155 County Road 368 in Verbena--but the divorce case was filed in Talladega County. Sources tell Legal Schnauzer that Talladega is known as an Alabama jurisdiction where divorces can be obtained quickly. Filing a divorce action in Talladega County also can keep sensitive information away from prying eyes in the home county.
Public documents in the Duke divorce do not include any inflammatory information, but that likely is because the case was resolved so quickly. Our sources say that someone was at risk of having dirty laundry revealed if the case did not reach a quick resolution. Given that William Duke initiated the divorce as plaintiff, the party in a weak position likely was Liberty Duke--and that almost certainly was due to her affair with Rob Riley.
Liberty Duke did not contest the divorce, and she did not even hire an attorney to fight it.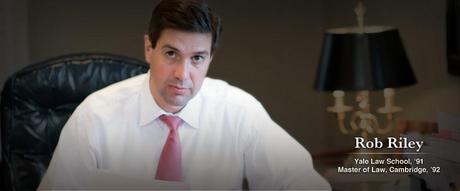 Rob Riley
How quickly did the Duke divorce reach a conclusion? William Duke filed the complaint on February 27, 2006, and a final divorce decree was issued on April 5, 2006. The whole thing was over in little more than a month, even though the Dukes were married for 14 years, they had two children, and a fair amount of property.
As a comparison, the Rollins v. Rollins case that we have covered extensively was litigated for three years in its proper jurisdiction, Greenville, South Carolina, before being unlawfully moved to Shelby County, Alabama, for more litigation.
Liberty Duke now is claiming that our reporting on the Rob Riley affair is false and defamatory. But she passed on multiple opportunities to answer questions on the subject, and court documents show that she got divorced under duress. Her husband initiated the divorce, she did not contest it, and she clearly had no bargaining power--for some reason.
(To be continued)
Liberty Duke Affidavit
by
Roger Shuler
Liberty Duke Divorce Complaint
by
Roger Shuler