Awesome new carrier AirAsia Philippines has launched its four-times weekly Clark-Taipei service, bringing their own regional destinations to four. Together with the media and our friends from the said airline, we recently took the inaugural flight with distinguished guests from the Taiwan Economic and Cultural Office (TECO) in Manila. Read more...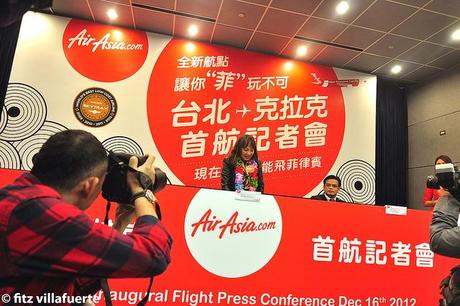 Photo credit: Fitz Villafuerte
After checking in for our flight and clearing immigration, we were ushered to the departures concourse of Clark International Airport (IATA: CRK) Diosdado Macapagal Terminal, where there was a celebration waiting for us. Of course, the festivities weren't complete without Taiwanese food—dim sum, noodles, bubble milk tea, and the famous chou doufu (stinky tofu).
AirAsia Philippines CEO Maan Hontiveros, Ambassador Raymond L.S. Wang of TECO in Manila, and Clark International Airport Corporation (CIAC) President and CEO Victor Jose Luciano led the program that welcomed VIPs, guests, and media. All of them were hopeful that this new red hot route would encourage tourism from both countries. By the way, the Philippines received some 188,862 Taiwanese tourists from January to October 2012.
Ambassador Wang and Ms. Maan were happy to say that getting a Taiwanese tourist visa for Filipinos is easier than ever. Those possessing a valid visa from the US, Canada, Japan, UK, Schengen Convention countries, Australia, or New Zealand enjoy a visa-free entry, and all they have to do is quickly fill up an online form. But for those travelers who do not have any of those entry permits, Ambassador Wang personally assured me after the program that obtaining a tourist visa is still easy, long as the requirements are basically satisfied.
It wasn't before long that our boarding began. Once again, we received premium service from their ground staff and flight attendants, and onboard, we were served Uncle Chin's Chicken Rice, a favorite hot meal from AirAsia Malaysia.
The flight wasn't long, as we got there under two hours, thanks to AirAsia's well-trained and competent pilots. I actually met one of them, the friendly Capt. Dexter Comendador and had a souvenir photo in the cockpit with him.
Upon arriving at Taiwan-Taoyuan International Airport (IATA: TPE) and clearing immigrations (first time to travel with a visa) and customs, we were ushered to a conference room in the airport for a press conference with the Taiwanese media. Our tourism attaché in Taipei, Mr. Irineo Reyes is optimistic that tourists from both the Philippines and Taiwan, as well as Overseas Filipino Workers (OFWs), will take advantage of the airline's low fares.
Soon after, we were on our way to Taipei's Songshan District to be billeted at FX Hotel, a nice hotel that AirAsia Go Philippines chose for us. Thus began our Taipei adventure.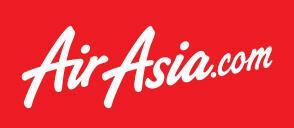 AirAsia Philippines flies from Clark to Taipei four times weekly. Book the lowest fares at AirAsia.com. For the latest promos and updates, join the buzz on Facebook and Twitter.

For holidays, hotels, and fun in Taipei and other red hot destinations where AirAsia flies to, check out AirAsiaGo Philippines at AirAsiaGo.com. Follow them on Facebook and Twitter too for the latest promos and updates!