They actually call it a sporting event. Contestants participate from both sexes to give a two-minute performance of "meeting, seduction, foreplay and intercourse, or you can simply cut to the chase." Winners of local competitions gets to participate in the world championship and "the ultimate prize, of course, is being one of the few people alive who can say they won the most important sporting event in the world," according to the website.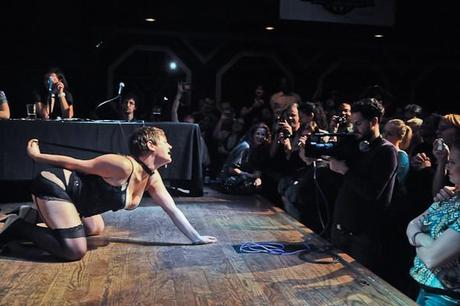 Read Also: 44 Minutes of Weird/ Sexy Grand Theft Auto in Real Life

Air Sex seems to be getting popular around the country. The competition even got a movie of its' own called "Love & Air Sex." Check out the video to see 2011 Air Sex Champion's weird performance.
WARNING: The video is NSFW.
[Source: Huffington Post / Air Sex Championship/ YouTube]
(All images, trademarks shown on this post are the property of their respective owners)
Follow @nrjperera – Roshan Jerad Perera