AHAVA Deadsea Osmoter® Concentrate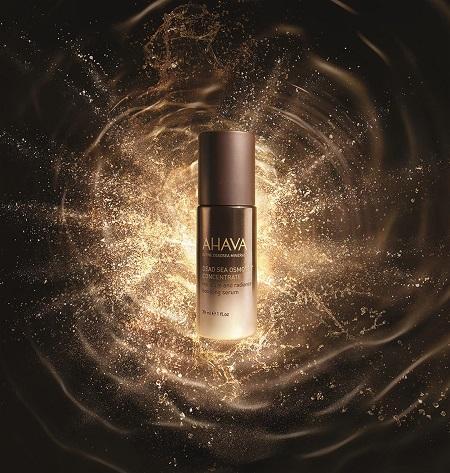 AHAVA skincare that continues to build on success
AHAVA Deadsea Osmoter® Concentrate moisture and radiance booster serum is a skin optimizing concentrate that harnesses the properties of Osmoter™, a balanced concentrate of dead sea minerals. Osmoter™ boosts cellular hydration and provides a natural radiance from within – creating a multi-benefit serum for all skin types, skin conditions and ages. The serum rehydrates illuminates and recharges the skin. The clear, gel-like serum is easily absorbed into the skin.
Having built a laboratory on the shores of the Dead Sea in 1988, the brand's scientists studied the Dead Sea's environs to uncover a formidable body of skincare research and innovative products. This research led to the development of mineral technology Osmoter™, found in every AHAVA product.
A concentrated Dead Sea water extract, Osmoter™ contains the perfect proportions of magnesium, calcium, potassium, and sodium – essential minerals for supporting skin functions. When applied to the skin's surface, Osmoter™ increases hydration and nutrition levels for a moisturized, youthful appearance.
The groundbreaking, skin-optimizing serum helps recharge, rehydrate and illuminate facial skin for a younger-looking, luminous complexion. On top of Osmoter™, the serum includes argan oil and laminaria digital (a dark brown algae extract) to further enhance cellular energy and skin luminosity.
AHAVA Deadsea Water Mineral Hand Cream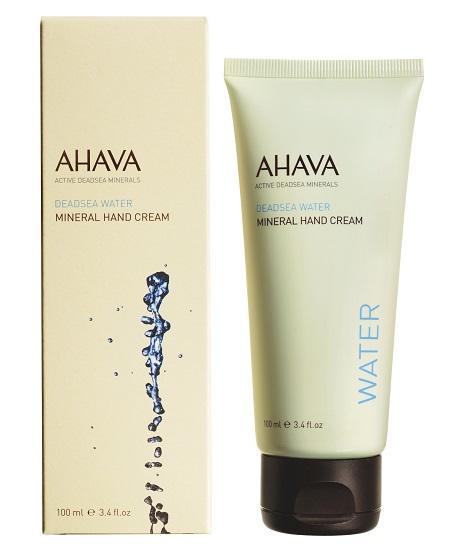 AHAVA skincare that continues to build on success
AHAVA Deadsea Water Mineral Hand Cream has a light formula rich in nourishing Dead Sea minerals to hydrate and soften skin for increased all day comfort and safeguard effectively against environmental damage. Witch hazel extracts smooth skin, providing a refreshing, revitalizing effect, while allantoin heals dry, cracked skin and blemishes.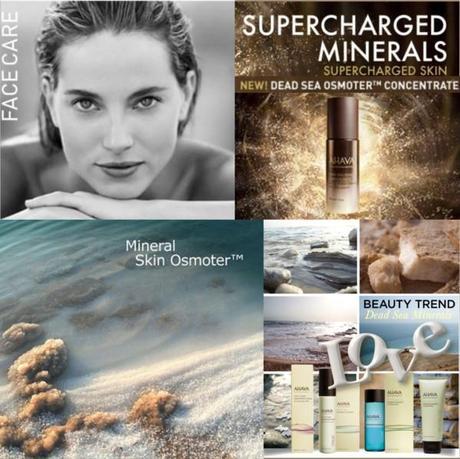 AHAVA skincare that continues to build on success
I have known of AHAVA for many years but I never really got to know this brand, until I was introduced to Dalya Goldberg International Sales Director, recently at the offices of The Israel Export & International Cooperation Institute in Tel Aviv. The Institute is the go to place for all wholesalers or distributors who are looking to Import cosmetics from Israel. My contact at the Institute, Nitzan Paicov Manager Cosmetics & Toiletries arranged for me to meet with some of Israel's top cosmetic brands and AHAVA was one of them.
AHAVA is the only cosmetic company located on the edge of the Dead Sea; AHAVA makes products that feature either Dead Sea mud or salts. The minerals in the products help the skin to stimulate its own antioxidants. AHAVA has three skincare ranges which have been developed over several years. The Source is designed for all skin types, Timeline is an anti-ageing line and Dermud is a paramedical range that rebalances stressed and diseased skin. In addition, AHAVA also has a spa range for the body and a men's range.
For 20 years, AHAVA has invested back into research and development. They have created a serious skincare range that is taken seriously all around the world, not just by the Israelis, and visitors but regular spa skincare users. It took the brand three years to research and develop their core products, products that reflect the Dead Sea environment and the desert region