In the mid between Cordoba and Malaga, located on a hill, Aguilar has a rich heritage. The castle in ruins reminds the dense medieval past of the town, while its old town centre is sprinkled with very interesting churches, most of them built between the XVI and XVIII. However, the most representative monument of Aguilar is the Plaza de San José, polygonal and beautifully crafted square.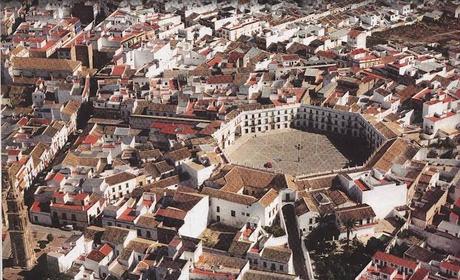 San José Square: built in neoclassical style, it was completed in 1813. It is octagonal shaped, communicating with the surrounding streets by four arches. All the facades were designed the same, giving uniformity to the square. It was declared a historic-artistic item in 1973. 


Clock Tower: built of brick with sandstone foundation, is a free standing tower, of baroque design. It has two bells, one for hours and one for the quarters. It has about thirty meters high. It begins at the foundations with a square shape and it ends in octagonal shaped body with a dome decorated with tiles.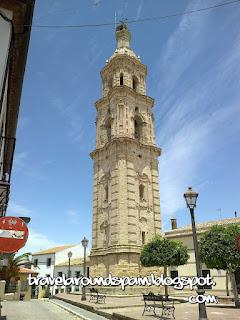 Manor Houses:

Aguilar is a town of manor houses with emblazoned and majestic façades. The older ones are located in the Pozuelo, Arrabal, Carrera and Vicente Núñez streets.

Church of Our Lady of Soterraño: Built on a primitive temple dating back to 1260. Gothic-Mudejar style with three bodies, its masterpiece is the wooden Mudejar roof.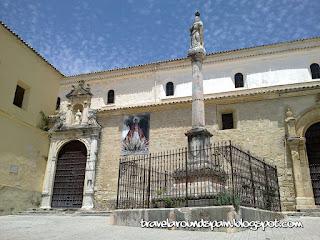 Convent church of San Jose and San Roque: Known popularly as "The Nuns". Its church is a jewel of Baroque. Highlights the richness of its decoration with heavily gilt plasterwork, and architectural forms and murals covering its walls, along with altarpieces and paintings.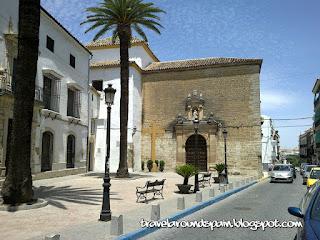 Chapel of the Veracruz:

Single nave chapel was built in the mid-XVII century in the Llano de la Cruz. It's the oldest church of Aguilar.