Diversity is the hallmark of Sareez and here we produce aisles and aisles of pretty outfits for everyone – of all ages. With the day of love just around the corner, have you figured out what to wear yet? If you are picturing if western outfits will bring in the ideal getup you want to sport, there is something new that Sareez wishes to offer you this time. Ethnic is the new black and adorning it with some really subtle jewelry just adds on to the magic. Why not woo your sweetheart with an alarming collection of sarees, salwar kameez, kurtis or the enchanting lehengas that we have housed to create an impact instantly? Since time immemorial, gorgeous ladies have been draping sarees in different ways but what has stayed constant is the love for it! Likewise, we have the beautifully patterned and comfortable Salwar Kameez, Kurtis and Lehengas to ensure you look absolutely stunning on this special day. This cross-border exchange of style is unique and much accepted by the people across the globe these days. Enriched in a variety of colours to patterns to styles, Sareez offers attires that are really comfortable as well.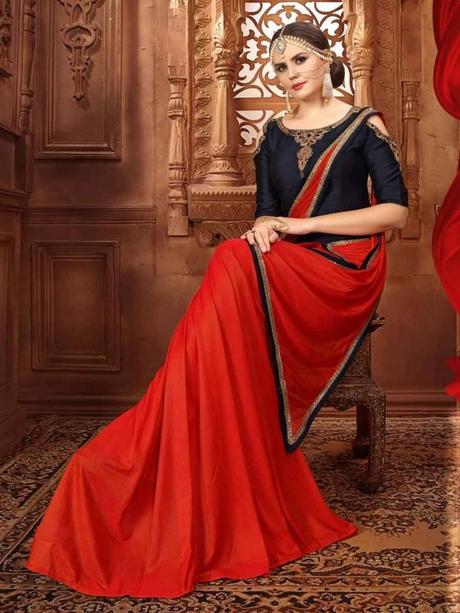 We understand the taste of each individual staying in India or abroad and style our garments accordingly- adding a personalised touch to all. Royal and graceful Lehengas have never been out of fashion and have got even more accepted over the years.
Sareez makes sure that we do justice to our creations and history as we move closer to the rich Indian custom and traditions. We see to it that given on any day of the year, it is accepted and adapted gracefully. As we bring love closer through our impeccable collection, we also maintain quality and affordability at all costs. Quality is our utmost priority we live by our words. On this universal day, love yourself a little more and set out to be loved by your better half in the most desired way.
It's time to indulge; it's time to create magic. Valentine's Day is a perfect beginning to self-love by indulging in the vast variety of choices that Sareez offers at the best prices. Our exclusive Under $50 and $30 store is synonymous to affordability that promise quality and trendy styles for one and all. A store just as diverse and versatile, we make a difference with our choice of collection. If you have not grabbed our offers yet, we are gifting a 35% off on all our outfits- sareez
Hurry! This offer is only for a very limited time.