DW360 Smartwatch comes with great features that can be very useful to older people, like a heart rate monitor, sleep monitor, and a sedentariness reminder. Although, the important part about the DW360 is that it has a big simple interface that's quite easy to get along with.
Specs and Features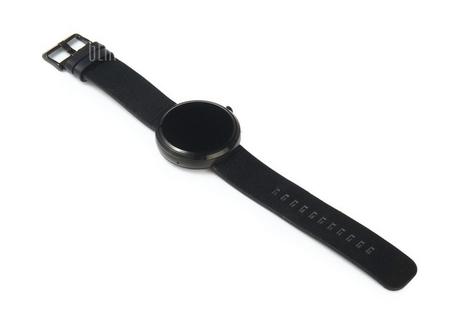 DW360 is not a Smartwatch made specifically for older people. It has some impressive specs and features, good enough for anyone who uses a smartphone. The smartwatch is not only compatible with both iOS and Android phones but also gets powered by a MTK2502 chip with Bluetooth 4.0.
DW360 Smartwatch will also work as a remote for your smartphone camera, a pedometer, as well as to check notifications from Twitter, Facebook, and more.
Pricing and Availability
The DW360 Smartwatch is now available to order. You can grab this smartphone for just $52.99, that's 55% off the regular price, from Gear Best website with free shipping.
(All images, trademarks shown on this post are the property of their respective owners)
Follow @nrjperera – Roshan Jerad Perera