An interesting title for a post: shouldn't the title be "bridal accessories fit for a princess"? Well perhaps not quite (if these were full of the very best diamonds and precious stones they would be) – but that's not what this blog post is about. This is simply about a gem of a wedding business: ethics, customer service and dedication.
Every once in a while I meet someone who really inspires me. While I've blogged Oliver Laudus designs and accessories before, I had only spoken to Sangeeta Laudus online (on twitter and by email). We had a long chat a weekend or two ago, and having originally wanted to feature the new bridal tiaras from Olivier Laudus I knew I had to write a bit more about an inspiring, ethical and admirable wedding supplier.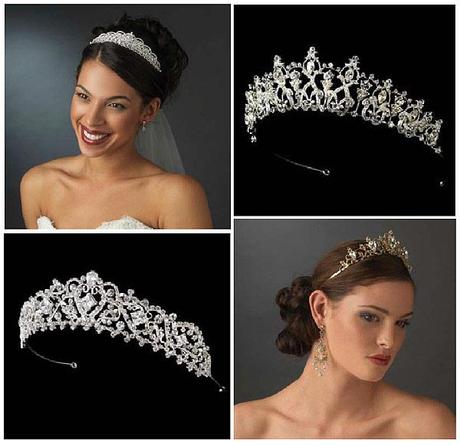 The NEW Regal-inspired bridal tiara collection from Olivier Laudus
Items pictured (clockwise) are Isabella Tiara – £99.99, Catherine Tiara – £105, Clarissa Tiara – £110 and Gigi Tiara – £110 all from Olivier Laudus
Olivier Laudus and his wife Sangeeta manage this gem of a wedding accessories business together. Their ethical principles are inspiring: the business is 100% dedicated to providing an affordable, reliable and friendly customer service for brides.
When Sangeeta says she cares about customers, she really means it. When she says she loves their wedding business, she says it from the heart. When she says she cares about running a customer focused, ethical wedding business she knows what she's talking about.
Madeleine regal inspired bridal tiara from Olivier Laudus
If you're looking for beautiful wedding accessories at affordable prices, then please visit the Olivier Laudus website. They have a lovely choice of designs and styles including a NEW regal-inspired tiara collection in keeping with this season's trends. But most of all, Olivier Laudus are all about YOU, the bride. Give a little love back if you can.
Claire x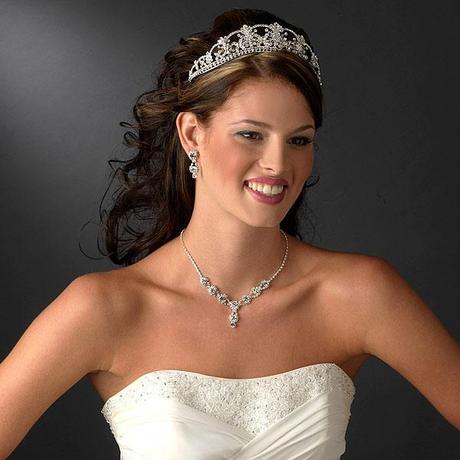 Belle regal inspired tiara from Olivier Laudus
www.olivierlaudus.com