Consumers with tight budget are increasingly being short changed by online discount coupons which generally offer discount deals on anything from dining on local restaurants to beauty treatments.
Advertising watchdogs are getting significantly concerned that lots of "deals" may not be what they seem.
Deals claiming both entertainment and necessities at what look like a low price delivered every day in the email accounts of a lot of people in britain.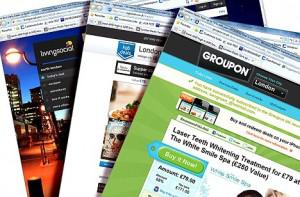 In principle these offers, which could consist of affordable flying instructions, laser teeth bleaching or even a stay in a high end hotel, present an extravagant way of life cheaply.
Nevertheless, the Advertising Standards Authority (ASA) has suspended in excess of 60 deceptive "special offers" since December 2010. Approximately 200 coupon sites are considered to be running throughout the uk.
U.S.based market front runners Groupon and LivingSocial are at the top of this developing business model.
It has been learned a week ago how average person in the UK is saving close to £1,000 annually from coupons, deals and giveaways.
Groupon boasts greater than six million UK members to its routine coupon emails, while LivingSocial claim to have four million.
The ASA has upheld eight complaints against deceptive Groupon offers since December 2010 and successfully blacklisted or asked the deal sites to change the wording of some other 24 in a casual solution procedure.
On the other hand 11 "deals" supplied by LivingSocial have been ordered to withdraw or change the wording.
Problems in relation to Groupon "deals" contained train tickets, flowers, cheap meals and eyelash extensions.
A complaint made in May 2011 included an offer which offered as much as 70% off train journey tickets from London which was not existed at all.
This blog is brought to you by Bonsoni.com, an online marketplace and classified ads site for buying and selling items, properties, finding a flat share, jobs, local services, free to collect items and many other categories. Our aim is to provide a simple, safe, friendly but nimble platform for people to connect with each other, and trade goods and services.