*sponsored post*
A vehicle is the second most expensive thing one will ever buy in his/her life aside from a house, thus, purchasing one is considered as one of the milestones in a person's life. However, thrilling and exciting as it may be, it is not an easy task. It takes a thorough planning and serious decision making.
If you're currently considering purchasing a vehicle, here are some tips that could help you.
1. Establish a budget and set a workable payment scheme.
Before car shopping, know and decide first on how much you can spend.
Personally, I think it's wise to save up money prior purchasing a car, unless, money is not an issue.
Decide whether you will pay in cash or you will finance.
If you decide to pay in installment, determine what you can afford to pay each month. Include here the insurance premiums, annual registration fees, as well as your monthly gas and parking expenses. This is critically important if you want to be able to finish your payment and completely own the vehicle. My advise is to save enough money to cover at least half of the cost as a buffer. Having a buffer will save you the worries and headache should there be a sudden trouble in your finances.
2. Determine what you need
- Do you have kids and need something big and roomy?
- Are you single and you're just gonna use it mostly for work?
- Are you suffering from any pains/aches and/or injuries and need something compact or easy to get into and out of?
These are just some things that need to be considered. Make a list and determine your needs as well as your wants so you can properly weigh your options.
3. Research
When you have determined already what exactly your needs and wants are, do a research on what vehicle would perfectly meet them as well your budget. Thankfully, you can easily do that online. Cars.com is a great site to check out when it comes to researching and finding the car that's right for you.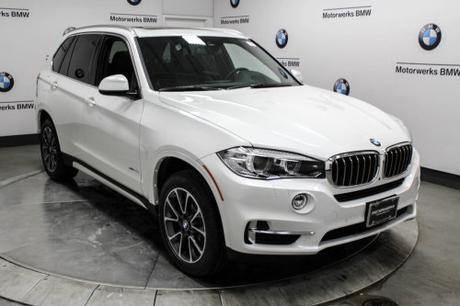 My dream car : BMW X5 ( photo credit to the owner)
4. Decide on whether to get a brand new or pre-owned.
I know it's ideal to get a brand new vehicle but consider the good deals that you can get on pre-owned cars. If you do a thorough and careful research, you can be sure to find used vehicles that are in very good condition with good prices to boot from a reputable dealer/seller. Again, Cars.com can help you with that.
5. Test drive. Always.
Unlike buying clothes, you cannot just buy a car without trying it out first because it is troublesome and costly to return or exchange. And if it is pre-owned, you can't do either if you did not purchase it from a dealer.
Test drive to see if you'd be comfortable in it and if it's easy to operate. Also, to find out if there are kinks.
So there. Hope you find my tips helpful and consider them before making any purchase to prevent any regrets later on. Remember, having a car requires responsibility and can be quite costly so make sure to plan first really well.