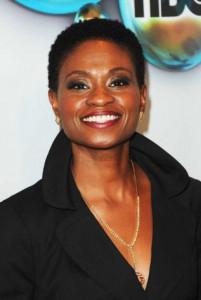 Another True Blood cast member will be checking into Grey's Anatomy this year! Adina Porter (Letty Mae Thornton) has also starred on the Aaron Sorkin HBO drama The Newsroom as Kendra.
A report from TV Guide says that Porter will be playing Dr. Ramsey who will appear in the second episode of the season. The show is coming off of its 8th season finale which dealt the cast of characters a plane crash in which a major character was killed off. The second episode deals with a flashback to the incident. No word on how Dr. Ramsey will enter the story.
Tina Majorino (Molly) and Camilla Luddington (Claudette) will also be seen in Seattle this season. Porter's episode will air October 5th with the series kicking off season 9 September 27.
Source: TV Guide.com- "True Blood, Newsroom Star Adina Porter to Save Lives on Grey's Anatomy"
Image Credit: Jason Meritt, Getty Images