TAKEAWAY:Warren Buffett says he would buy more newspapers. In India, a new luxury tabloid is born, and The Washington Post reports a profit.

Sometimes you can hear the bells ringing, as when Warren Buffet , that rich man with a love for newspapers , announces that, indeed, he is ready to buy more of those beautiful things made of ink and paper.
To hear Buffett say it, he thinks newspapers will  have " in an area where there is a sense of community," Buffett mentioned this at the annual gathering of Berkshire shareholders in Omaha on Saturday.
This means regional more so than metropolitan areas, so it will be interesting to see what properties Buffett goes after, although I assume there will be several newspapers in midsize to small cities that he will be attracted to
And in India, a new "luxury" tabloid has appeared.  when was the las time that you heard the words luxury and tabloid spoken in the same sentence?  A product of The Hindu, a media company based in Chennai, and on our list of clients at Garcia Media, the new tab appears to take advantage of India's fast growing middle class and its insatiable appetite for well known brands.

The tabloid 'Watches, Luxury & Beyond' will be published on Saturdays and will be distributed across seven markets along with The Hindu and Business Line..
And, in spite of continued declining circulation and advertising revenue, The Washington Past, another former Garcia Media client, has managed to post a profit.  The Post Co.'s first-quarter earnings doubled from a year earlier, but profits excluding one-time items fell. Overall, the company on Friday announced net income of $31 million, or $4.07 a share, compared with $15.2 million, or $1.87 a share, in the first quarter of 2011. Revenue was $972.5 million in the first quarter, down 7 percent from $1.04 billion.
The Post continues to do a great job of integrating units within its newsroom, enhancing its print operation and constantly updating its digital offerings.  And, although there was no "good" news to celebrate in the newspaper division per se, we believe that a profit such as the one reported will allow The Post to continue to grow, and for more people to keep their jobs there.

Today's pop up moment from Bild: remembering Star Wars, and, specifically actress Carrie Fisher, who, says Bild, mesmerized in her role of Princess Leia in the original Star Wars trilogy.
Today she mesmerizes as a "retired jedi".  See the transformation of Carrie Fisher, that was then, this is now.
This is what those Bild pop up do best.
The iPad Design Lab: Storytelling in the Age of the Tablet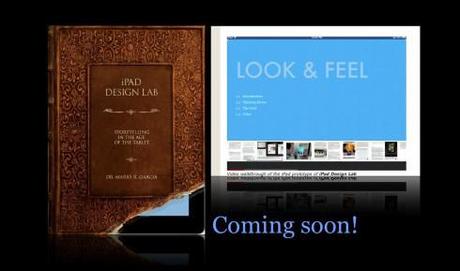 Video walkthrough of the iPad prototype of iPad Design Lab
TheMarioBlog post #1012