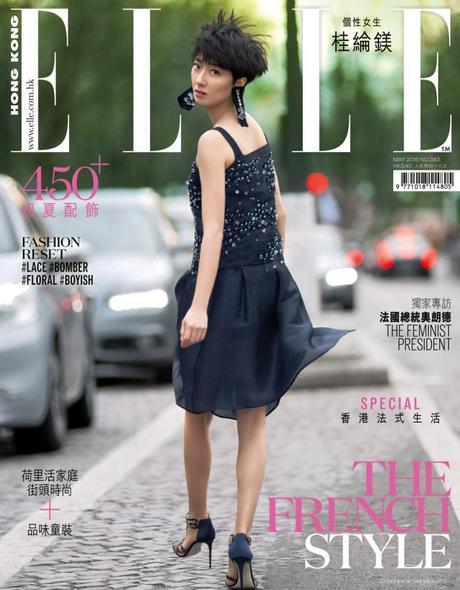 Actress Gwei Lun-Mei in Armani © Benjamin Kanarek
Award winning actress Gwei Lun-Mei (or Kwai Lun-Mei, 桂纶镁, 桂纶镁) was in Paris to shoot the Covers of the May French style issues of ELLE Hong Kong with Photographer Benjamin Kanarek and Director Frédérique Renaut. It was a real whirlwind and lively shoot, shot around the beautiful Shangri-La Hotel in Paris. Gwen Lun-Mei wears designers Gorgio Armani, Dior, Prada, Céline, Chanel…
Gwei Lun-Mei Grew up in Taiwan. She started her acting career in the movie Blue Gate Crossing (2002) as Meng Ke Rou. Although she appeared in a lot of movies, her major breakthrough was in the movie Secret (2007) directed by Jay Chou where she played the female lead role. She was awarded the Best Leading Actress for Girlfriend Boyfriend (2012) at the 49th Golden Horse Film Awards in Taiwan, 2012. She is in Pre-Prod for a new film coming out in 2016. Stay Tuned.
Notice to Bloggers: If you want to repost any of the images or video, please link back to: http://benjaminkanarekblog.com/t4y4
Gwei Lun-Mei's Interview and behind the scenes video
Gwei Lun-Mei's childhood dream was to become a diplomat. In 2004, while studying at the Tamkang University, Taipei, she participated in a student exchange program to come to France at the University of Lyon. She fondly remembers her year in France. With this newly added life experience and perspective as well as her frequent trips globe trotting around the world, she was able to draw an  interesting perspective and comparison between the Oriental and Western/French cultures.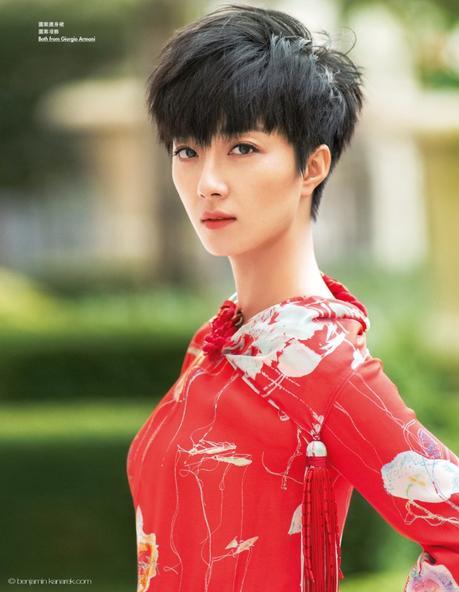 Actress Gwei Lun-Mei in Armani © Benjamin Kanarek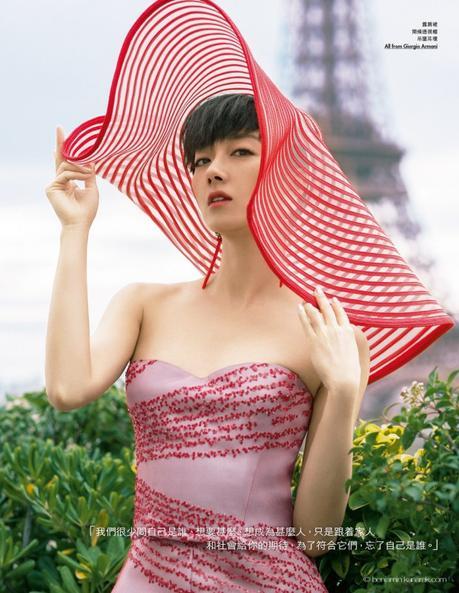 Actress Gwei Lun-Mei in Armani © Benjamin Kanarek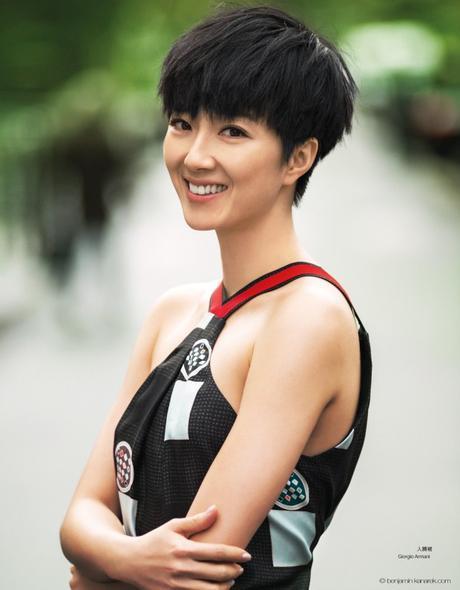 Actress Gwei Lun-Mei in Armani © Benjamin Kanarek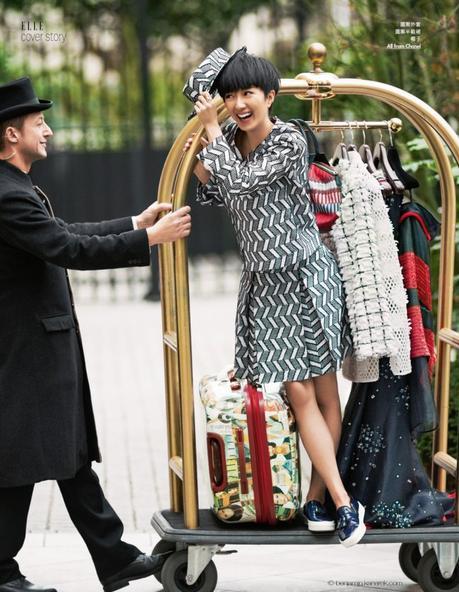 Actress Gwei Lun-Mei in Chanel © Benjamin Kanarek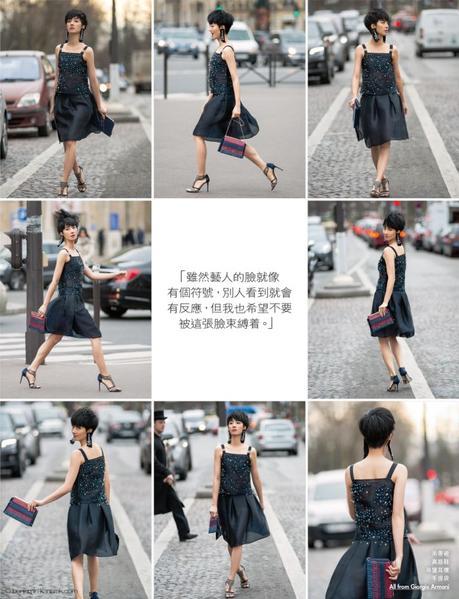 Actress Gwei Lun-Mei in Armani © Benjamin Kanarek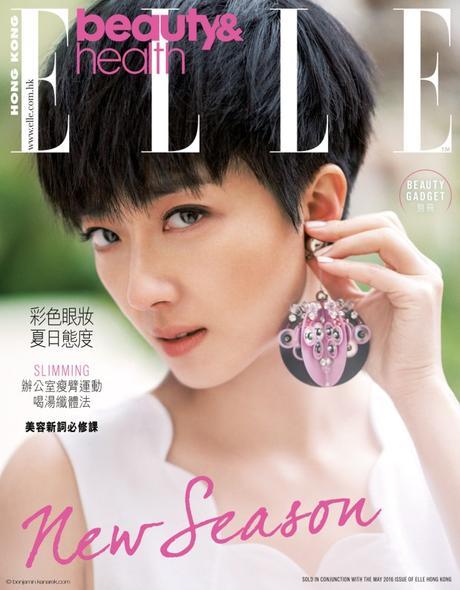 Actress Gwei Lun-Mei in DIor and Prada © Benjamin Kanarek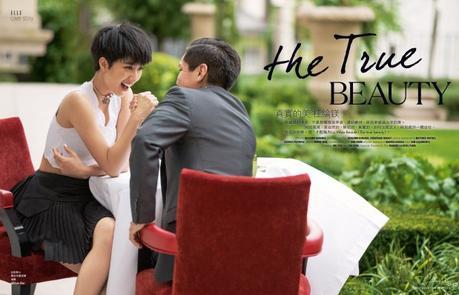 Actress Gwei Lun-Mei in DIor © Benjamin Kanarek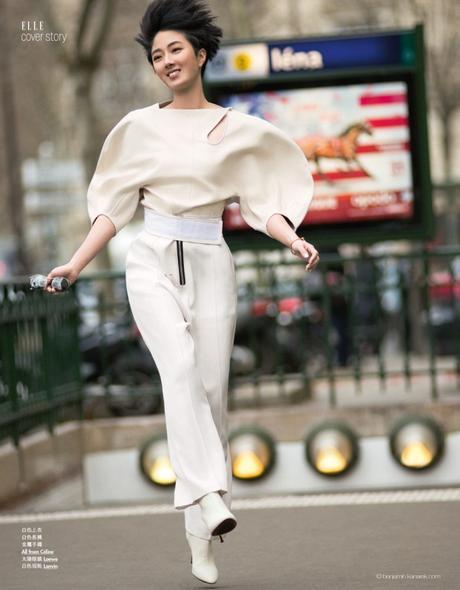 Actress Gwei Lun-Mei in Céline, Loewe and Lanvin © Benjamin Kanarek
The Team
Photography BENJAMIN KANAREK
Director  FREDERIQUE RENAUT
Photography Direction by BENJAMIN KANAREK and FREDERIQUE RENAUT 
Styling by WINNIE WAN 
Talent GWEI LUN-MEI
Makeup by MEI YAO
Hair by SAM LO at ORIENT4
Video Operator MATTHIEU JOFFRES, 
Photo Assistant KSEYNIYA PIATROVA
Stylist Assistants JUNE CHOW, MAROUA HAOUAS
Digital ASHISH ARORA

Special Thanks to the SHANGRI-LA HOTEL PARIS
BEAUTIFUL FLOW © CHILL CARRIER