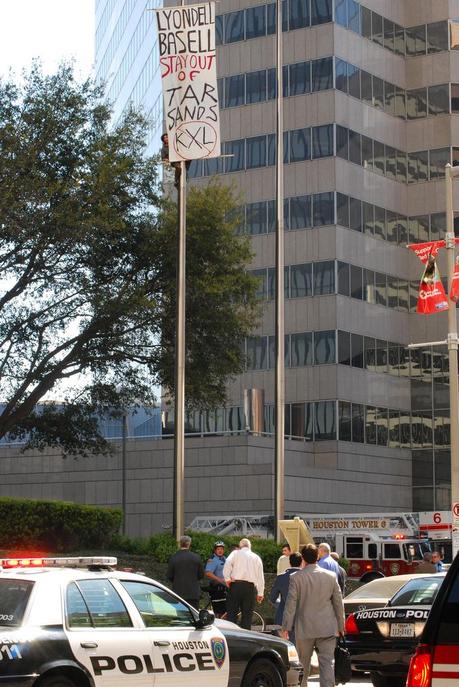 Cross Posted from Tar Sands Blockade Facebook Page
BREAKING: Activist Perry Graham climbed a 50 foot flagpole in downtown Houston and unfurled a banner exposing LyondellBasell's plans to triple their tar sands refining capacity in Manchester. 
The Hispanic neighborhood of Manchester is already bearing the brunt of LyondellBasell's toxic pollution. Tripling tar sands refinery will only increase asthma rates and cancer-related deaths in the community. 
After an hour Perry was removed by the Houston Fire Dept. Consider a generous donation to their bail fund.
See more photos form this daring action and learn more about LyondellBasell's legacy of environmental racism here.