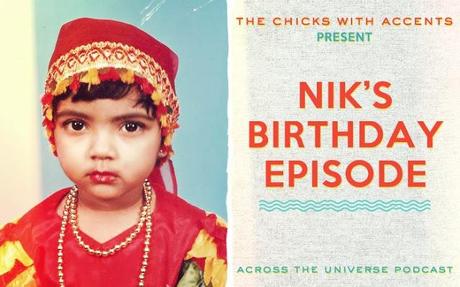 This episode is sort of a digital time capsule birthday wish to the chick that started it all, Nik[hat].We stole borrowed the idea from our great inspiration, Ryan McNeil from the Matineecast, and listed our top 3 movies from the last 21 years that have had some kind of big influence on us or have been a great inspiration to us. 
As always, we share some of our latest viewings, which are Only God Forgives (Nik), Rock of Ages, This Means War (Sofia) and Martha Marcy May Marlene. We recorded the episode a while ago due to logistical problems, but hopefully it's still fresh to you! So again, Happy Birthday to Nik, and enjoy listening...
Content:00:31 - Chick Chatter03:03 - Trailer03:43 - Interesting Movie of the Fortnight28:05 - Top 3 "Influential" Movies of the Last 21 Years1:16:39 - Plugs and Goodbyes
Music:The Vaccines - No HopeMusic from the three Top 3 listsCilla Black - Across the Universe

Please give us your feedback on our facebook page, write us an email at [email protected] or follow us and write a review on iTunes or Podomatic.