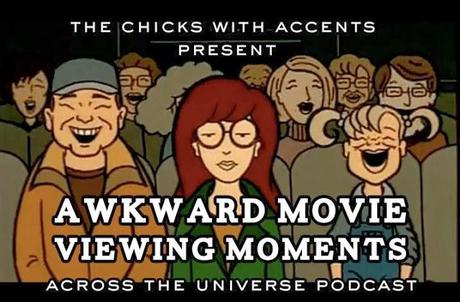 It's getting darker outside, but before you fall in to an early winter depression (which - admittedly - is an easy thing to do, especially now that news about Sherlock releasing in January is out), you might want to listen to this latest episode of the Across the Universe Podcast. I'm sure our embarrassing and/or funny stories of movie viewings will put a smile on your face, and who knows - perhaps they'll even make you laugh and forget about the dropping temperatures and the fact that supermarkets are stuffed with chocolate Santas already.
Content:00:20 - Chick-Chatter02:53 - Trailers03:43 - Interesting Movie of the Fortnight32:37 - The Chicks discuss their top 3 Awkward Movie Viewing Moments1:07:18 - Plugs and Goodbyes
Music:Lord Kitchener - London Is the Place for MeJosh Houde - The Awkward SongJim Sturgess - Across the Universe


Please give us your feedback on our facebook page, write us an email at [email protected] or follow us and write a review on iTunes or Podomatic.