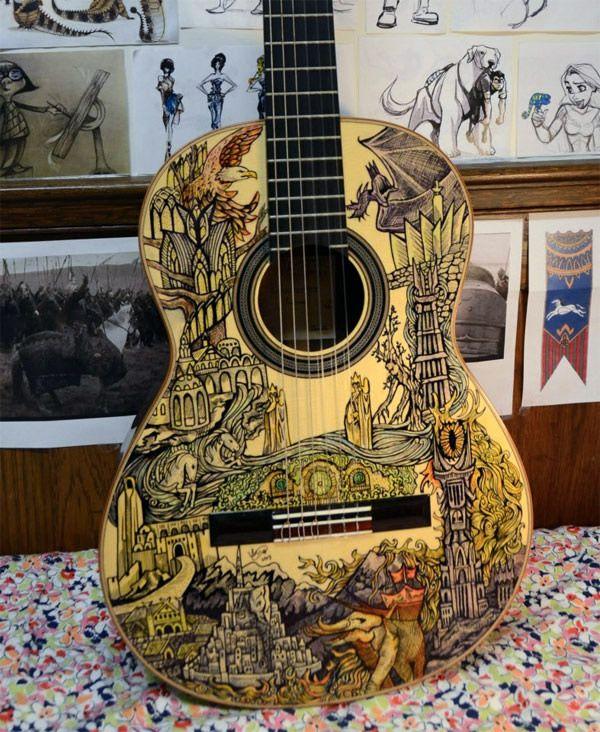 Believe it or not, this is a work of a 16-year old girl.
Her name is Vivian Xiao. Apparently, she has finished this artwork in just 25 hours, using some Sharpie markers. I don't know nothing about guitars. But for this kind of a guitar, I'd take lessons all day long.
Looking at the images in the background, I can see that Vivian is one heck of an artist for sure. Check out more snaps of this amazing LOTR guitar after the jump.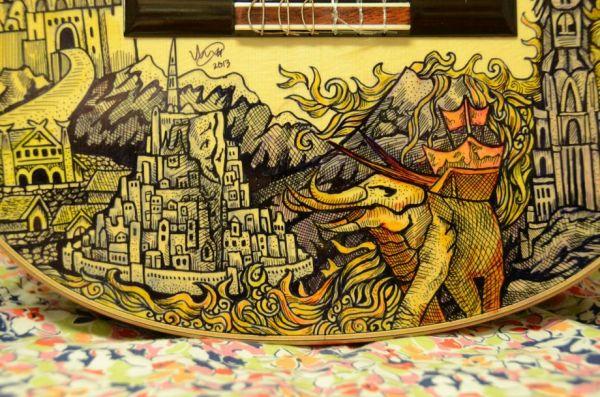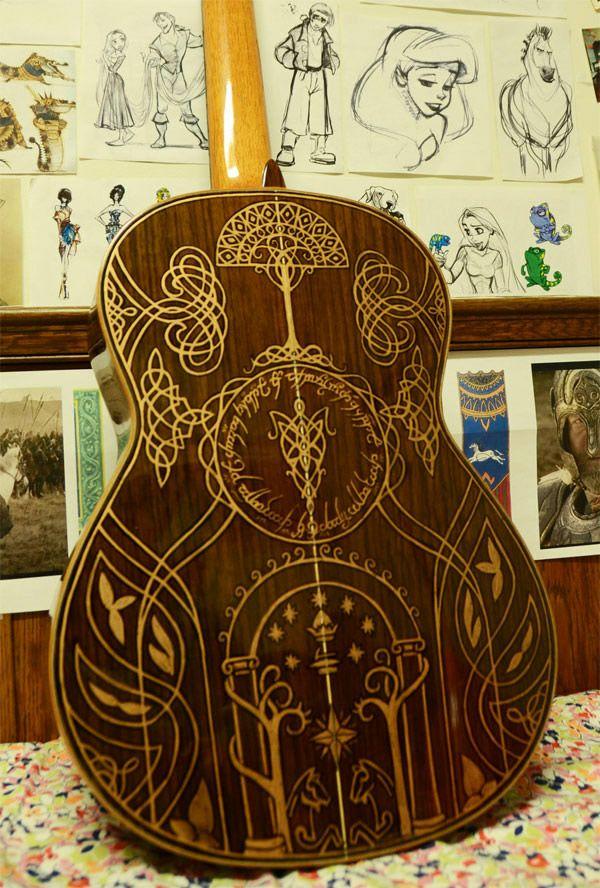 [Via: Lord of the Rings Guitar Illustrated with Sharpies Technabob ]
(All the images, trademarks, logo's shown on this post are the property of their respective owners)
Roshan Jerad Perera