Catch acclaimed actor and comedian, Martin Clunes on Acorn TV March 13th as they proudly premiere the three-part docuseries: Martin Clunes' Islands of Australia.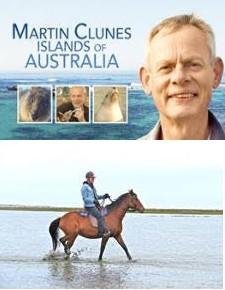 In this gorgeously shot new documentary, Martin Clunes (Doc Martin) is on a quest to discover the Islands of Australia. There are over 8,000 to choose from, and Martin visits 16 that offer a cross-section of island life. Along the way, he learns about the diversity, history and challenges of island life Down Under.
Available at Acorn.TV and on a variety of devices, Acorn TV is the premier streaming service for world-class television from Britain and beyond from RLJ Entertainment.
Discover more programming from the Emmy®-nominated Acorn TV, which includes exclusive new programs every week and features a deep library of mysteries, dramas, and comedies with no set end dates. Learn more about Acorn TV on their website or via your preferred viewing device.