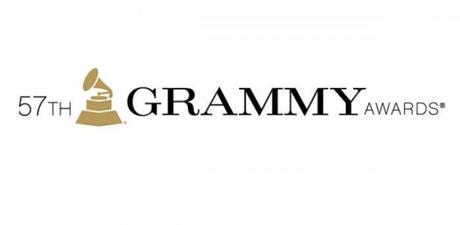 Last night's Grammy awards were living proof that music from yesterday is alive and well and much of the new music from today is well, on life support.
Veteran rockers AC/DC exploded onto the stage performing their classic hit from 1979 "Highway to Hell". Not only did they nail it without the assistance of auto tune (unlike others who took to the stage that night, Kanye West) the entire auditorium was singing along. From artists like Katy Perry to Dave Grohl everyone knew the words and everyone was on their feet.
Let's jump ahead 40 years to 2045, I'm willing to bet you won't see Kanye, Katy, Pharrell or many of the other performers on stage performing their 40 year old hits...why? Because they just don't have the same lifespan that some of the classic rock anthems continue to have to this day.
So what is to blame? Quite frankly I'd have to point the finger at technology. We have made it too easy for anyone to sound good, even if they don't. Take Kanye West's performance of that god awful song that he and Sir Paul McCartney collaborated on, the entire vocal track was computerised with auto tune. Following along with the telecast on Twitter and it seemed as though most would agree with the statement that Paul McCartney should be embarrassed to lend his name to that mess. Lyrically the song isn't that bad, perhaps Sir Paul should record it and make it actually sound good.
I guess the question is out of all of the performers who took to the stage last night which ones could return in 40 years and rock the house like AC/DC did? I could see Eric Church having that kind of staying power with some of his songs, I love the songs "Give me back my Hometown", "Talladega" and "Springsteen" but could any of those live for 40 years? What about Ed Sheeran, he's an incredible performer and his music could live to become classic. Madonna has already proven that she's timeless, will Katy Perry still be on stage when she's in her mid 50's? Possibly but somehow I find that unlikely. Speaking of Ed Sheeran, you can catch him live at the Canadian Tire Centre on June 3, 2015.
It was nice to see, Beck, a musician with real musical talent, contrary to what Kanye has to say about it, win the top honour. Not that artists like Beyonce don't have some catchy tunes I fail to see it the way Kanye does that it's art. Mixing some tracks together on a computer and going out on stage dancing and singing puts on a great spectacle but to what extent should it be considered an awardable talent? If we award artists like Beyonce, Rihanna and the likes with these big music awards shouldn't the award actually go to the computer engineer who mixed the tracks? If you want me to take you seriously as a "musician" grab a guitar, keyboard, piano or any instrument and make some music to go with your performance. Take Bruno Mars as a prime example. This is an artist whose music could very well be timeless, his music is catchy and original and if he still has his moves in 40 years I wouldn't be surprised if we saw him open the 2045 Grammy's with "Uptown Funk" or something of the like. As for Kayne's comments about Beck, perhaps it is he who is 'disrespectful' and a 'smack in the face' to creativity.
All I can say is thank god for country music and the handful of genuine artists that remain for keeping true music alive, I'm hopeful that this current trend is just that, a trend, and that we'll be back to making music again soon!
Here's AC/DC with "Highway to Hell" from last night's Grammy Awards!