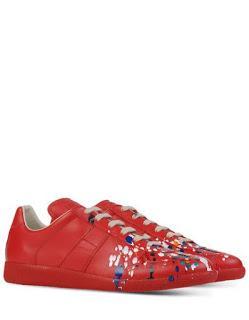 Maison Martin Margiela 22 Low Top Trainers
I've always envisioned these Marginal classics coming to light by a freak accident that just fit the avant and deconstructionist Margiela mold. Updated for the season, Margiela's 22 Low Top Trainers with the paint splatter display a brilliant red full leather upper and carry that color all the way down to the rubber sole. It's the happy little accident, as I call it, that's become a Margiela staple only updated and still pretty covetable. Available now at TheCorner.com.
Category: Low-Tops, Maison Martin Margiela, Martin Margiela, Men's Shoes, Men's Sneakers, Mens, Mens Footwear, Mens Spring/Summer 2015, Mens Style, Trainers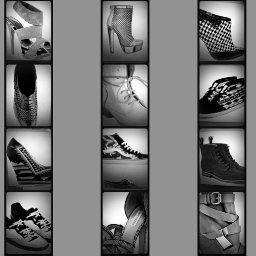 About SHOEOGRAPHY.COM:
Shoeography.com is a daily footwear blog highlighting what's new and what's hot in mens shoes, and women's fashion shoes!