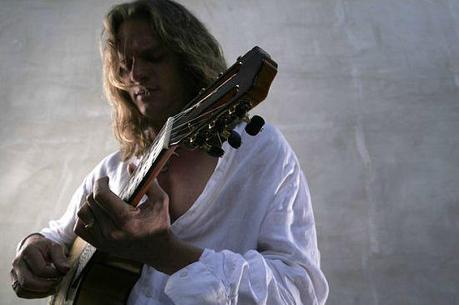 South African musician Abri van Straten, the artist behind the album Sunlight and Shadows is returning to the Mint for another show on Saturday. He appeared at the venue in May with his wife and True Blood fan favorite Kristin Bauer van Straten (Pamela De Beaufort).  This second appearance will be on Saturday July 2nd according to the blog Westside Today and the gig's promoter Hollowbody LA.
Abri's set will begin at 8pm and last for approximately for one hour. For those of you Truebies who have not heard his music, the album Sunlight and Shadows is available via iTunes and Amazon for download. You won't be disappointed! The music is a beautiful and worthwhile alternative to the mainstream.
The doors open at 7pm and other artists slated to appear include Dylan Nichols, Sasha Evans, Charlene Kaye, Kongos, and Gotaway Girl. The cover charge is $12 for those 21 and $17 for those under 21. As with other Hollowbody shows, there is a discount if you buy tickets at the door using the show flyer below. However tickets are already available for purchase online from the Mint here.
So for those of you in the Los Angeles area, this will be a great way to spend a Saturday night! To learn more about Abri van Straten, you can visit his website. And if you're a fan of Hollowbody LA's shows follow them on Twitter here.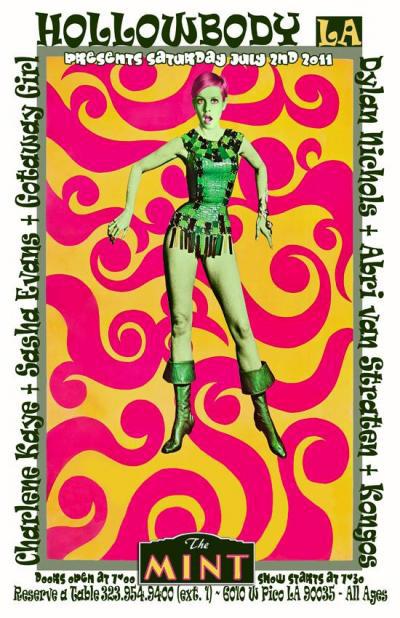 Sources: Westside Today.com- "Hollowbody LA Presents Abri van Straten at the Mint"
Twitter.com- "@HollowbodyLA"
Image Credits: Jasmin Kuhn
Hollowbody LA