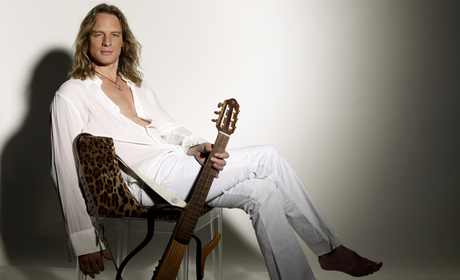 A few days ago, TBFS was fortunate enough to be able to post clips of Abri van Straten's performance at the Viper Room on May 19th. One of the videos was posted by the gig's promoter, Hollowbody LA and they mentioned several more LA dates for Abri this summer. One of them is for TRIP in
Santa Monica and now I am happy to report that we have details!
Abri van Straten, the very talented musician and husband to much loved True Blood actress Kristin Bauer van Straten (Pamela de Beaufort) will be performing at TRIP in Santa Monica, CA on June 5th. The announcement first came via promoter Hollowbody LA and was confirmed with an announcement posted on Abri's official website on Wednesday, May 25th. The performance will begin at 8:30PM and last until 9:30PM. TRIP Santa Monica  features a full bar and they serve deli sandwiches. The location is as follows:
TRIP Santa Monica
2101 Lincoln Blvd
Santa Monica, CA 90405
This performance will be for those 21 and over. It starts at 8PM and goes until 11PM. $8 or $6 if you bring the flyer from Hollowbody LA which you can find below.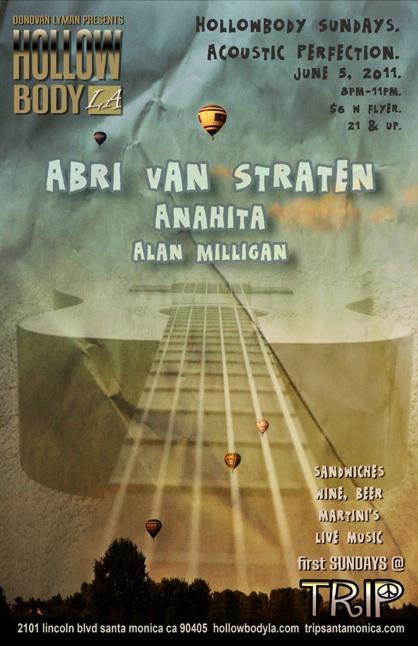 To learn more about Abri van Straten, visit his website here. More information on TRIP Santa Monica and the gig can be found here.
Sources: AbrivanStraten.com-"Next gig – TRIP in Santa Monica June 5″
YouTube.com- "Hollowbody LA Presents Abri van Straten Light a Candle LIVE at The Viper Room"
Image Credits: Abri van Straten.com and Hollowbody LA