'Belly Of A Beast' – that should have been my answer to Ali's question about what song he should perform in the packed but cozy hamburg-based living room years back. I asked for 'First Punch', however, a delightfully harmonious and soulfully bright gem on its own, yet upon reflection not my all time favorite track in the liverpudlian's (nowadays london-resident's) repertoire. That would be first-mentioned song, and with it finally gracing the singer/songwriter's official discography, all regrets of once requesting the 'wrong song' lie in the past, a feeling of contentment and cheer takes hold instead for 'Belly Of A Beast' is undoubtedly an emotionally surging as well as atmospheric lyrical and tonal beaut. As a listener you will be drawn to its melancholic melodic aura right away, one so rich in delicate guitar picking and warmly blue vocalism; you will walk out of the spellbinding listening experience given with pure admiration for the composition's stirring and stunning, savy and strong storytelling, for the tenderly sincere and silver-tongued artistry the song breathes. With 'Don't Drink The Kool-Aid' out the same day (July 1st), it's got some serious competition, yet with both singles being so different in style [dynamically sparkling and playfully electrifying melodies show here aplenty], they make each other shine individually. Equally well-written, 'Don't Drink The Kool-Aid' doesn't address topics such as external perception and showing true colours, nor deals with the conflict of rewarding authenticity and habitual social alignment; it rather warns its audience to not buy everything it is told, to not come to conclusions without thorough investigation and contemplation. A pensive but rhythmically invigorating tune, thought-provoking and funky on one side, another that invites to indulge wholeheartedly, to embrace its sentimental tone approvingly. Pick your favorite out of the two, it's no easy choice for sure, mine was made a long time ago already though.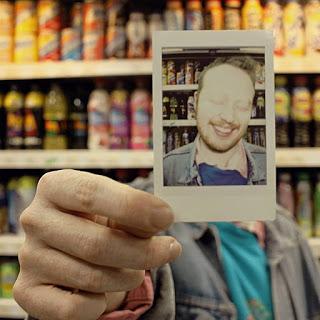 photo courtesy of coco-nut
Reach out & listen to Ali Ingle on ...
.. twitter ...
.. facebook ...
.. soundcloud ...
.. spotify ...