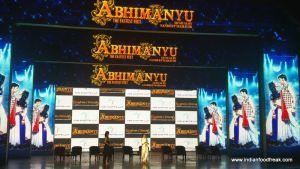 There are many a debates if the quality of Indian Cinema can compete with other countries for the prestigious Oscars. While that debate can still continue, after watching Broadway show and few other shows abroad, I can safely bring one topic to rest that shows at Kingdom of Dreams are not only at par but better than anywhere else.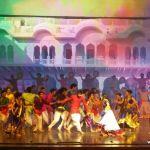 I have been a fan of Kingdom of Dreams from day One. When I wanted to book the show for the first time, I felt the shows are expensive and bought the cheapest confirmed tickets weeks in advance. But after watching the first show itself (Zangoora), I realized that these shows are worth much more than the price we pay. Rather these are much cheaper compared to anywhere else in the world. Since then I have watched these shows multiple times including Zangoora, Jhumroo, and other shows like mentalist Lior Suchord, some circus and few others. It is difficult to say which one is better or more engrossing than the other but definitely each one is worth a visit.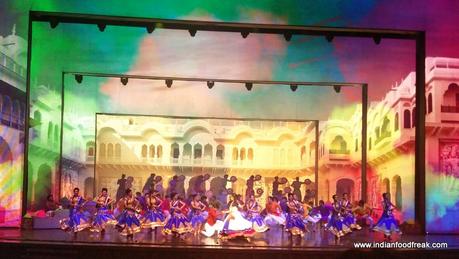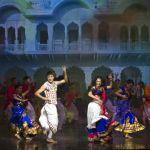 As soon as I learnt that a new show 'Abhimanyu – The Fastest Feet' is launched, I was amongst the first person to watch it. This is the first attempt by anyone to prove that Indian classical dance (Kathak) can merge with the western dance form to create a symphony and still can be appreciated by common man like me who has never been very fond of any of India's classical form.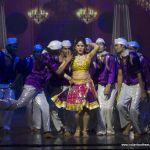 When someone says that Kathak is a dance form to portray katha (story), one immediately connects. The opulent stage, the sound, the props, costumes, acrobatics, synchronized aerial acts, flower drop from the ceiling, over 70 performers and all other gimmicks would lose interest within 15min if there is no story, which is a high point of all shows at Nautanki Mahal at Kingdom of Dreams. The main protagonist is enacted by
Pandit Sandeep Mahavir
who is himself a trained artist in the dance form. With 12 songs some of them who are sung by
Shankar Mahadevan, Daler Mehndi and Udit Narayan
amongst others and based on Ramayan and modern day twist…the show mesmerizes and enchants the audience. While I found the other audience to be completely glued, I felt the story loses the plot midway and can still be tweaked. But the directors may have made it deliberately short so that the show does not exceed the current 150 minutes and sets in boredom.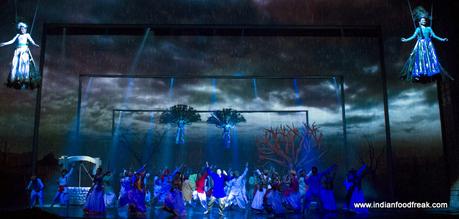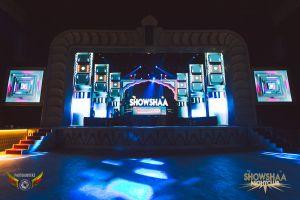 Kingdom of Dreams has another addition of a premium nightclub – Showshaa. Spread in over 12000 sq ft and boasting of a 1600 sq ft stage, it is the only club to feature an exclusive shot bar. It also features the most advanced audio visual system that is enough to power even an open air festival. With 3 ceiling to floor LED walls and some popular international bands in the pipeline, Showshaa can be one of the most successful concepts unless they make it outrageously priced to discourage the cities young and happening.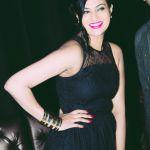 So if you are in Gurgaon or traveling to India, one place that should be certainly there in the itinerary is Kingdom of Dreams. With the Culture Gully (Air conditioned Food Court Serving food from around the country), Nautanki Mahal (The place within Kingdom of Dreams that has the live shows), few amusement rides and now Showshaa, Kingdom of Dreams is a must-visit wholesome family entertainer for all age groups.