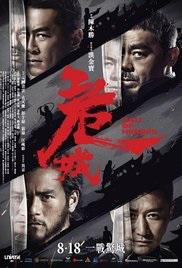 Director: Benny Chan
Writer: Benny Chan, Doug Wong, Tam Wai-ching, Tim Tong, Chien I-chueh (Screenplay)
Starring: Sean Lau, Louis Koo, Eddie Peng, Yuan Quan, Jiang Shu Ying, Wu Jing, Liu Kai-chi, Berg Ng, Sammy hung, Philip Keung, Xing Yu
Plot: During the warlords era in China, a village located in rural area called Pucheng fell into dangerous situation when its government allocated all its military force to the front line, the cruel commandant Cao from the enemy troops arrived the village and killed the innocent, the guardians of Pucheng were desperate to fight against Cao for justice and to protect their homeland.
There may be spoilers the rest of the review
Verdict: Classic Styled Action
Story: Call of Heroes starts in 1914 China with Commandant Cao eyes up the small city of Pucheng after they offer shelter to escaped prisoners of the stone city. Ma Fung (Peng) the outsider arrives in town where Yeung Hak-nan (Lau) is the sheriff who must prepare for the coming of Cho (Koo) who ruthlessly murders residents in the village Hak-nan sentences him to be executed before Cho's soliders turn up giving the village one day to release or they will slaughter the whole village. Ma Fung and Hak-nan must lead the battle against these soldiers to protect the village.
Thoughts on Call of Heroes
Story – The story is one of the styles of film that feels like a western with the incoming army threating to destroy everything a small town stood for which brings together an unlikely group of heroes to fight back, this does everything you expect without going towards anything truly original. This is enjoyable for all the fans of the action westerns out there.
Action – The action going on through this film is all brilliant choregraphed fight sequences that come off full of wow factor.
Characters/Performance – The characters are all what you would expect for the style of film, you have the dictator styled villain, the reluctant hero and the proud hero all with the rest coming off just like you would expect them to. The performances are all good and to the level you expect to just enjoy this film.
Settings – Each setting looks like the authentic location for the time of the film which helps with creation of certain action set pieces.
Final Thoughts – If you want to see a good old fashioned action spectacle then this is for you.
Overall: Switch off and enjoy the action unfold.
Rating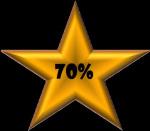 Advertisements