We are under Z because of star Zena Darawalla.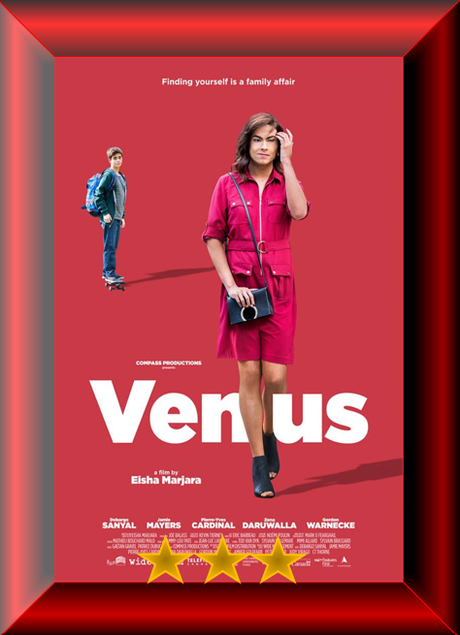 Director: Eisha Marjara
Writer: Eisha Marjara (Screenplay)
Starring: Debargo Sanyal, Jamie Mayers, Pierre-Yves Cardinal, Zena Darawalla, Gordon Warnecke, Amber Goldfarb
Plot: A dramatic comedy about a transitioning woman who discovers that she's the father of a 14 year old boy.
Runtime: 1 Hour 35 Minutes
There may be spoilers in the rest of the review
Verdict: Interesting Life Drama
Story: Venus starts as we meet Sid (Sanyal) a man that has been going for the transitional process to become a woman, almost reaching the final stages, when she learns that she has a son Ralph (Mayers) who has been searching for his father for years.
As Ralph continues to become distant from his own mother, he is starting to get closer and even accepting to Sid, unlike a lot of people in and around Sid's own life, the parental figure is starting to get strong between the two, even though they never knew about each other.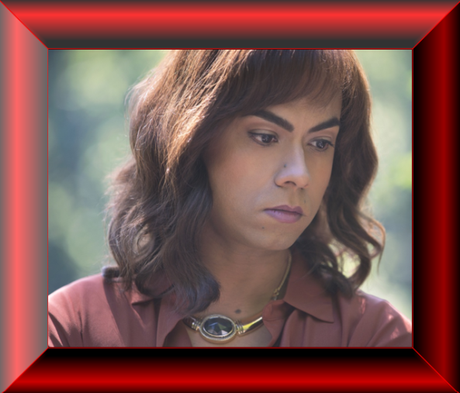 Thoughts on Venus
Characters – Sid was born a man and is going through the transitional stage to become a woman, this goes against everything his Indian parent's want to, well more his mother than his father, he gets funny looks in work and life, only to discover he fathered a child when at high school. She is in a relationship where she doesn't get to show their love in public, where she is the one that is being hidden from the world. She is trying to break down his parents and with the son, she will get more acceptance from her mother. Ralph is the high school student who comes to Sid about being his son, he gets to hand out with Sid where he accepts his life choice and in return gets treated with more respect than his mother. Daniel is the partner of Sid, he is less willing to come out publicly which has always been the problem in their relationship, no matter how close they are with each other. Mamaji and Papaji are the parents that aren't as supportive as they could be, they are very family orientated, which is why they can show signs of displeasure only to learn to love their child no matter what the choice in life will be.
Performances – Debargo Sanyal in the leading role is great showing the difficult life anyone going through a transition would have different problems in life. Jamie Mayers is strong too, being the teen who has his own problems in life, while the rest of the supporting cast are solid enough without doing too much else.
Story – The story here follows Sid who is going through the transition from a man to a woman only to discover they fathered a child while in high school, dealing with yet another problem in life, not only being a parent, but trying to get acceptance from their own family. The story does put the spotlight on the difficulties that anyone going through the transition would be facing in everyday life, how family will want to accept, but not always knowing how to embrace their choice. It also shows how learning to become a parent could be difficult too, with the pure shock of learning and not knowing how to be one. Dealing with the most difficult moments in life is the most important part of the film and they get the right time to shine.
Comedy/Romance – The comedy is more to do with reactions to certain moments, not looking for laughs like it could have, while the romance shows us what love could have been, what love was and how you need to show it.
Settings – The film doesn't go big with the settings, showing us the home environments for the three different families.

Scene of the Movie – Sid taking control.
That Moment That Annoyed Me – We don't get enough about what happened in the past between Sid and the mother.
Final Thoughts – This is an important look at how difficult life can be for anybody going through a transition, it shows how normal in life they are and the world can make things more difficult.
Overall: Important.