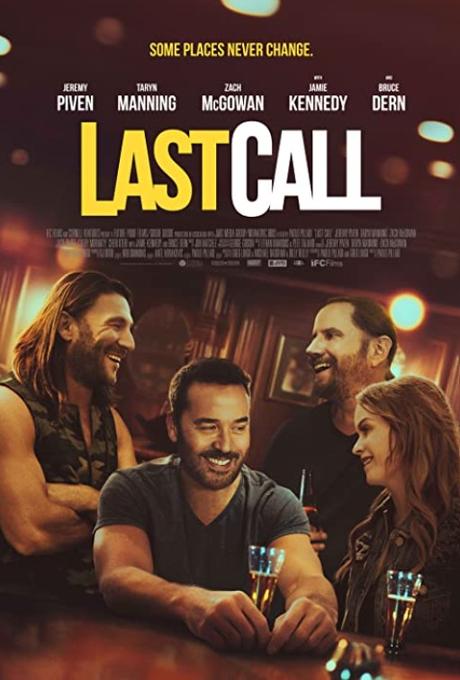 Director: Paolo Pilladi
Writer: Paolo Pilladi, Greg Lingo (Screenplay) Greg Lingo, Michael Baughan, Billy Reilly (Story)
Starring: Jeremy Piven, Taryn Manning, Zach McGowan, Jack McGee, Bruce Dern, Jamie Kennedy, Cathy Moriarty
Plot: A real estate developer returns to his old Philly neighborhood and must decide to raze or resurrect the family bar.

Tagline – Some places never change.
Runtime: 1 Hour 42 Minutes
There may be spoilers in the rest of the review
Story: Last Call starts as a real estate developer Mick (Piven) returns to his home neighbourhood, after his mother passes away, where his father has kept the bar going, despite money struggling, and his old friends are always just up for partying their way through life.
As Mick gets back into life in the neighbourhood, he looks to try and push through the construction of a casino in the area, until he learns to remember just how close the neighbourhood once was.
Thoughts on Last Call
Thoughts – Last Call is a comedy about remembering who was once important in life, taking a walk back down memory lane around the people they grew up with. This does everything you would expect a film that focuses on finding your meaning in life, be it being around friends or family, or successful. The cast do have great chemistry, showing us the true banter they have been through life on, with each one of the group having their own quirks and individuality about them. This is based on the real story of the area and how the community would come together for the right thing. With most of the comedy never hitting the heights in truly wants too.
Final Thoughts – Last Call is an easy to watch comedy that will get a message over, while giving us an entertaining group of people to watch.