From ever since I had control over my own hair, it's looked pretty much the same – a mid-shoulder to mid-back length, wavy, and always pulled back into a pony tail. Sometimes on rare occasions I would blow dry my hair into loose waves, and that was pretty much it.
The only experimentation I ever did was with color, and that too because I was forced to it by premature graying. But all the chemical dyes left my hair feeling dry and prone to breaking, the ends of my hair had turned a strange shade of blonde (no idea how because I've always used a light brown tone only), and I just no longer have the time and energy required to maintain long, colored locks.
So, I finally decided it was time to go short, and I did so drastically.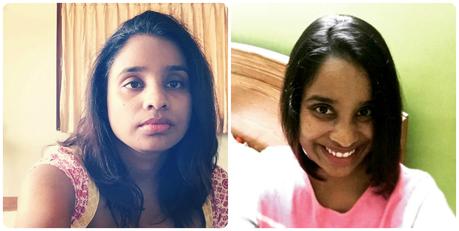 Before and after
It took ages to convince the stylist I wanted to go short. For some reason, he didn't want to. He was like, you"ll regret this after a few days. Your ends are actually decent, why don't we do a protein treatment instead and see, and so on and so forth.
His misgivings started giving me doubts as well, and in the end I decided not to go for a super-short pixie, which was the original goal, and settled for a chin-length bob instead.
Finally, style decided, he got to work cutting off huge chunks of my hair. And I was super-thrilled when I saw the final result. Super-sleek hair that I no longer needed to struggle with, no more dried fried ends, and overall terrific.
K and Snubnose went into shock when they saw me after the cut. I'd been talking for almost a year that I want to go short, but never done anything about it, so they were a bit stunned to find that I actually went through with it.
Snubnose's reaction: Mom, you are looking so cute, so chubby chubby.
Thanks, Snubnose. That wasn't exactly the compliment I was looking for >.< K's reaction was a bit more measured. He was like, let's see what it looks like once you wash your hair. Well, after hair wash, this is what it looks like.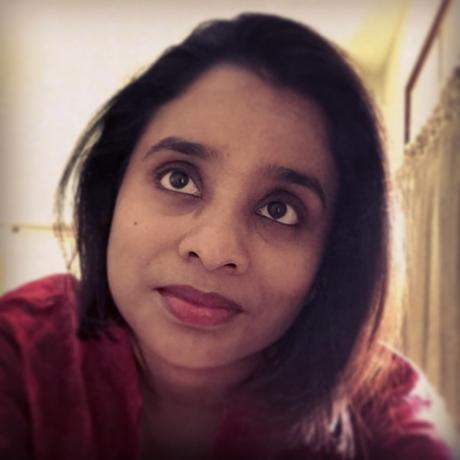 After washing two days later
The best part about the whole thing is that I love the wash and go aspect of it. No more oiling, blow-drying, nothing. I took the advice of the stylist and purchased a sulphate-free shampoo and conditioner, as he said that is the only thing I"ll need to maintain my locks.
Moroccan oil sulphate and paraben free shampoo and conditioner
I have to say, I was suprised by how nice the shampoo and conditioner felt like when I washed my hair. There's not a lot of lather, but it cleans and conditions the hair properly unlike certain organic shampoos I've tried which left my hair feeling as dirty as before. I am sold on this brand now – Moroccan Oil. It's of course much more expensive than the regular shampoos, but I like how it leaves my hair feeling clean and not weighted down with product.
I have no idea how the shampoo and conditioner will work over the long term. It's always the case, isn't it, that they rock for about three months or so, and then stop being so magical, and then I have to switch up products again. How I hate that cycle!
What I love though is the new bob. Once we were done with the cut, I was just beaming from ear to ear. Even the stylist acknowledged that it turned out better than he thought it would.
Note: I got my hair chopped at Hakim's Aalim – a parlour in Brunton Road, Bangalore. Highly recommend the place for haircuts, and I am definitely going there again for the promised pixie cut