A year ago I was the least crafty person on the planet, but thanks to Pintrest I am now one crafty mama. I found this adorable idea for fabric dollhouses and decided to make them for my two sweeties. Check out the tutorial here: Fabric Dollhouse Tutorial.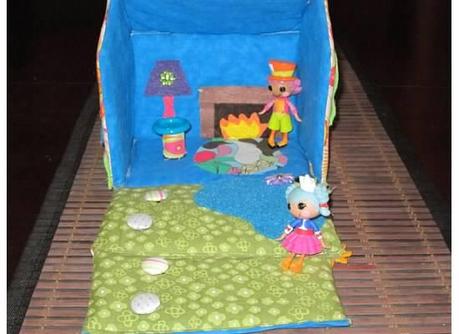 Elle is gaga over Lallaloopsies, so I made her a Cottage for them. The stepping stones were made from fabric buttons.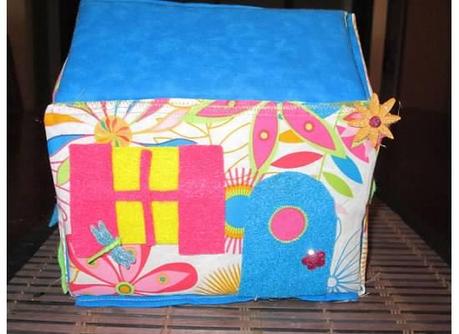 The front and sides were decorated with felt and hot glue...
   I was tired of sewing by this point:)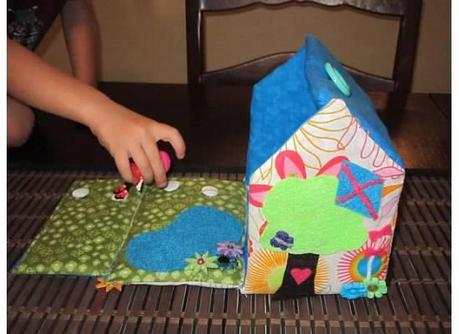 I bought a little pack of embellishments at Michael's with  
   flowers and butterflies to sparkle it up a bit.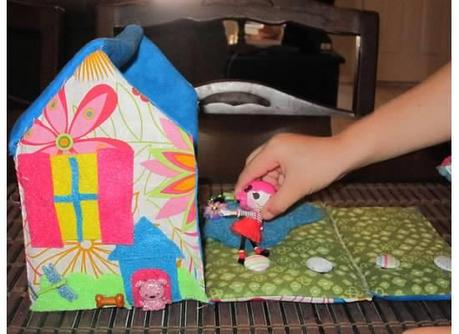 For Aiden I made a haunted house for his Plant Versus Zombie action figures.   Please don't judge me...he's a quirky little guy and thinks they are absolutely hilarious.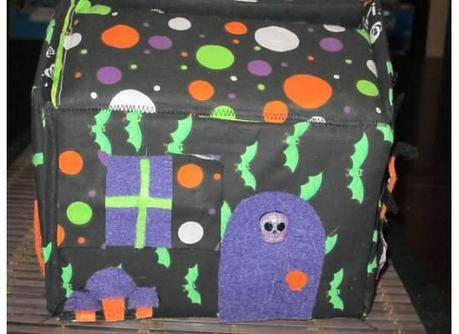 I bought some Halloween embellishments with spiders and
   other creepy things to add to his house.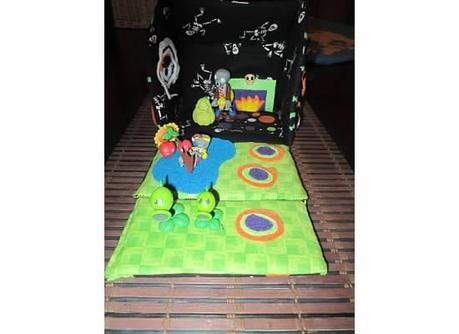 Aiden with his, 'Plant vs. Zombie' birthday cake.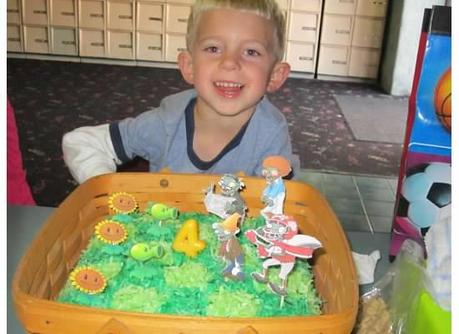 These little fabric houses really were lots of fun to create and   cost less than $5 each to make.  Happy Sewing:)