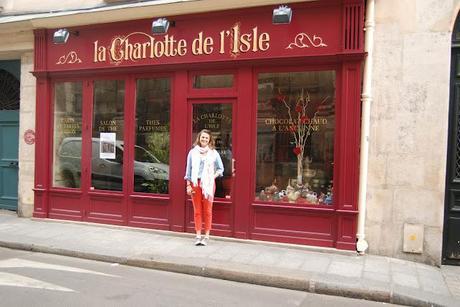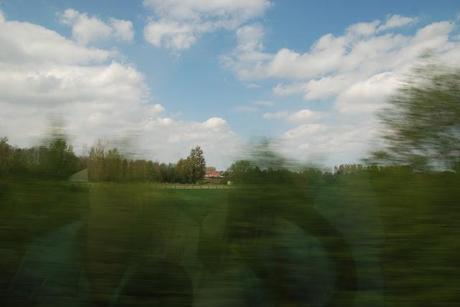 Our last morning in London fed into our first afternoon in Paris; after a long, leisurely breakfast, we got ourselves to St. Pancras station. We boarded the train, I picked up a French Vogue (which there was no way I'd be able to understand), and we chugged out of the station. We sped through the English countryside; the fields were luscious and green, interspersed with yellow from the bright, bright mustard plants. As we got further from London and away from the industrial areas, I half expected to see Lizzie Bennet or Jane Eyre going for a stroll, parasol in hand, through the fields. Or even better, the entire cast of Downton Abbey off on a hunt (more after the jump).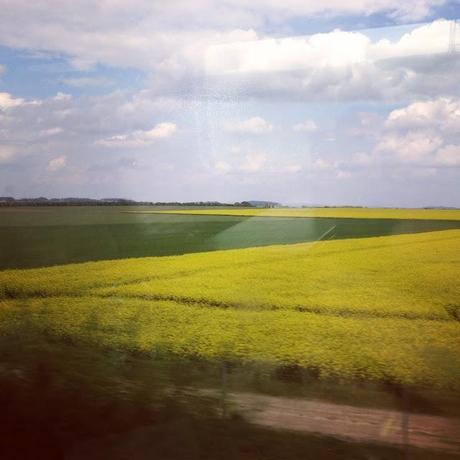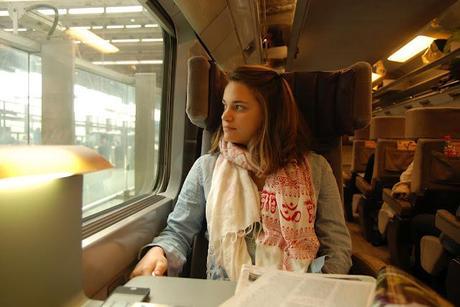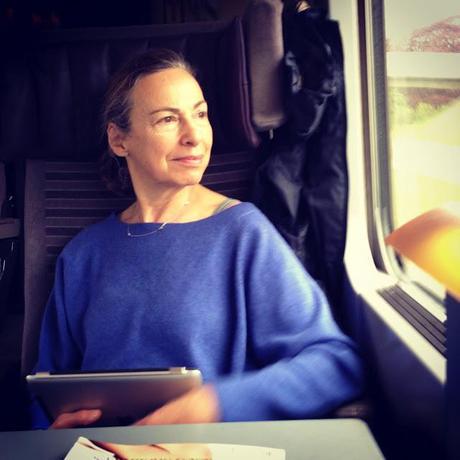 I also (and this, I warn you, is kind of gross) love meals on planes and trains. I realize that they are mostly fake food and mostly disgusting, but something about being served a tray in which everything has an adorable little dish just delights me. This meal was definitely French; pate as train food? Get out.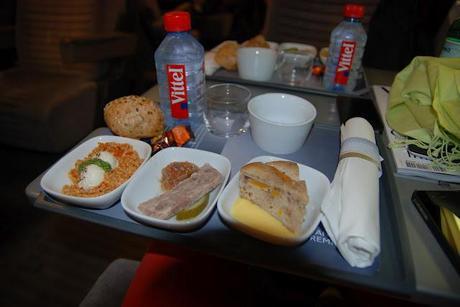 As for the Chunnel itself, it's wild to be underneath the English Channel. It only takes about 25 minutes to cross; the journey was a bit less hectic for us than it was for, say, William the Conqueror. My mom pointed out how immediate the transition is; before you descend, all the signs are in English, and when you emerge, the landscape looks exactly the same, but the signs are all in French.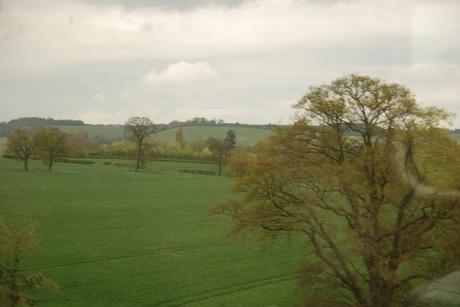 We sped past World War I and World War II memorials; little white crosses dotting the hillsides of Normandy where horrific battles took place. Since I focused mostly on large international disasters in college, being in England and France was illuminating. It was like seeing a celebrity in person; you know all about them, but they don't seem real. I'd read and studied so much about the battles of WWI and WWII that seeing where they took place gave me chills. It was also a bit disconcerting to be on a train and realize that was the mode of transportation soldiers took to the battles, and for many of them, to their death.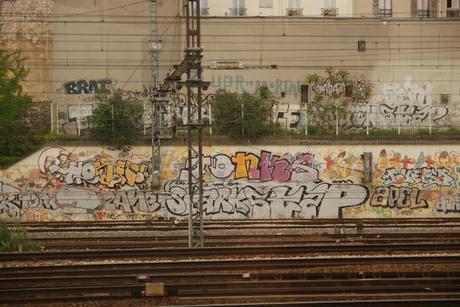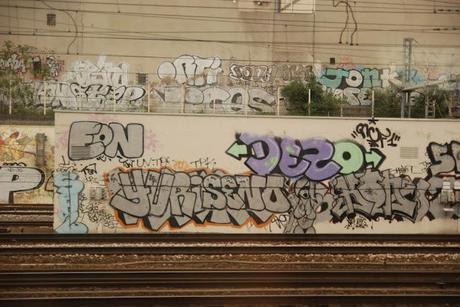 The train started to slow down and we chugged through the suburbs of Paris. I couldn't believe how horrible the living conditions are outside the city; the apartment buildings have blown out windows, the graffiti sprawls over every blank wall (which I thought was beautiful, of course) and the racial divide is extremely clear. Out of the window, I only saw black or middle-eastern people. Not a white person in sight. And in Paris, the opposite proved mostly true. It made me feel very lucky to live in a country that, while far from perfect, is strides ahead of many others in terms of equality.
Once we arrived at the Gare du Nord (the train station in the north of Paris), we waited for a taxi. I looked up to see that we were standing opposite a memorial to holocaust victims who were sent to their deaths from the very spot in which I stood. Jews who could have been related to me, who, had I been born fifty years earlier, could have been me or could have been my mother, my grandparents. My mom had asked if I was claustrophobic in the Chunnel and I hadn't been, but standing in that line staring at the plaque, I thought to myself, "I have to get out of here."
Fortunately it was our turn to get into a cab. Paris felt more gritty than London did. In answer to my previous post, I disagree with John Berger. If London were a person, I think he'd be a mid-30s business man with narrow shoulders, wearing a suit and a skinny tie. He might be somewhat rumpled, but he would have deep pockets, and probably drive one of the Maseratis or Range Rovers we saw parked on every side street. Paris would be either a quite young or a quite old man in skinny jeans with a scarf on, riding a motorcycle. Or a middle-aged woman in perfectly fitting black pants, a white button-down, and sunglasses.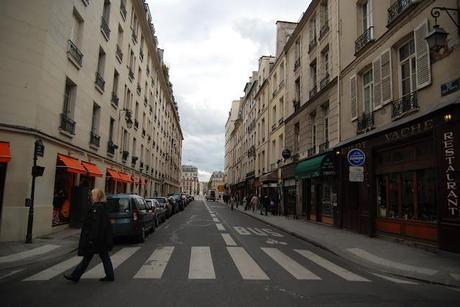 We arrived on the Ille St. Louis and to the apartment where we were staying, a place owned by family friends. It is perhaps the most grand, most beautiful space I've ever been in that is not a museum. It was beyond generous of our friends to lend it to us for the week. I will let the photos do the work: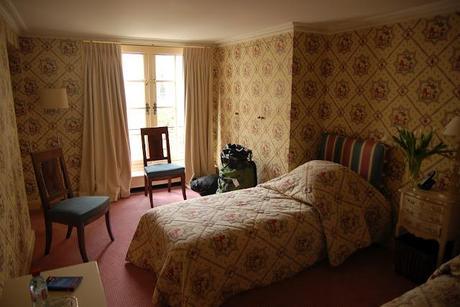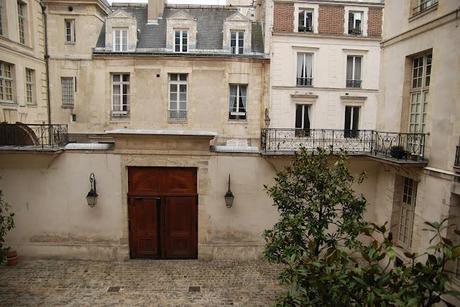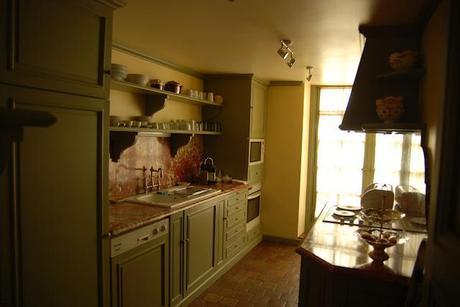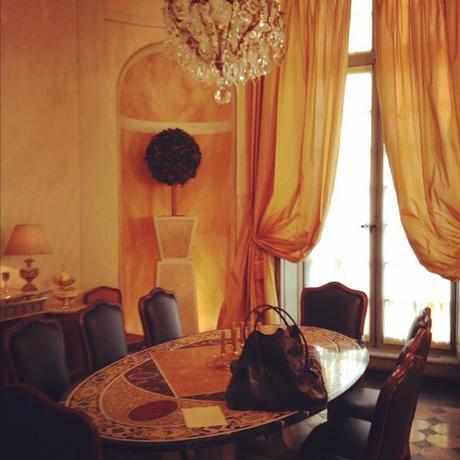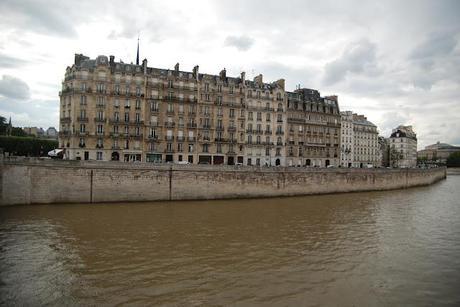 One of my mom's best and oldest friends, Ellen, met us here from Budapest, where she lives, and the three of us strolled around the Ille de la Cite and the Ille St. Louis. We went to Notre Dame, where there was miraculously no line, and if I were ever to be inclined to convert to Catholicism, that cathedral would have done it.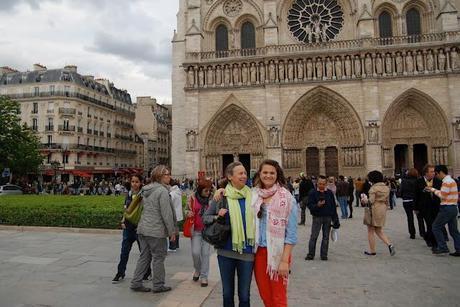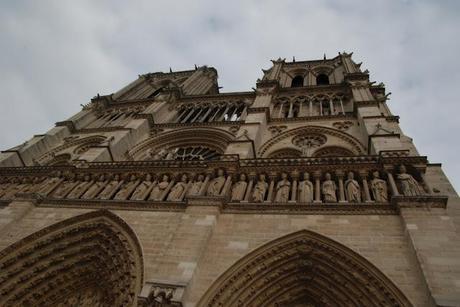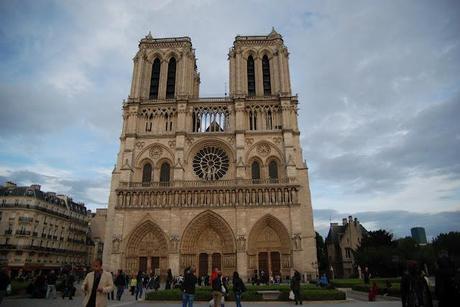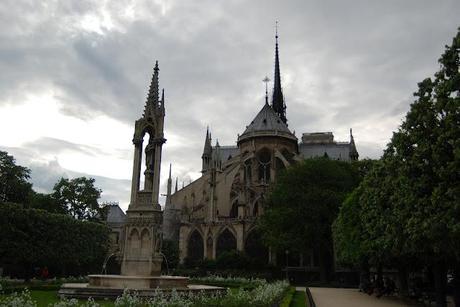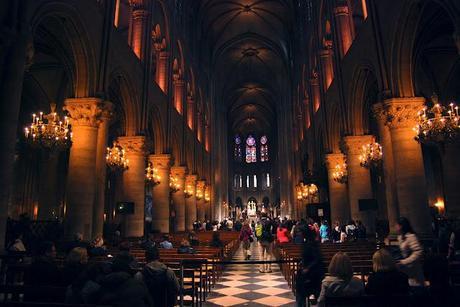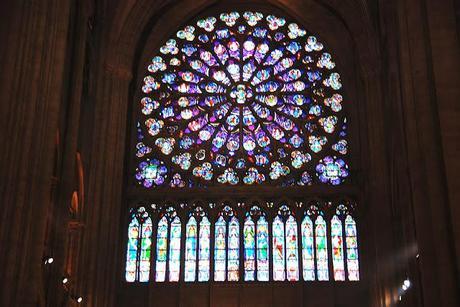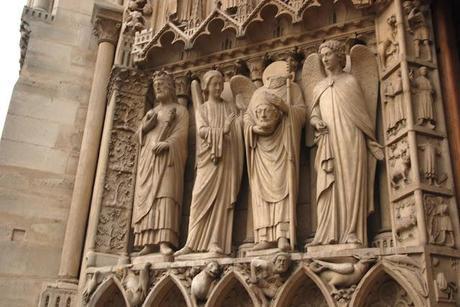 We then went to Sainte-Chapelle where we stumbled into a concert of Vivaldi's Four Seasons. The concert itself wasn't great (they placed the piece a bit too fast), but hearing one of my favorite pieces of music in the most mind-blowing, stained-glass-enclosed space I've ever seen…well, that's not so bad.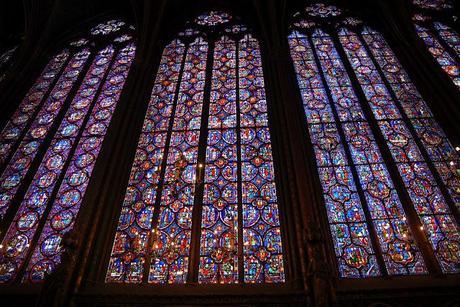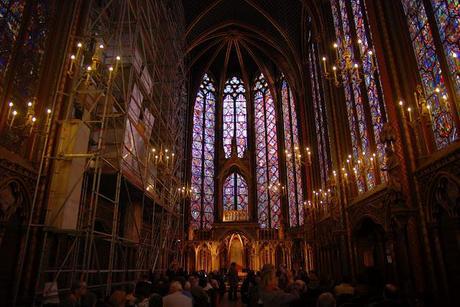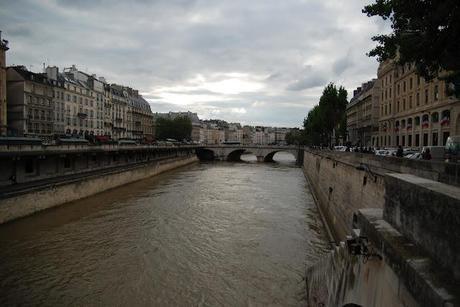 We then had dinner at a lovely little restaurant on the Ille called Sorza; I had filet de bar (a sea-bass like fish) with a heavenly butter sauce, a lovely salad, and, in true European fashion, enjoyed my wine immensely.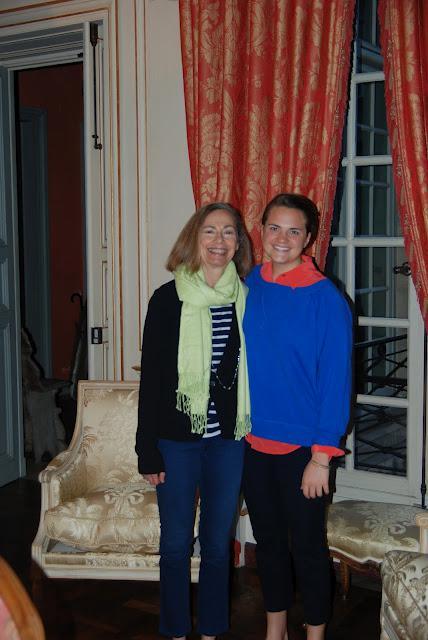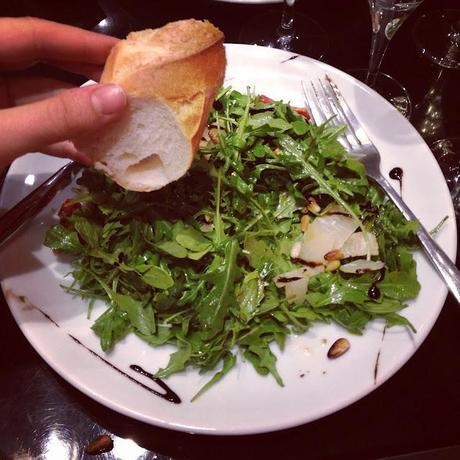 And that's the end of our first day in Paris!