Hey Lovers!
I am so excited to be sharing my FIRST Outfit of the Day for 2013. It's a little different from what I would normally wear. Can you spot the difference?
Yes, you are right. I am wearing SNEAKERS! Not just any sneakers either. My wonderful boyfriend bought me these amazing Dunks for Christmas! I was at a art show in Soho, NYC and spotted these wedged Nike's that I knew was essential to my shoe collection.
I searched high and low for these Sky High Dunks. I finally found them on ASOS.Com and ordered them immediately. I haven't worn a pair of Dunks since High School, so for this OOTD I brought it back...all the way back to the day of swings and slides!


Check out my Outfit of the Day!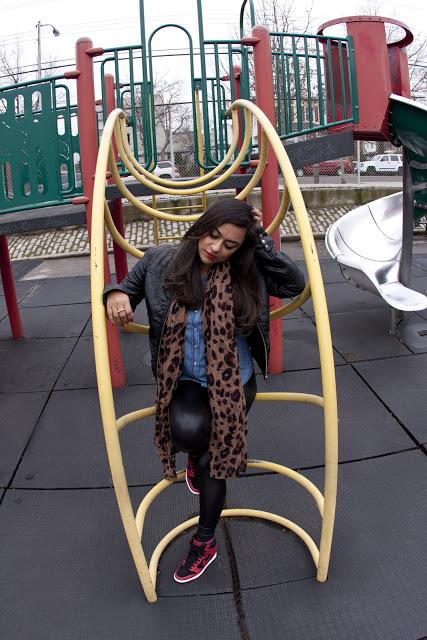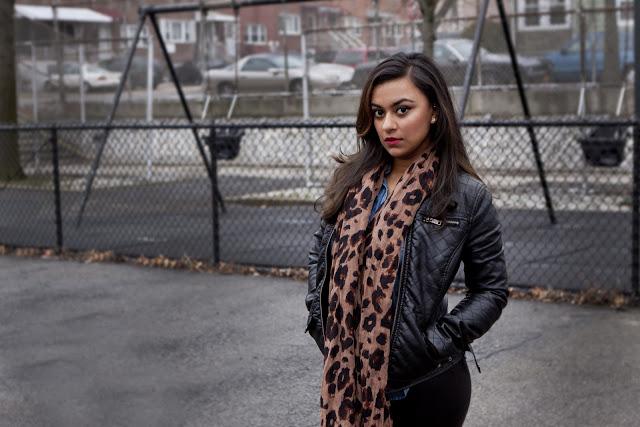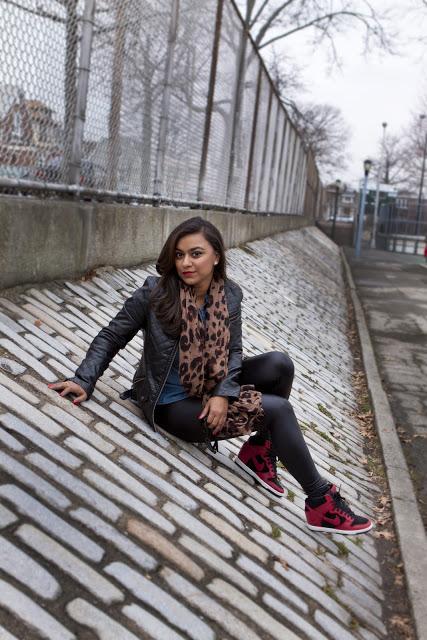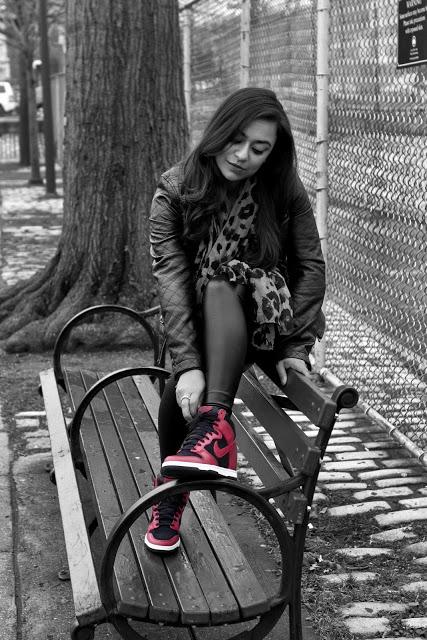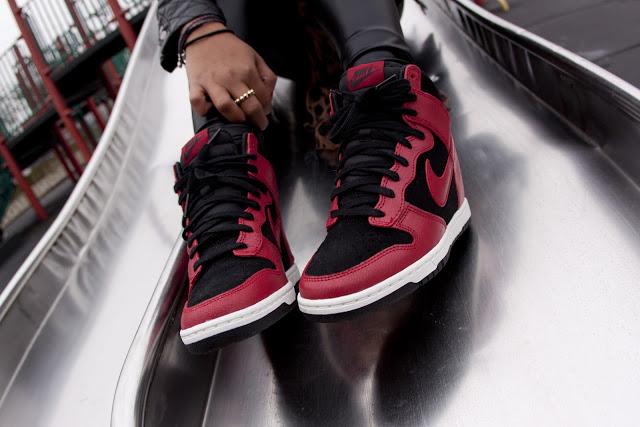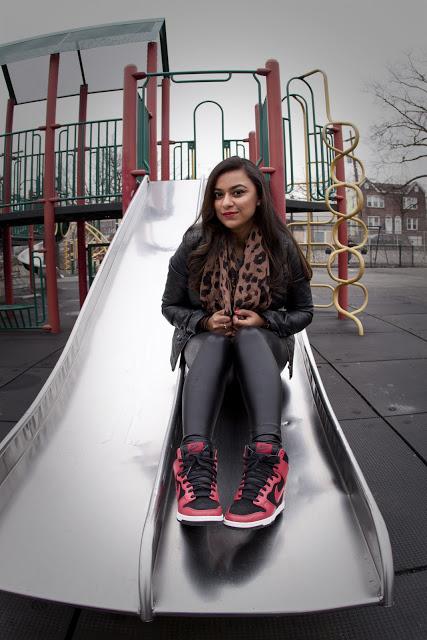 Outfit Details: Denim Shirt: Forever 21Faux Leather Tights: Pay/HalfScarf: H&M (stolen from my friend)Sneakers: Nike Sky High Dunks from ASOS.ComRing: H&M