This vintage inspired love story took place at the beautiful Maple Lodge in Wanaka, and I have to admit that until today I didn't even know it was there! (of course, it has now made the shortlist for best Central Otago venue, just look at those mountains!). Wearing a 50's inspired wedding dress, lace booties and rocking an incredible diy brooch bouquet, bride Lisa definitely made quirky vintage chic look effortless! A big congrats to the gorgeous couple (and I hope you enjoyed your cruise!), and a huge thank you to Jeremy Town from Pure Pixel Photography for sharing the love! Enjoy xox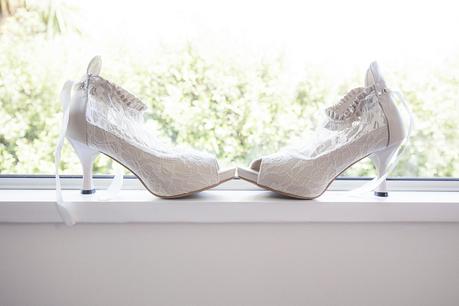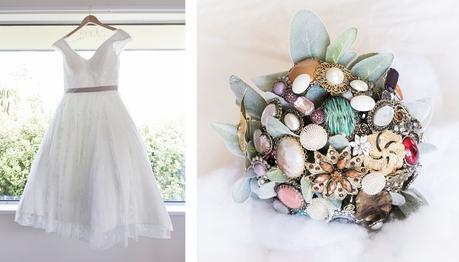 How did you meet?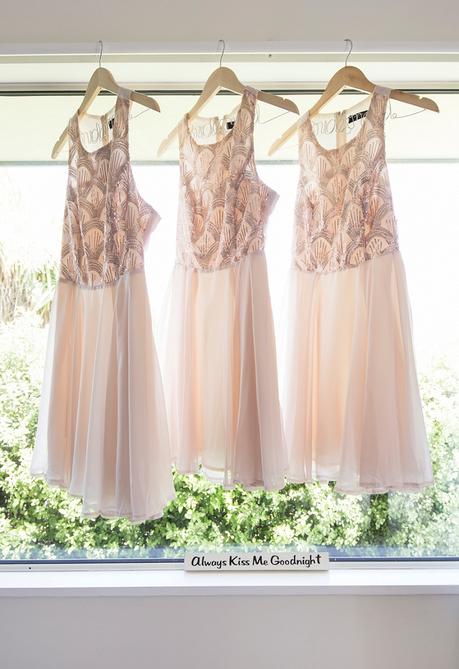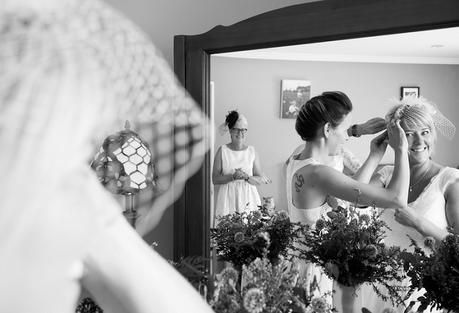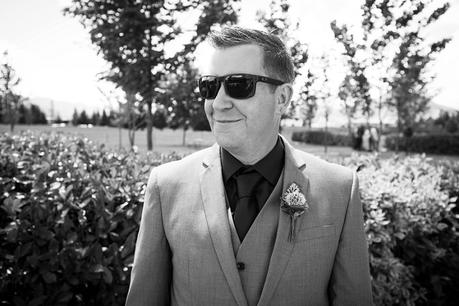 What music did you play for those special moments?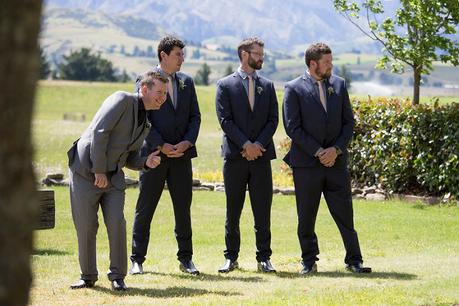 What were your save and splurge items for your wedding?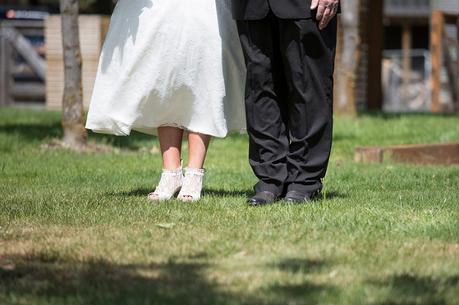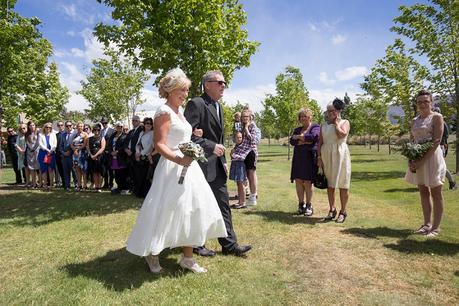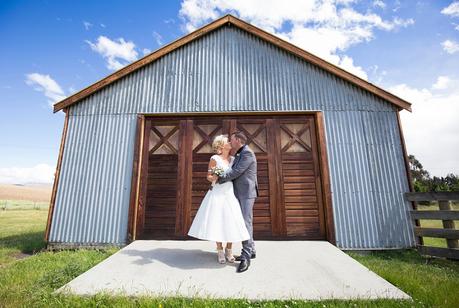 Did you DIY? If so, what did you do?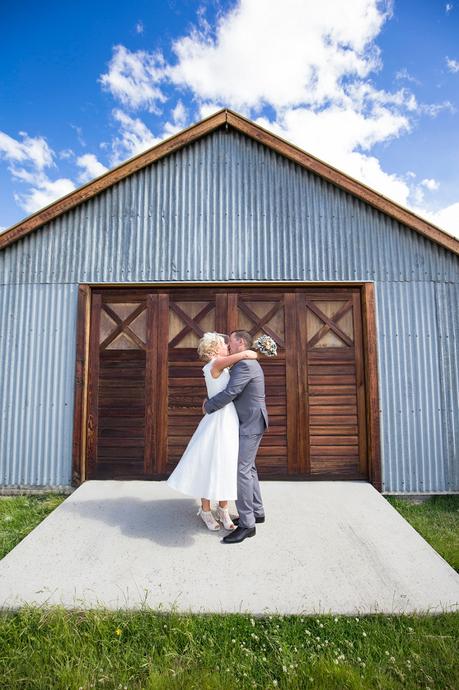 What was the most difficult part of planning your wedding? And the most fun?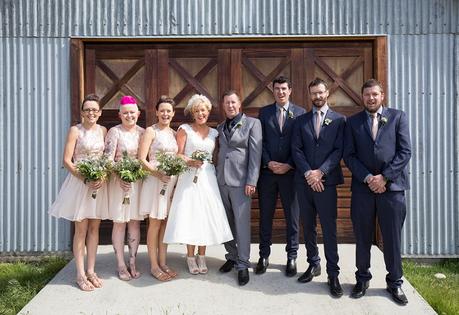 Do you have any money saving tips for engaged couples?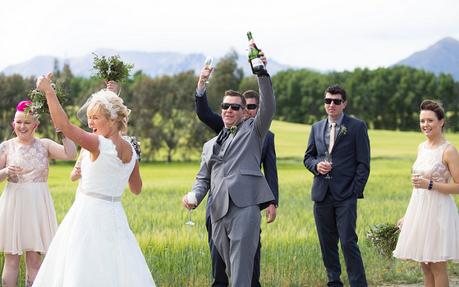 Where will you go for your honeymoon?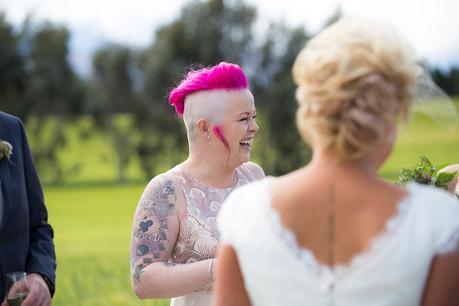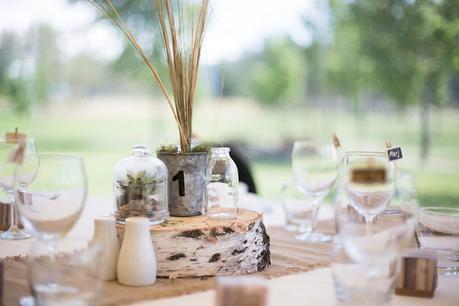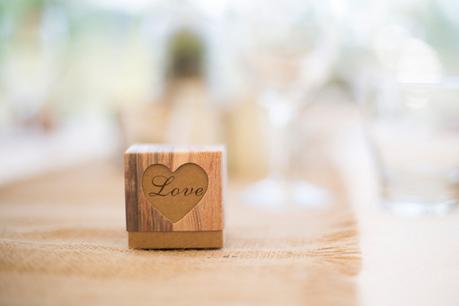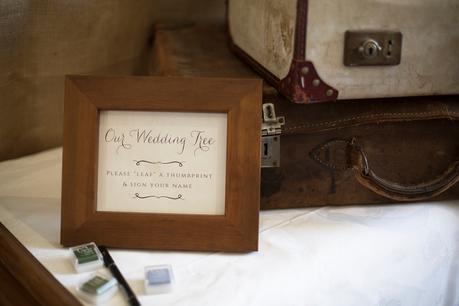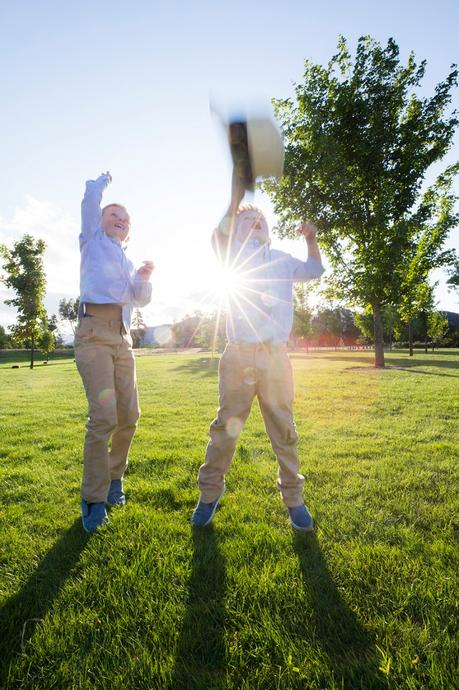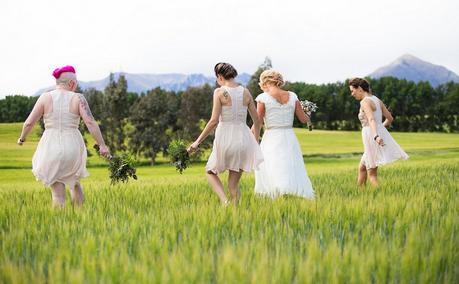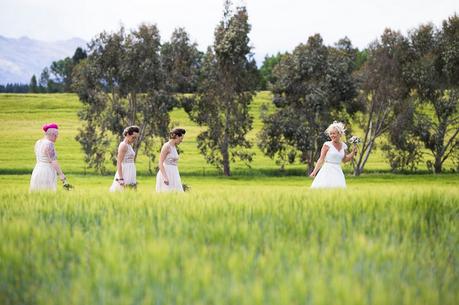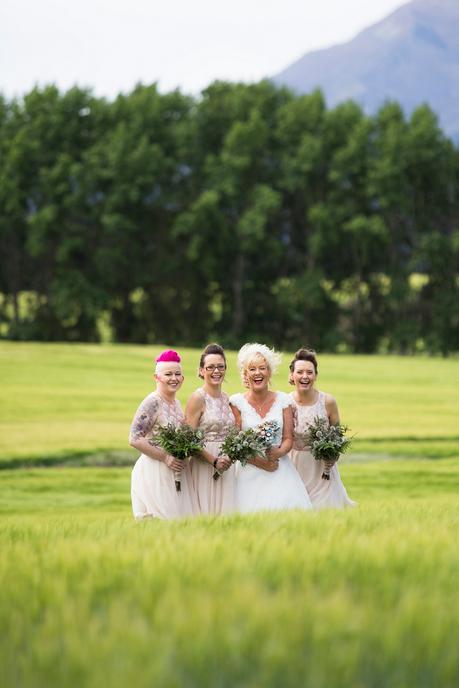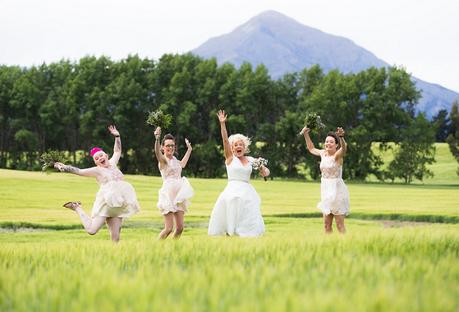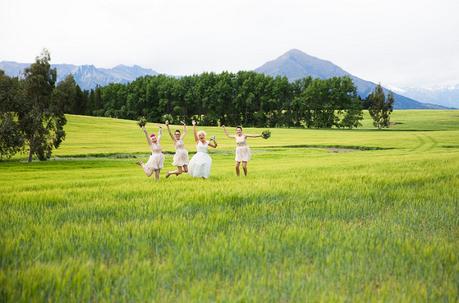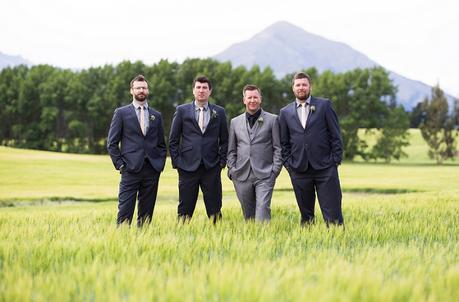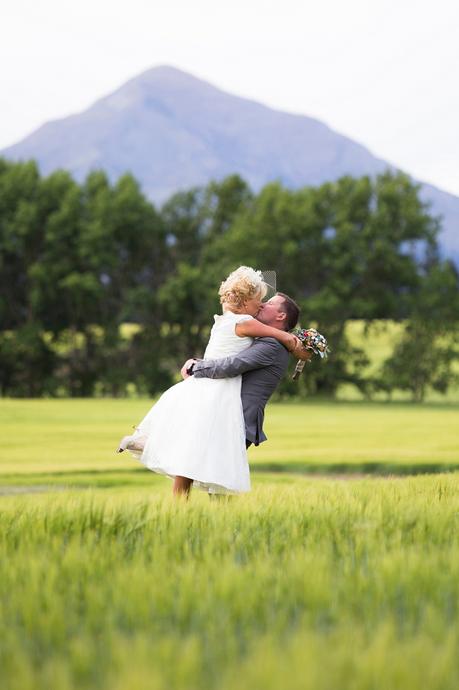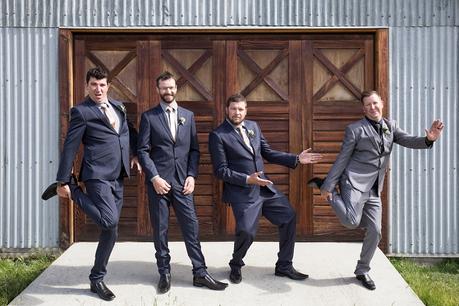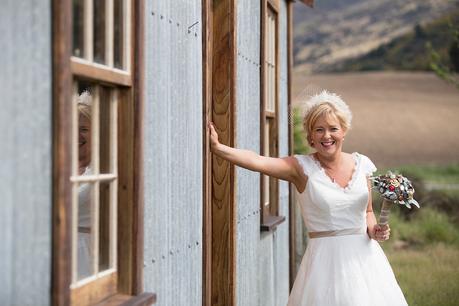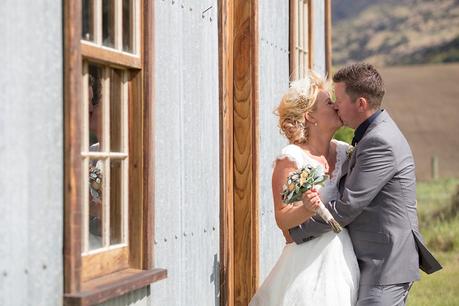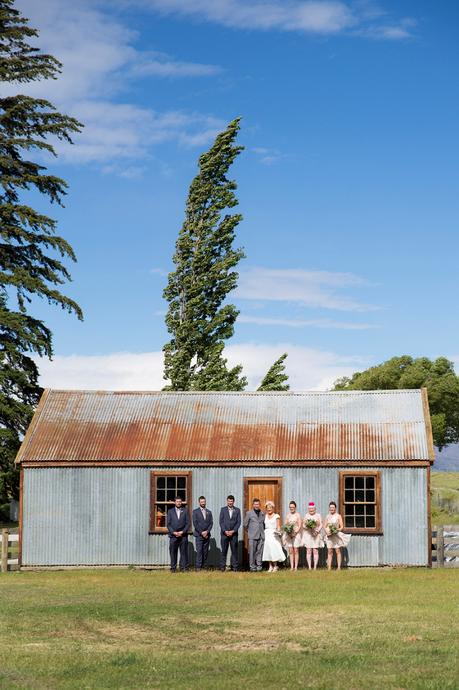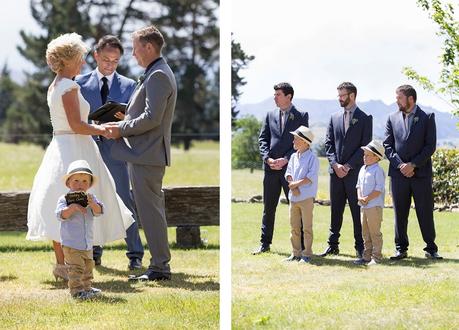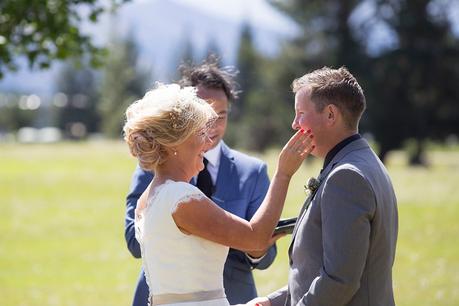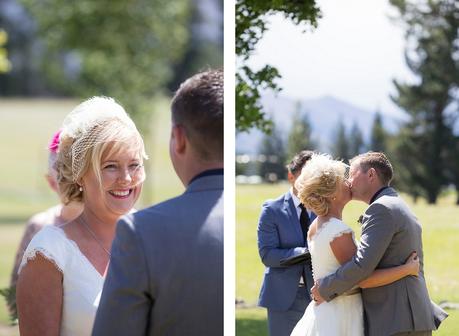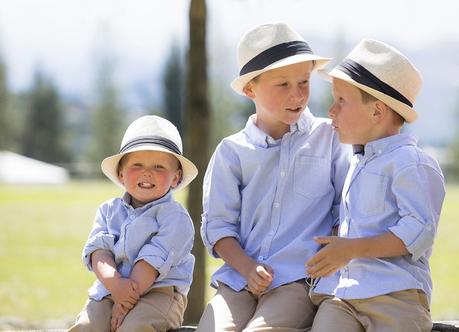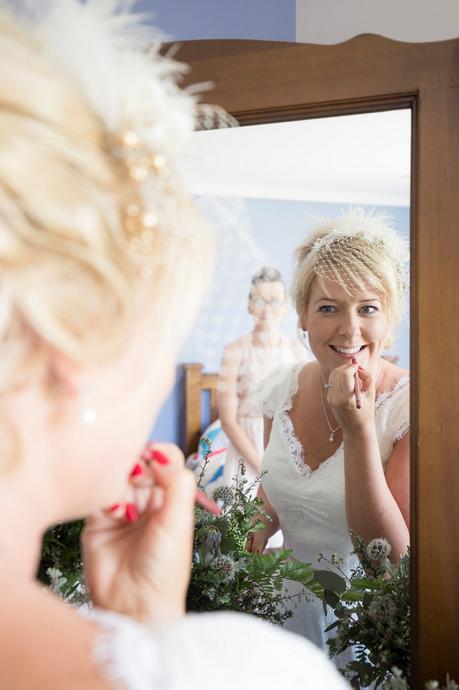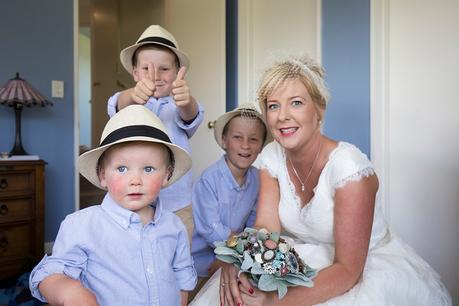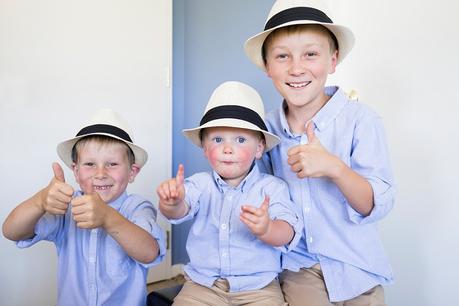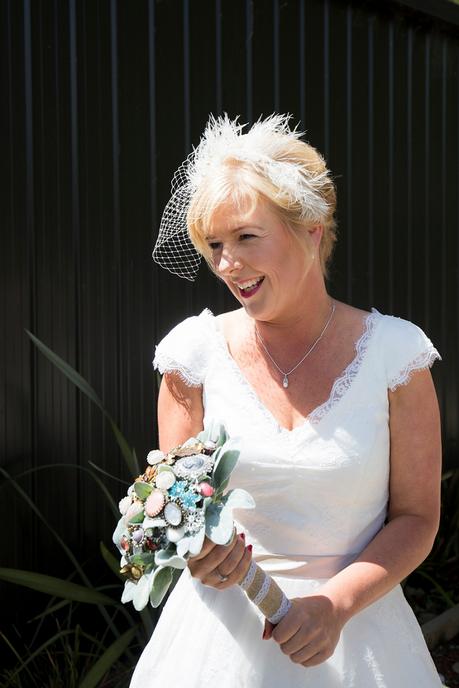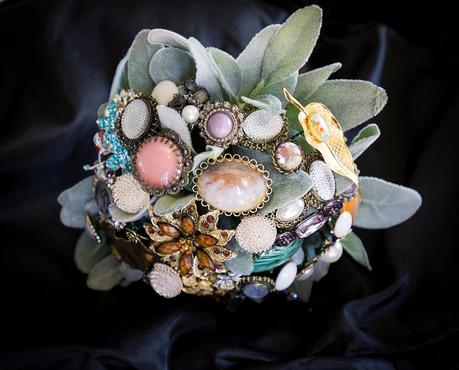 Who Scott Mclennan and Lisa (Priddle) Mclennan
Where Maple Lodge, Wanaka
Guests 80
Budget Well as we have already had our children (3 crazy boisterous boys), we kept to a minimal budget, our day was absolutely perfect in every way and we wouldn't change a single thing.
We initially met in high school where Scott's sister was my best friend at the time. We had brief moments here and there but never got together until a little over 4 years ago when we were reunited the modern way via Facebook.
In three words describe your wedding style... Vintage, Simple, Fun
Our up the aisle song was a version of Addicted To You sung by Jona Selle and our first dance song was Hey Ho by the Lumineers. For our first dance again we were not traditional and we asked everyone to get up and dance with us so we had the whole place up to enjoy with us and kick things off from there.
We saved on many items thanks to friends and family who have a wide skill set and we were able to barter on many things and were gifted quite a few things as well.
Splurge was our cake which we are glad we did, and our photographer!
My favourite DIY was making my brooch bouquet, I spent months searching and collecting for just the right pieces then painstakingly wired them all up to give to the florist who popped them together for me.
The most difficult thing was keeping our guest list down as we were limited on numbers and really wanted everyone who was special to us to be there.
Our biggest tip would be to keep the numbers down to exactly who you want there, you DON'T have to invite people out of obligation whether it be people you work with or family you've not seen for ages and definitely not + 1's (normally those people you've never met), its your day and no one else's.
We are off on a cruise on the 27th of this month and I definitely recommend waiting to go on honeymoon, its been so exciting knowing that we have had this to look forward to for 5 months, and we are so grateful for our generous friends who donated to our wishing well to contribute towards our trip.
CREDITS
Photographer Jeremy Town, Pure Pixel Photography
Flowers Wanaka Wedding Flowers
Venue/Catering Maple Lodge, Wanaka
Hire Company We hired all of our cutlery etc from the local Lions Ladies
Hair Opulence Hair Salon, Wanaka (brides workplace )
Makeup Natalie from Pampered to Perfection in Timaru (who travelled down to do my makeup for me and to attend the wedding as she is my cousin)
Cake Cakes Of Wanaka (absolutely loved the non traditional blackboard style cake that matched our invitations)
Celebrant George Konia
Dress Ali Express
Jewellery Local pearl lady Sue Jones
Shoes Ebay
Bridesmaids Dresses Pagani
Grooms Suit & Accessories Hallensteins
Rings Michael Hill
Music We asks all guests to choose 3 songs and we added them all to a playlist.