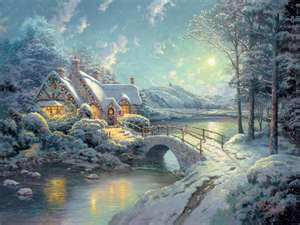 Well it certainly is the most wonderful time of the year, and guess what? Christmas is finally here! I started this blog just a month ago and would like to give a BIG thanks to everyone who reads and comments on here, you have absolutely no idea how much it means to me.
And now I would like to send a quick shout out to some regular viewers who have some pretty darn incredible blogs! Thomas Pollock coming from Film Master Journal, The ScarletSp1der, better known as T! Tips From Chip on blogspot, 'Rodders' from the Reviewing Rodders, also on Blogspot, Rodney from Fernby Films, Ian the mr. cool! And finally, last but not least, Scott Lawlor from Front Room Cinema. These people have been very encouraging this past month and just all around great fellow bloggers. I highly recommend you check out their sites!
Well that just about sums it up, I hope all of you have a glorious Christmas Day!!