When I get to swoon over a wedding as elegant as todays Hawkes Bay love story I find myself in total awe. Everything about today's wedding is so graceful, so perfectly styled, yet the whole day seems effortless and insanely romantic. Beautifully captured by the very talented Meredith Lord, this Napier wedding is filled with sophisticated inspiration that is traditional yet unique, with some fantastic advice for future brides to be. Enjoy xox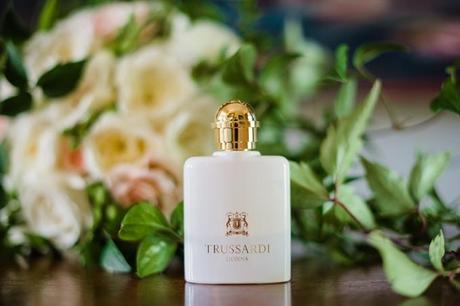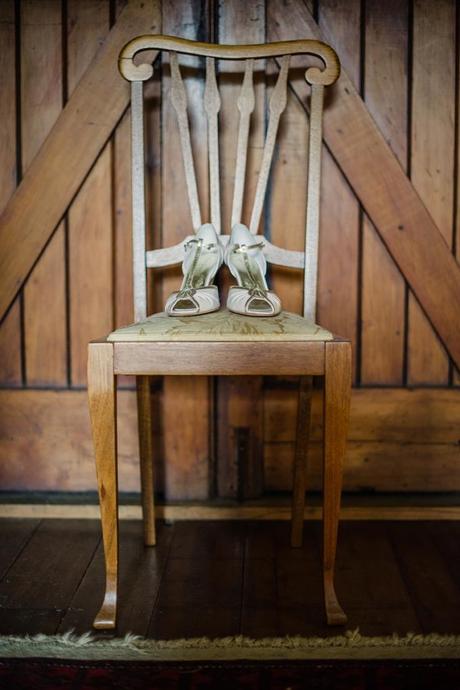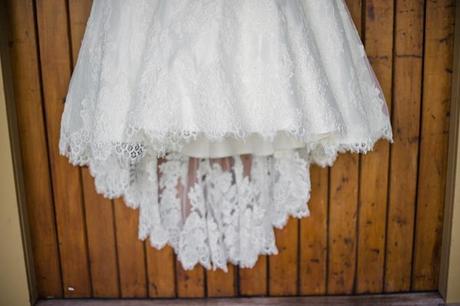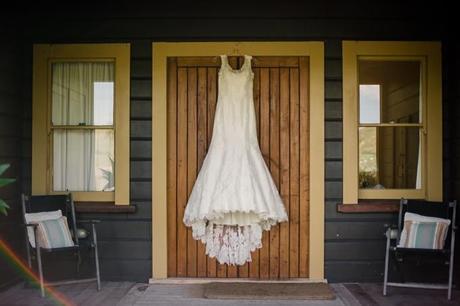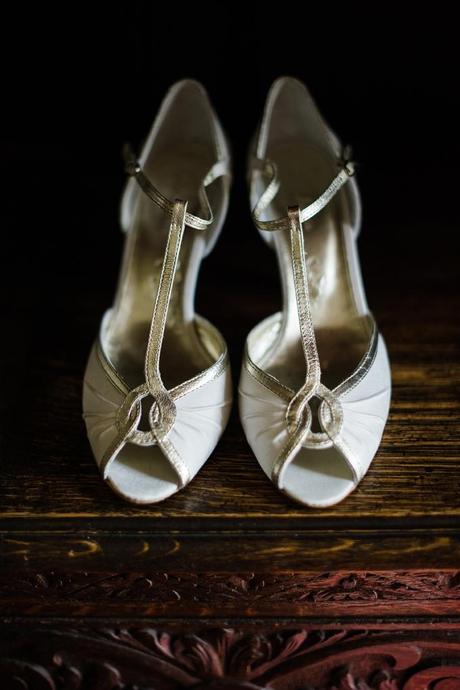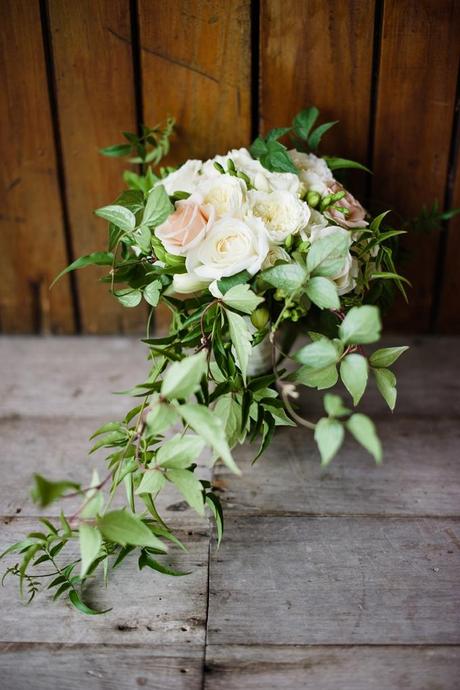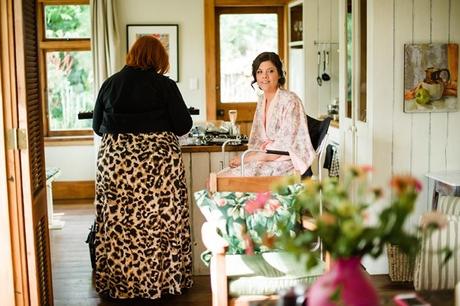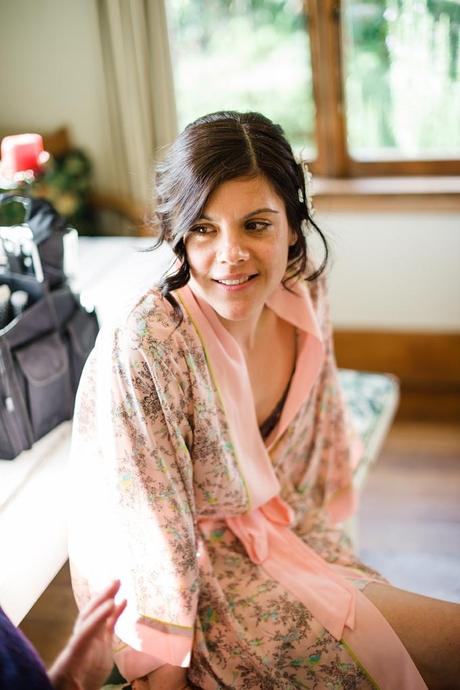 How did your love story begin?
I had been living in London for just over a year and newly single, so not really in any kind of mind set for  love.  I met an enthusiastic Tom on his first week of work as a new colleague.  We didn't have significant interaction in our day to day job, but over the course of a few months, Tom made his presence increasingly known!  I was a little bit oblivious to what was blantant flirting, and it took a cheeky email and an invite to a colleague's leaving party to finally cement our fate.  We ended up having a cheeky smooch on a moonlit Autumn evening overlooking the River Thames, and since that night we've never looked back!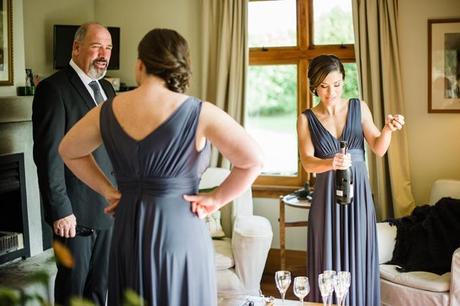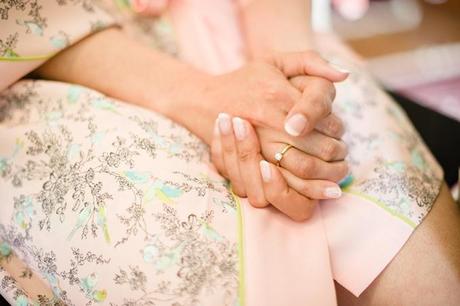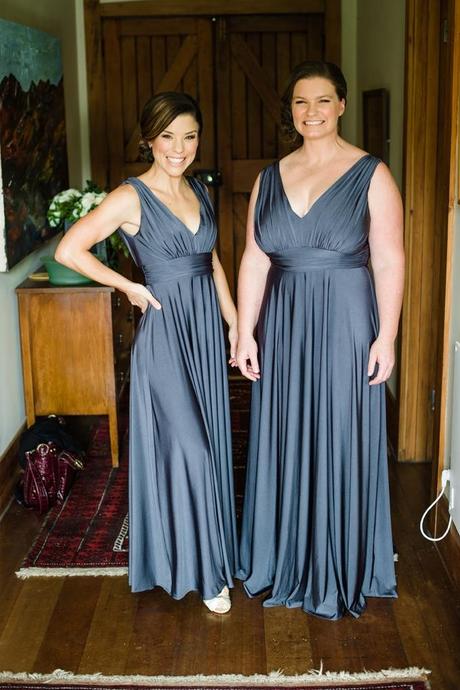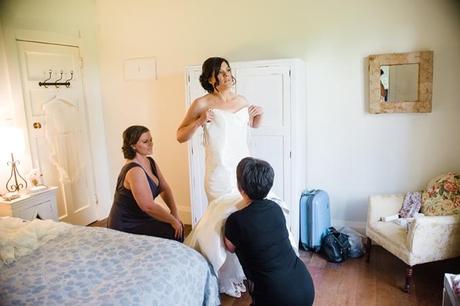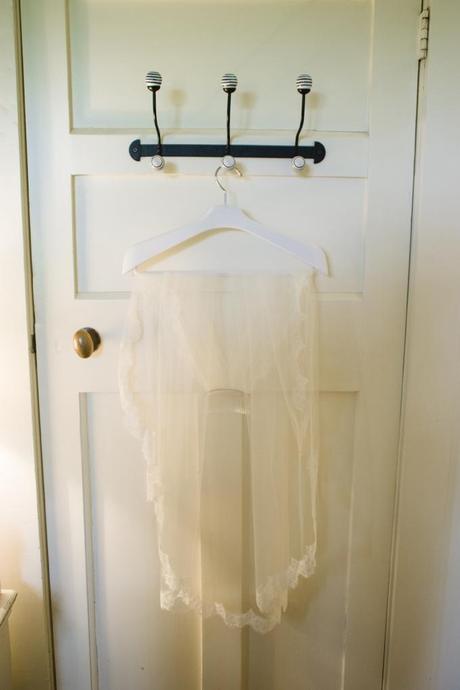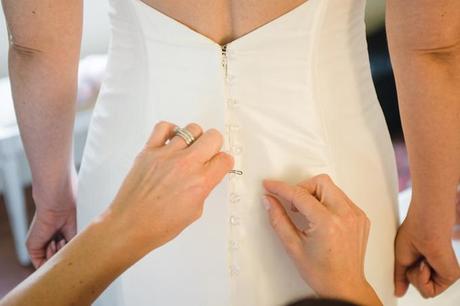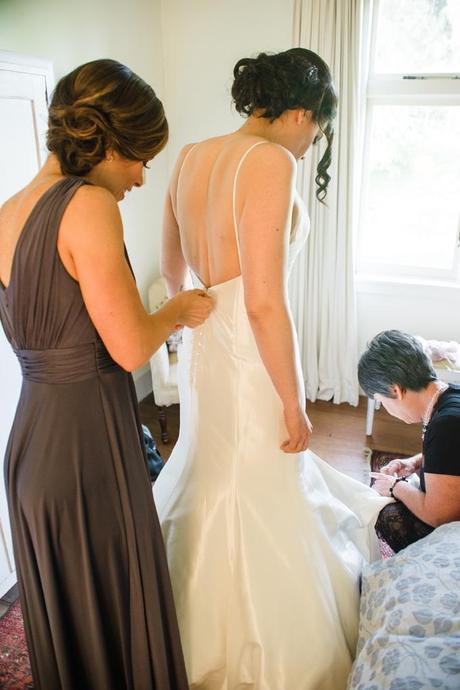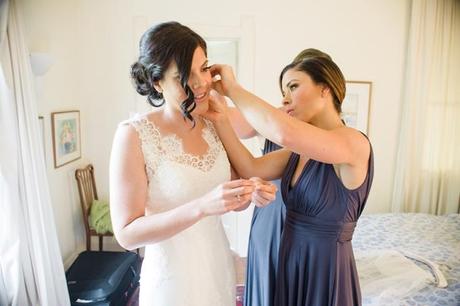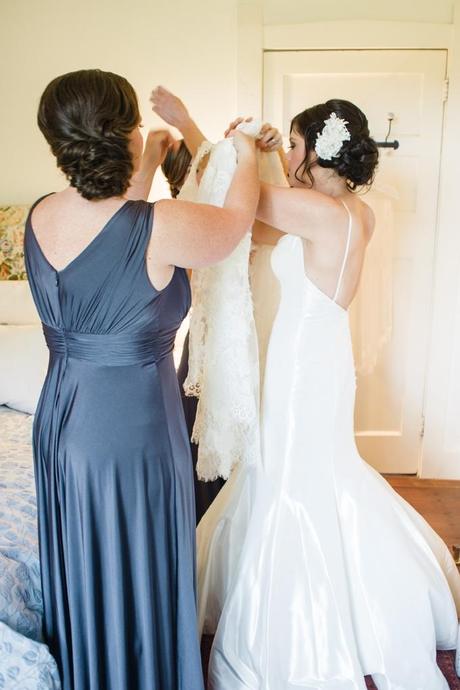 Why did you say 'YES'? 
Tom really is the most loyal, loving man.  He has taught me to live a little, to not always take life too seriously.  He's fiercely intelligent and keeps me on my toes.  Plus he proposed under the stars of the Coachella Festival in California – truly magical!
What was your inspiration or theme for the day?
We didn't have a set theme as such, but if we were to describe the look and feel of what we were trying to achieve, I 'd say it was one of classical elegance.  Whilst we live in the UK, we wanted to hold our wedding in my home province of Hawkes Bay, so we made sure the day included subtle English influences.  We both absolutely adore Autumn as a season, so it was important our day was held in late Autumn to capture the beautiful Hawkes Bay light and colours of the landscape.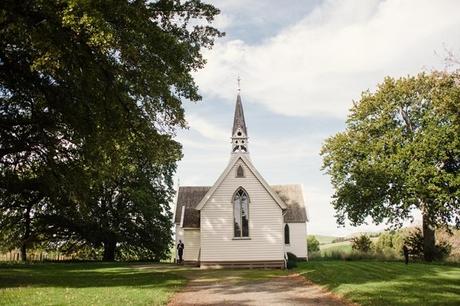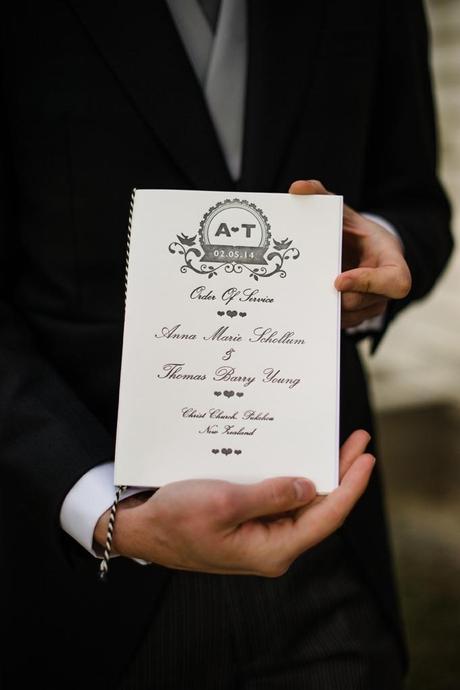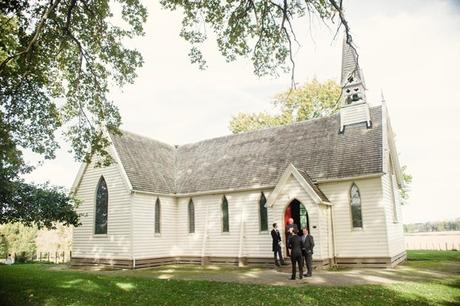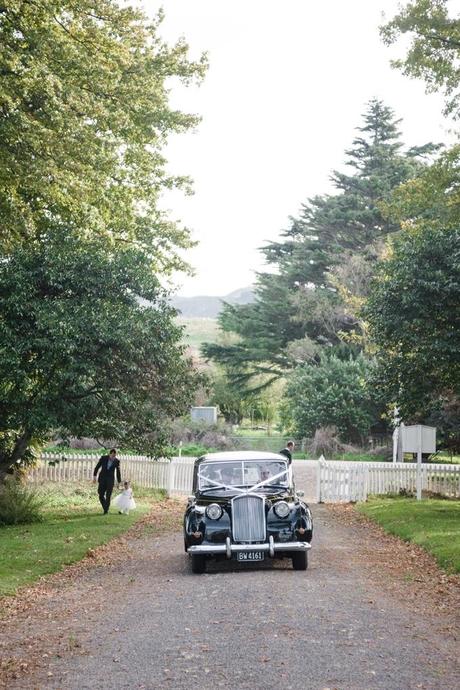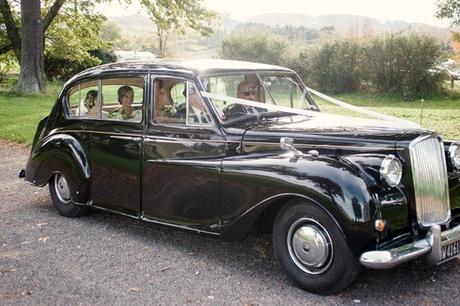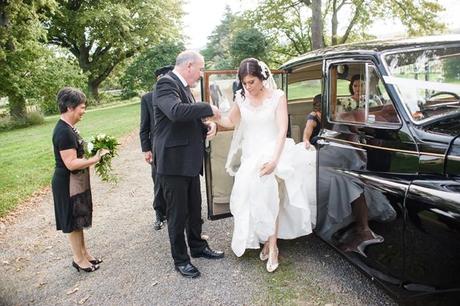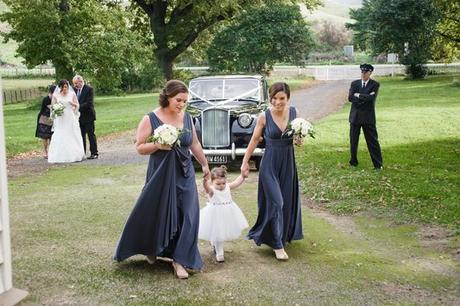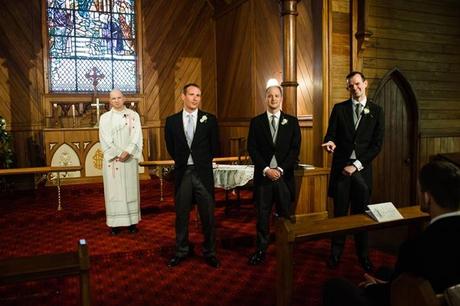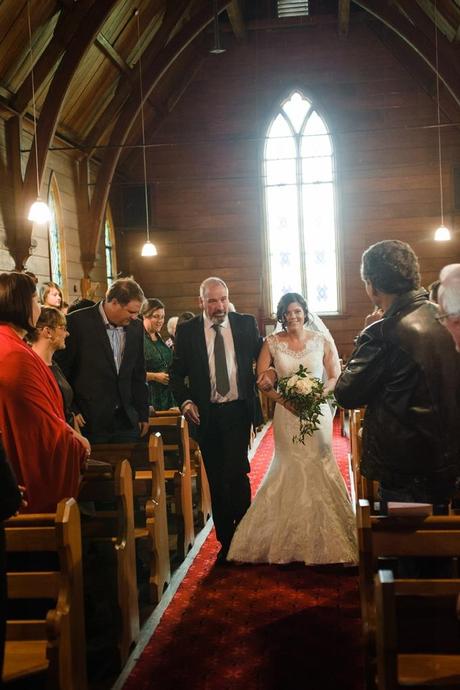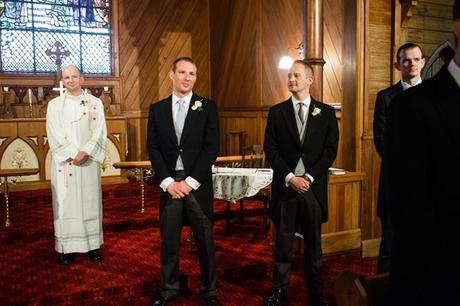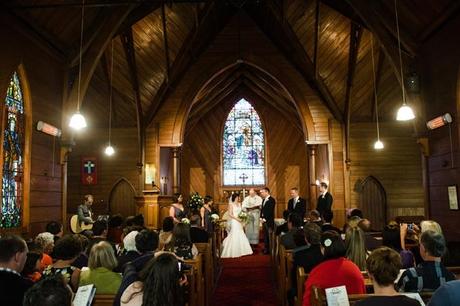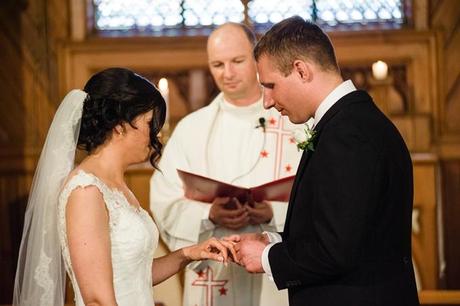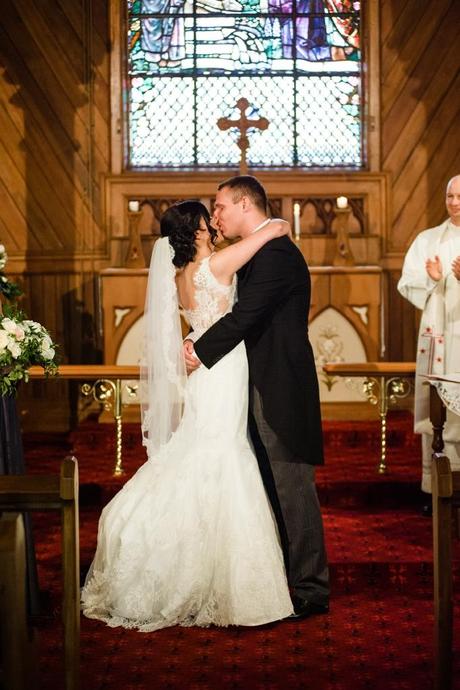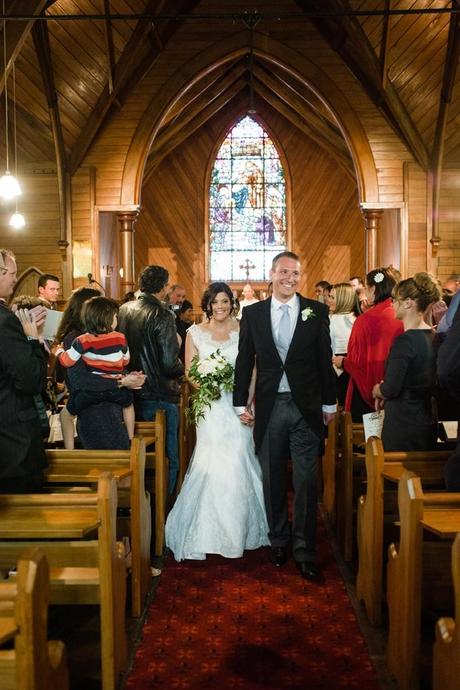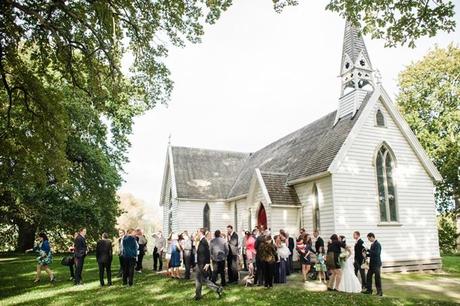 What were your Save & Splurge items?
We wanted our invitations to be special, given it's the first thing your guests will see of your wedding, and we didn't want to pay the earth for a bespoke design.  We researched some ideas we liked and Tom painstakingly spent the time to design the invitations, place cards, menus and table plans.  He did such a great job, and it really saved us a lot of money.   We also wanted to keep the table decoration costs down, and with the help of my mother she spent many hours sourcing and polishing silver teapots (for our nod to England).  What was special about this were a lot of the teapots were old family heirlooms, some that hadn't been used in years.  They looked absolutely stunning glistening in the candlelight of our reception venue.
We splurged on the reception venue food and drinks.  We both really love to entertain and it was important to us that we could really spoil  our nearist and dearist family and friends  I could not recommend highly enough the staff at The Old Church Restaurant & Bar, they did such an amazing job of setting up all of our receptton, keeped the schedule running smootthly, deliverd the most beautiful food, and even helped keep an unyieldy guest under control without me knowing.  Photography was another area well worth the investment – Meredith was an absolute professional and her pictures really blew us away.  A precious family keep sake for years to come.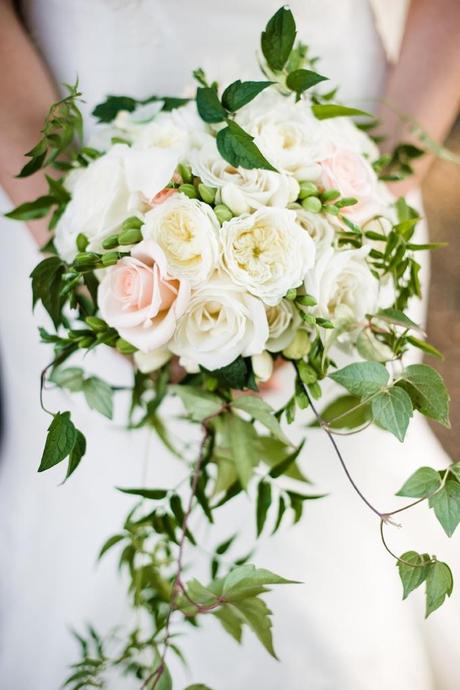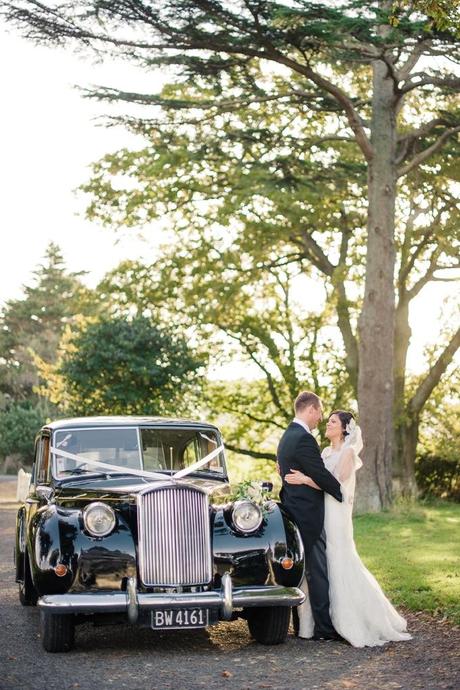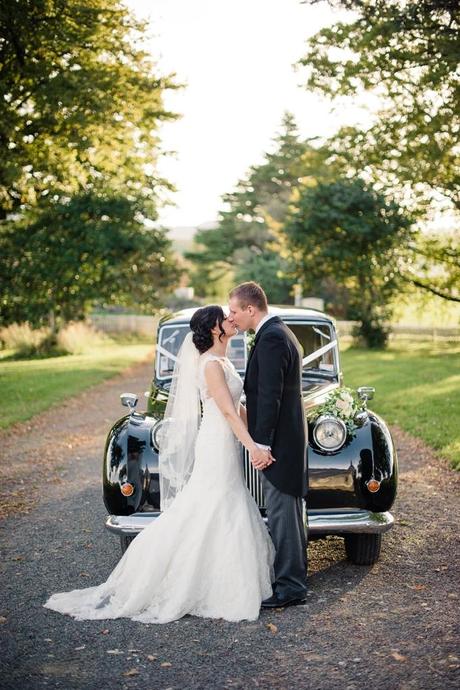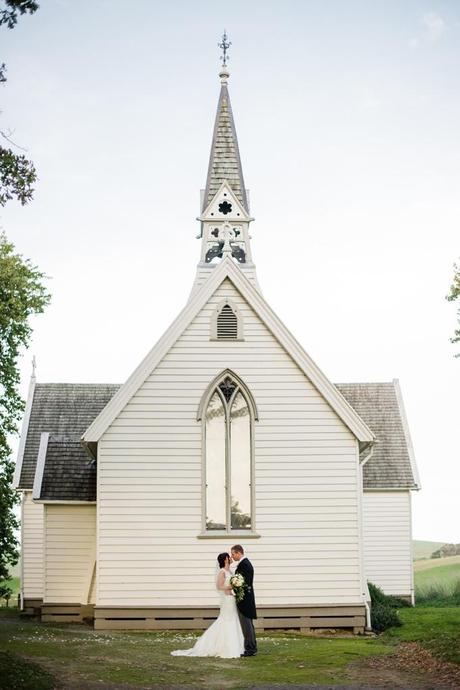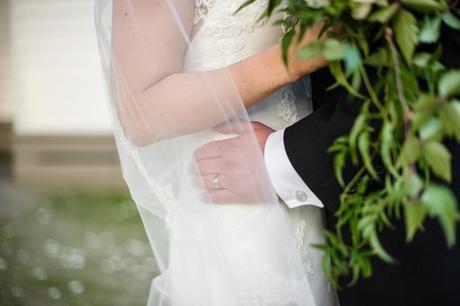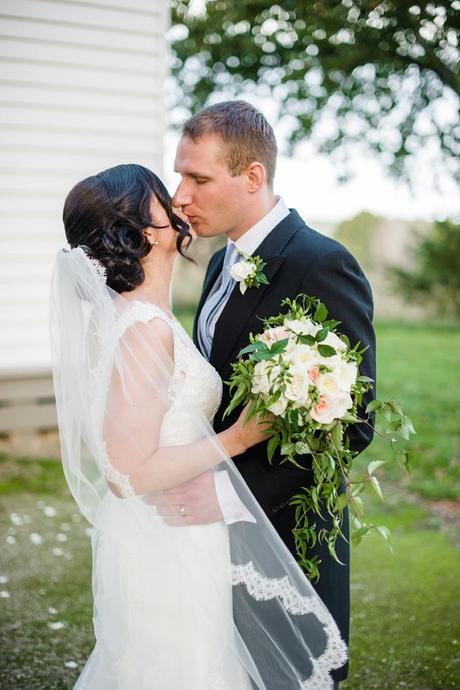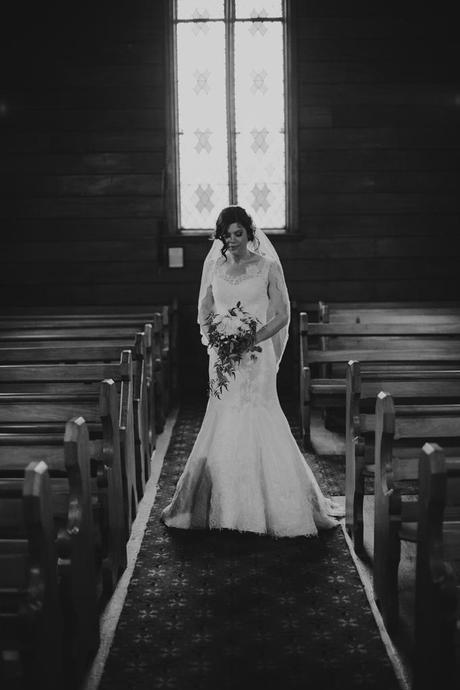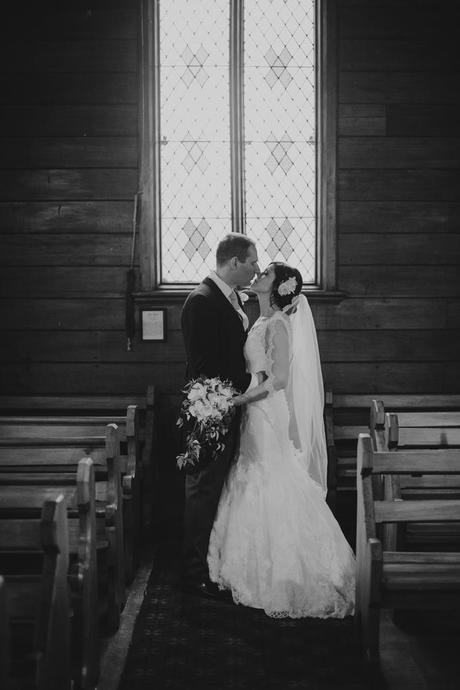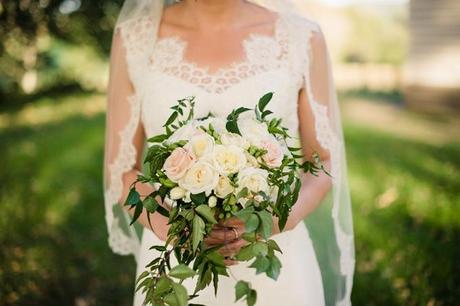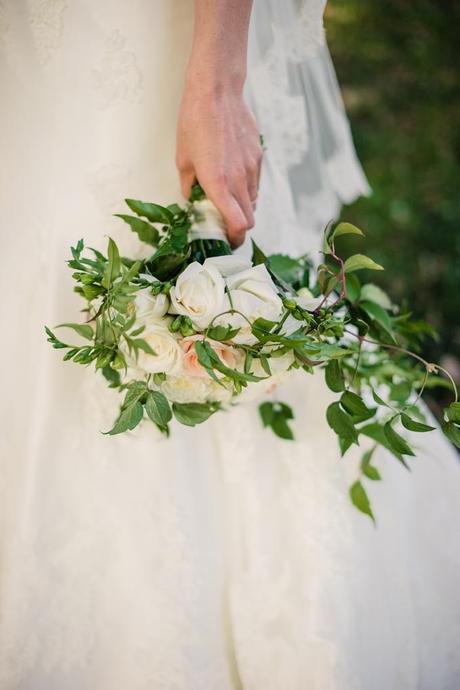 What music did you play for those special moments?
We were very lucky to have a close friend of ours from England, come out to the wedding and play the guitar and sing at our wedding ceremony.  My walking in song was an accoustic 'Canon in D' by Pachelbel  The signing of the register was to 'Home' by Phillip Phillips.  We walked out to 'One day like this' by Elbow.  And our first dance was to an accoustic version of 'Umbrella' by Biffy Clyro.
In hindsight, is there anything that you would have done differently?
I can truly say no to this, because everything was just perfect to us.  Though, I'm sure my husband would say to turn up on time (I was 20 minutes late!!)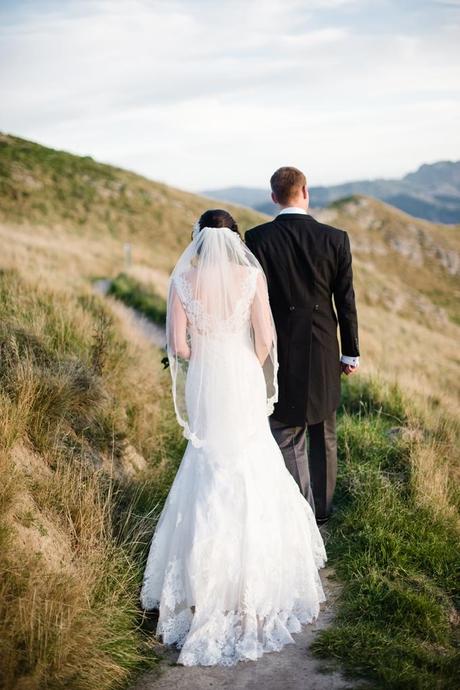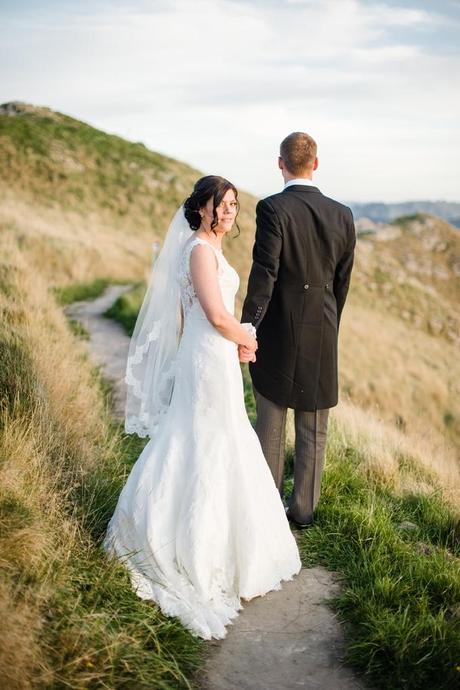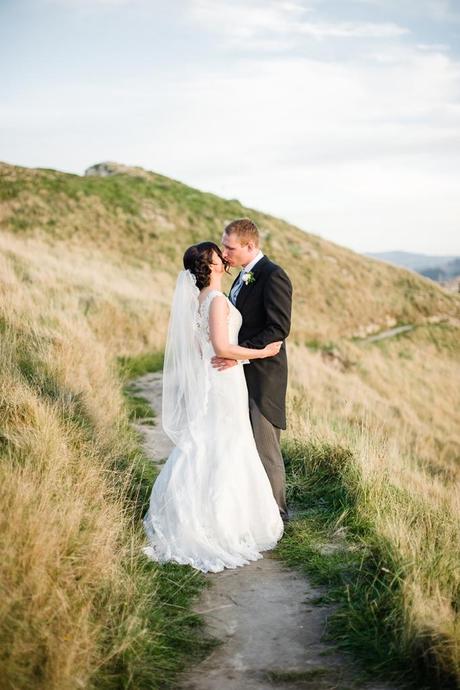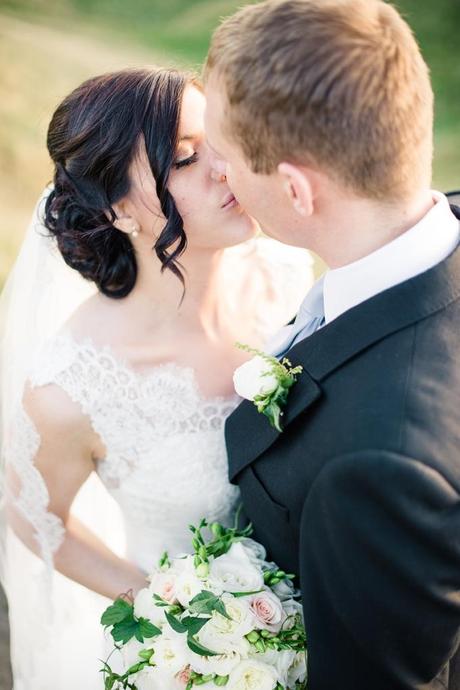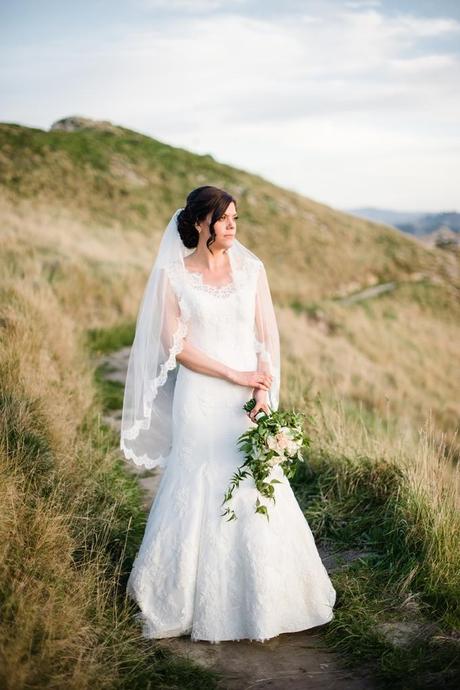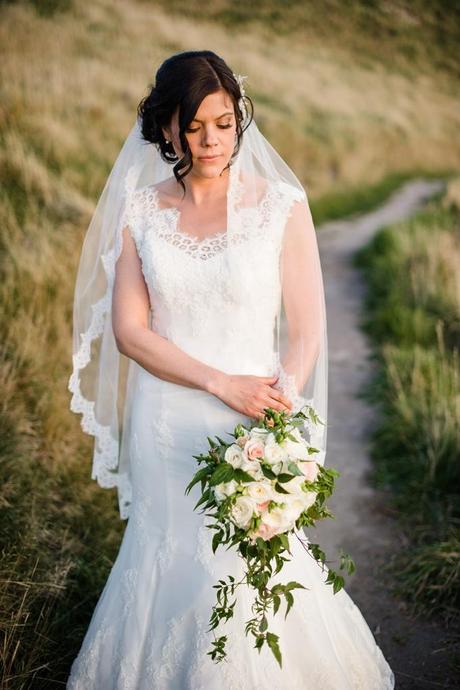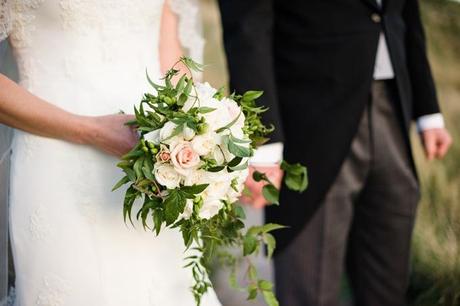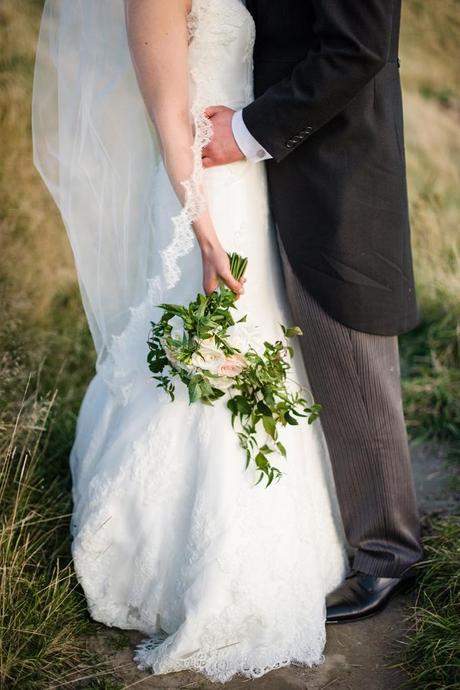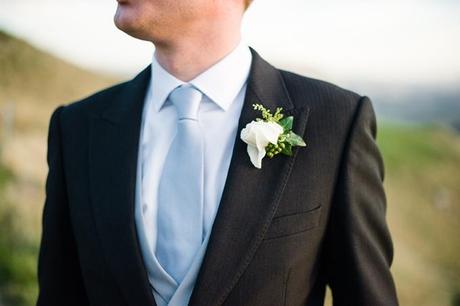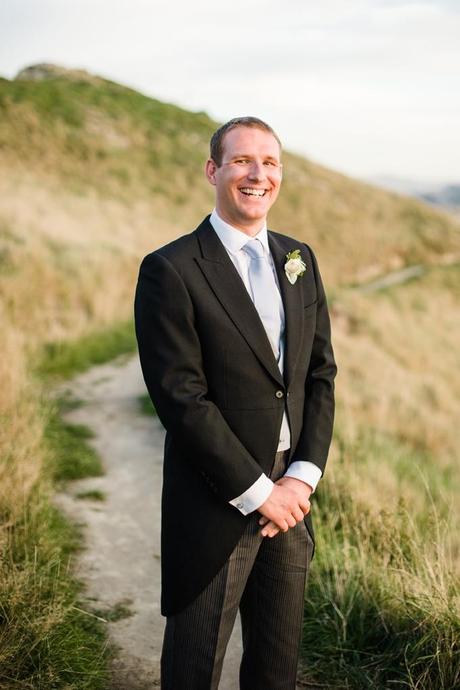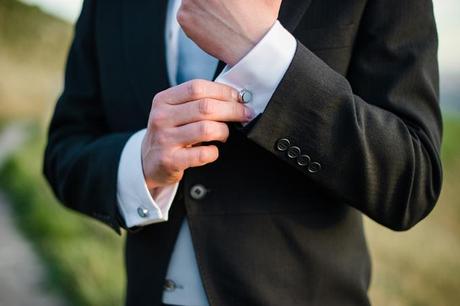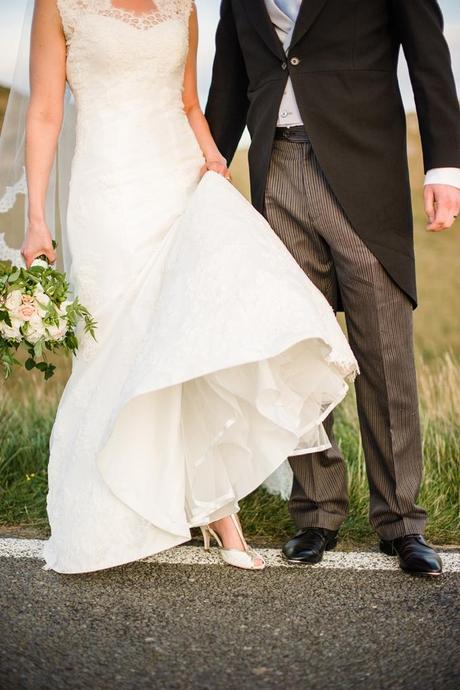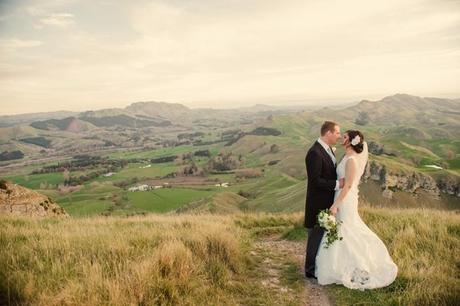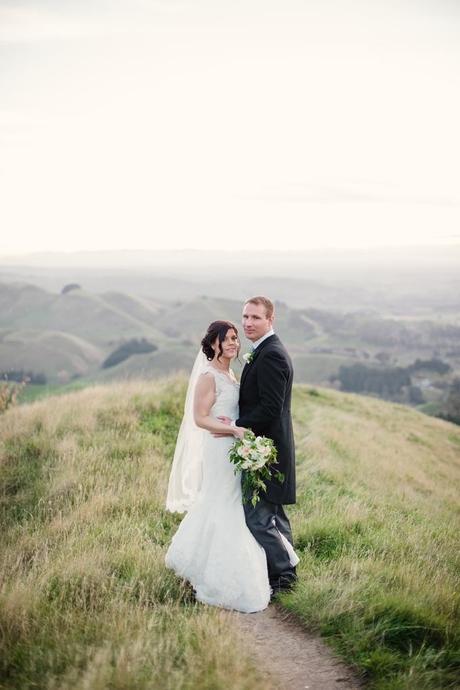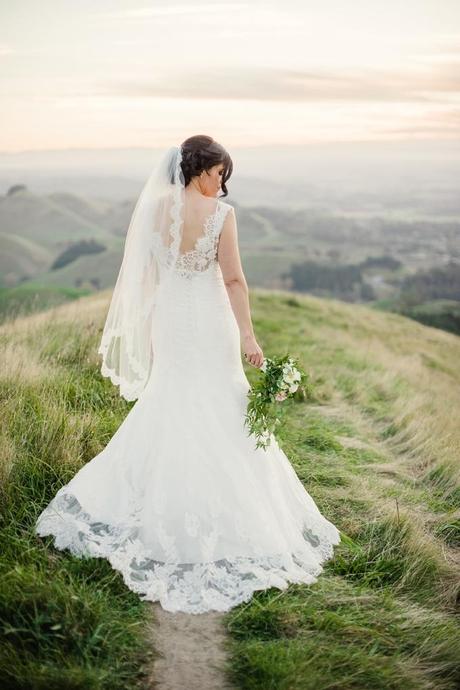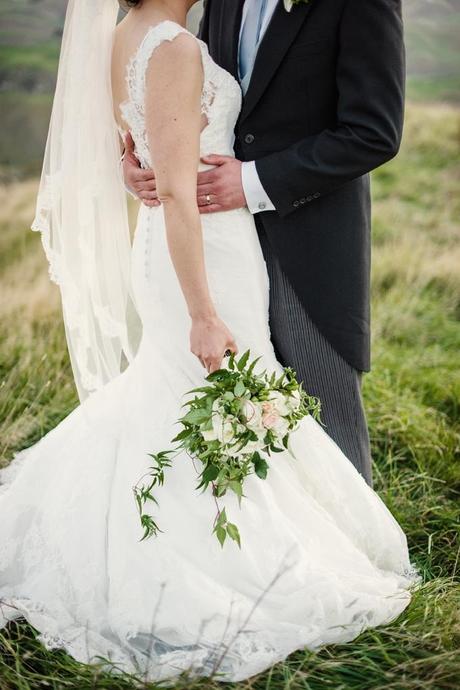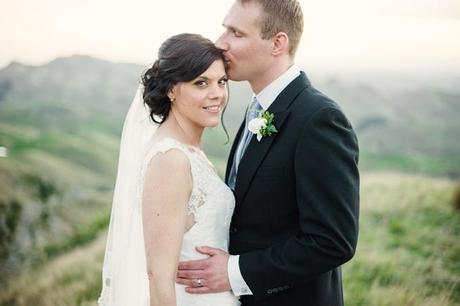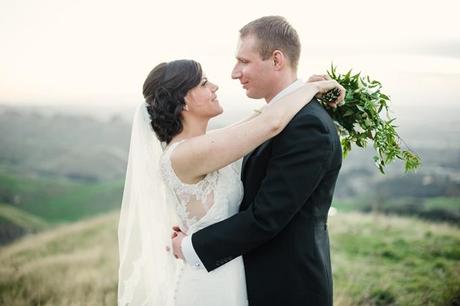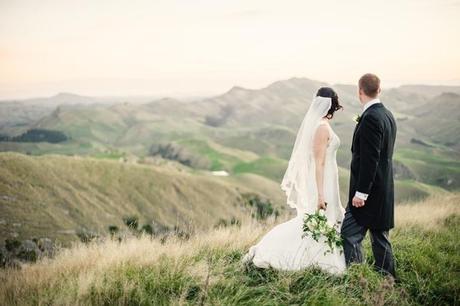 What advice would you give to future brides to be?
Try not to go too crazy researching ideas.  I found the more time I had researching different ideas for everything got me wound up in knots and stressing about every little detail and whether it would be 'good enough'. I found once the time got closer to the day, I was much better at making decisions.  What really mattered on the day were becoming husband and wife, in the presence of precious family and friends.
Also, do try and delegate and spend time with family members on tasks.  Easy said than done – I'm hopeless at delegating, a bit of a control freak, but my mom says one of the most special moments we spent in the time leading up to the wedding was tying string around our order of service booklets!
Spend the money on good hair and make up artists!  It's the one time you want to look the best ever, so don't take shortcuts.  I was chuffed with my suppliers – they made me and my bridesmaids feel the most beautiful versions of ourselves, and helped keep the atmosphere calm, but fun. My husband is still telling me how amazing I looked on our day.
What do you love most about being a MRS?
I love saying I'm 'forever Young' (Young is my new surname)!!  But in all seriousness, it's special to now be a family together by name, and to start a new chapter in our lives.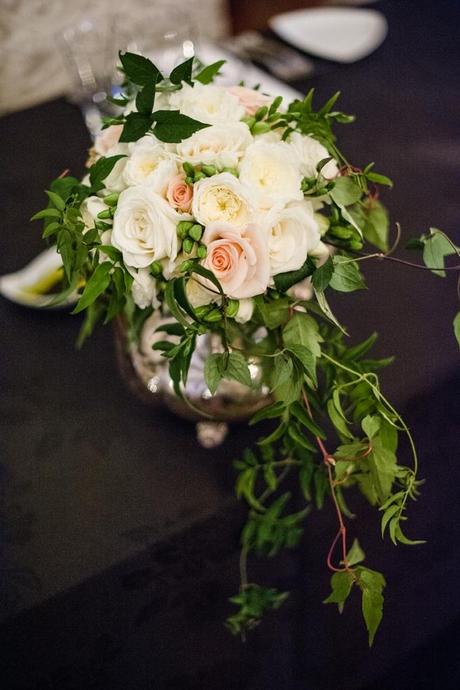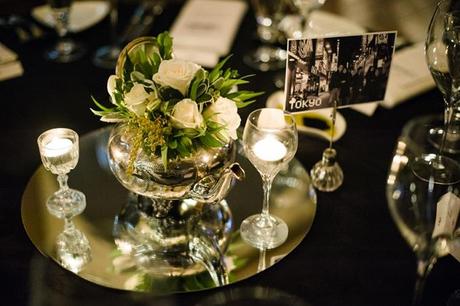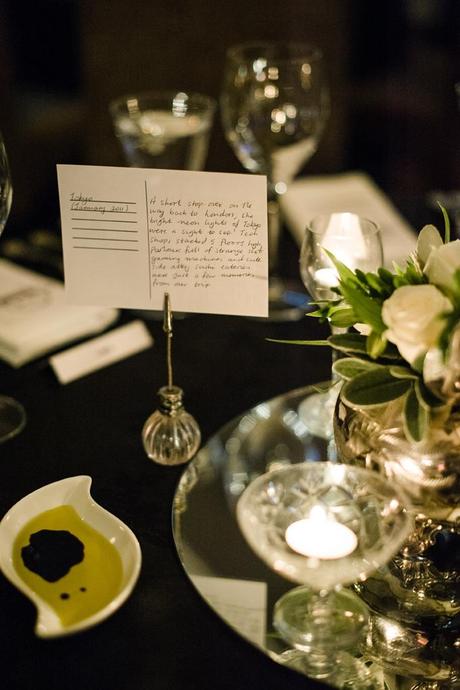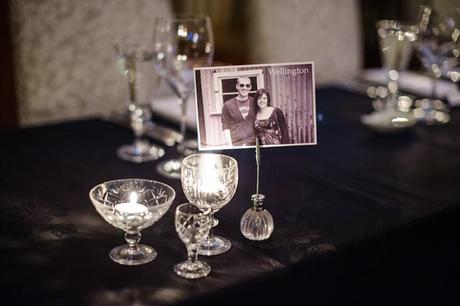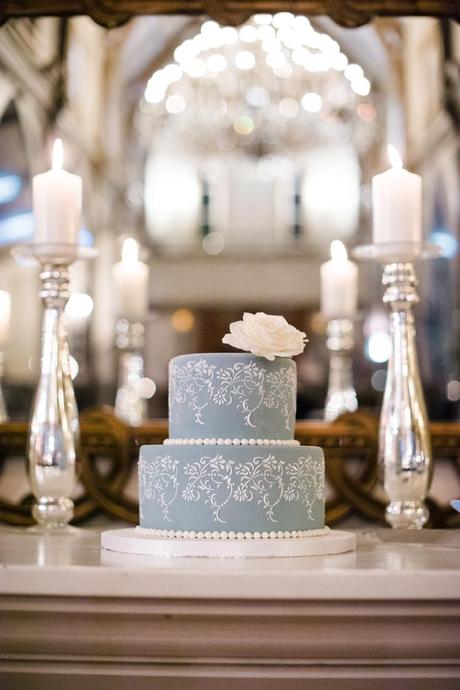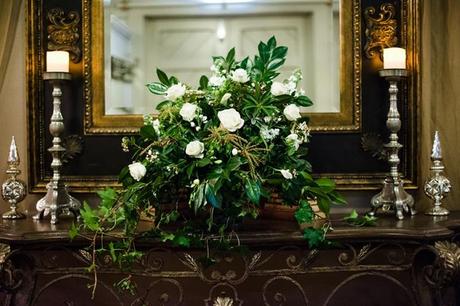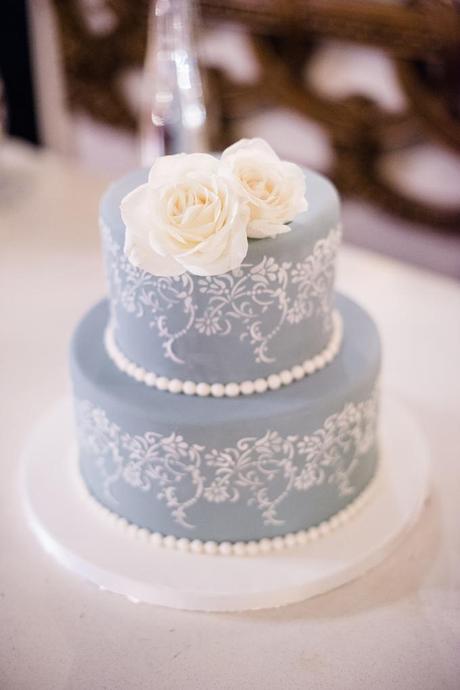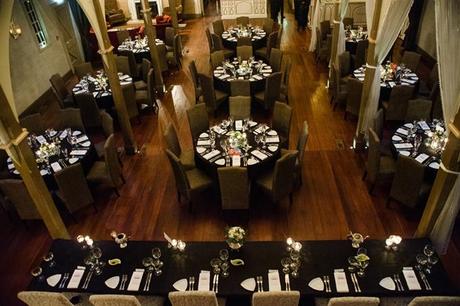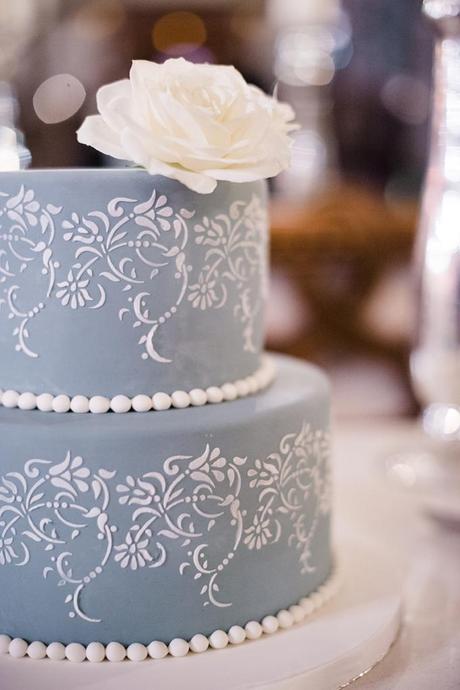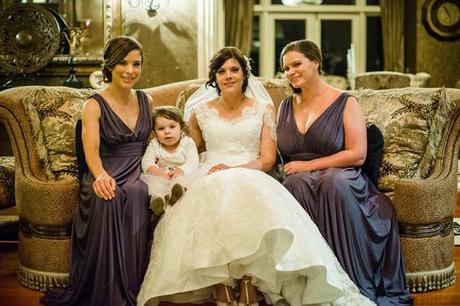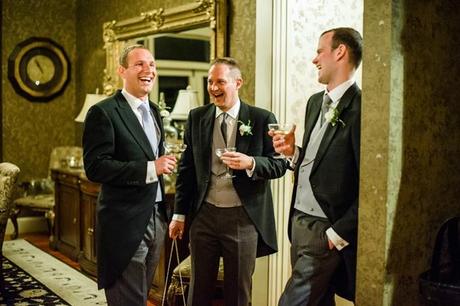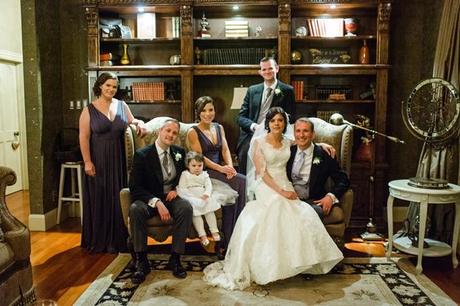 Photographer //  Meredith Lord Photography
Planner/Stylist // Myself and husband, and the help of my mum
Flowers // Bouquets by Lushka, and reception flowers by my mum
Makeup // Suzanne Hardy
Hair // Suzanne Hardy for bride hair, Abby Schofield for bridesmaids hair
Cake // MJ's Cakes (White chocolate with feijoa cream and Lemon and Raspberry with Passionfruit cream)
Brides Dress & Accessories // Essence Designs (from The Bridal Lounge, Newcastle Under Lyme, UK)
Hair Piece // Designed by Sarah Willard Couture (UK)
Bridal Shoes // Rachel Simpson (UK)
Bridesmaids Dresses & Accessories //  Dresses from Biba, House of Fraser (UK)
Grooms Suits & Accessories //  Hired from Austin Reed (UK)
Venue/Catering // The Old Church, Napier
Invitations // Designed by my husband, letterpress printed by Phylecia Sutherland (UK)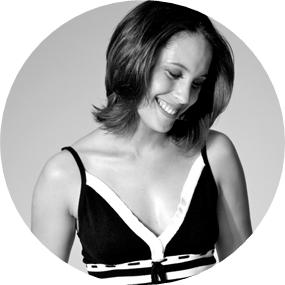 Love stories are my thing! They're what I get up for in the morning and what puts a smile on my face as I drift off to sleep at night. My job is all about capturing beautiful moments and telling stories. I sometimes have to pinch myself, because seriously …  how lucky am I to get to dedicate myself to celebrations of love!
A few facts about me:
• I'm a shy person
• Puppies are the cutest things in the world!
• I LOVE chocolate
• I'm a perfectionist
• Coffee for me is an addiction (we all need one vice)!
• I can't sing to save myself
• I have really curly hair
• There is always room for dessert!
So, let's chat! Coffee, tea, skype, email or old fashioned phone call.