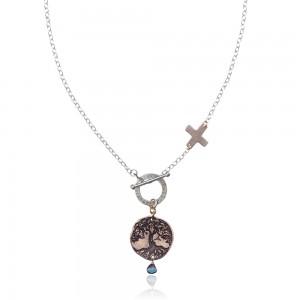 This item has been designed by True Blood actress, Kristin Bauer van Straten (vampire Pam De Beaufort) and jewelry designer Janet Cadsawan.
The beautiful item not only looks amazing, but it has a very special Christmas message, one that can be carried through to the new year and beyond: 'Care a Little More.'
It is a steal at only $148 and can be ordered here. Make sure you check it out. Let us know if you have bought this item (for yourself, or a loved one).
Source: Cadsawan – Care A Little More Necklace designed by Kristin Bauer van Straten
(Photo Credit: Cadsawan.com)