Some people are crazy about posting every small activity on social networking sites, some love to have a bellyful of tantalizing dishes, some vacillate on any rhythm and some fickle minded drifters who remain ready to hit the ground draw the actual picture of how to live the life heart fully.
The rovers more often roll their keen eyes to the places where they can explore something never seen before and find something exceptional to hold with them that lasts long. To help you, I thought you to walk through some must-see destinations which will clutch your heart promptly with its endless beauty.
During your adventurous trip the 'where to stay' might be a considerable issue and pull your legs down to cancel your plan but collectoffers.com then holds your hand and gets you a comfy stay across the world at affordable prices availing you a handful of discount coupon codes and voucher codes.
Now open your eyes and whisper 'wow' seeing these eye soothing places:
Bangkok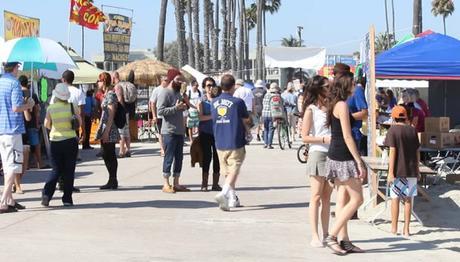 Today also even Bangkok is managing to maintain its historic signs and architectures. This is a most jumping off point for Thai holidays. Through the hustle and bustle, gigantic skyscrapers, grand palaces and temples, and a world-renowned floating market, Bangkok continues to attract millions of travellers from around the world. The Temple Of Dawn, Floating Markets, Khao San Road, The Grand Palace, Soi Cowboy and Chatuchak Weekend Market are the famous places where you can explore anything of your interest. To book the hotels here at discounted rates, you can take help of splendid online hotel booking agency Hotels.com.
Singapore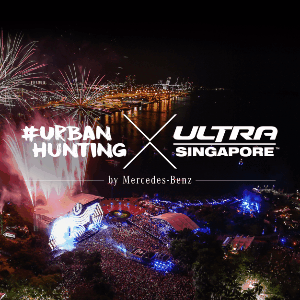 The Singapore has bagged Asia's top city attraction and is the 5th most visited city by the international tourists. Singapore's unique cosmopolitan culture reflects the harmonious relationship between old and the new. This is highly visible in the blend of modern skyscrapers with heritage buildings all around the island-city. Other historical structures that rest within the modern metropolis reflect landmarks and memorials such as CHIJMES, Dalhousie Obelisk, Merlion Park, Old Parliament House, National Museum, Asian Civilisations Museum and WWII sites like Battle Box, Changi Chapel and Museum, Fort Siloso and Kranji War Memorial. Visitors frequently associate Singapore with the words 'safe', 'clean', 'green' and 'efficient' and it's no wonder. Most expatriates will tell you that Singapore is quite possibly the safest city on Earth courtesy of its strict laws, multilingualism and enhanced security.
Paris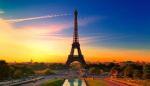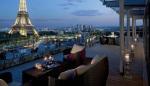 The Paris is considered as the most romantic destination across the world hence is the best place for lovers. The resilient quality of Paris could make it stand again same as before after the Paris attack. Gazing down on the city from the top of the Eiffel Tower is the ideal Paris baptism. Flop afterwards on the green lawns of the Parc du Champ de Mars, or cross the Seine to snap the perfect Eiffel Tower selfie from the Jardins du Trocadéro. No art lover can do justice to every art museum in Paris in a single visit. Depending on your taste, the best of the rest to see on your first visit are the Musée, Musée Rodin and its manicured gardens, the Musée du Quai Branly (traditional African, Oceanic, Asian and American craftsmanship) and the Musée Picasso.
Las Vegas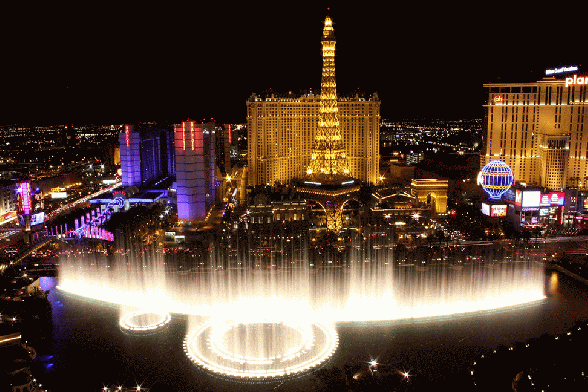 For the vacations, the Las Vegas is the best city that can't be beaten. From glitzy hotel to the wide expanse of open desert, there is always something to enjoy. The fantastic food specially a 3-star Michelin Restaurant offers the mouthwatering dishes and attracts the volume from across the world. If you're an art buff then the museums and galleries would really win your heart. It probably goes without saying that Las Vegas has some of gorgeous hotels in the world. From Caesar's Palace, with its gorgeous Roman-inspired decor, to the ultra-modern Aria, every hotel in Las Vegas is a feast for the senses. Gambling is elevated to an art form in Las Vegas, where you can pop into one of a dozen casinos just by strolling down the street. Whether you enjoy poker or slots machines, you could spend weeks just exploring the strip's casinos alone. Apart from this, there is much more to do and feel here. You can book here hotels from Expedia and also win heavy payback.
New York
Click to view slideshow.
Visiting New York you would not just say that you ate the best pizza in the world or closed down a bar at 4 PM but a city that can change anyone. Madison Square Garden is very important if you like basketball. It's called "The Mecca" for chrissake, but instead of religious pilgrimages, it hosts NBA teams that want to take a day off the Knicks. You can see the city's complex economy summed up in a single slice of pizza and you can see the city's complex economy summed up in a single slice of pizza. So visit this awesome city for sure once in a lifetime.