We all have a piece of jewelry that we have received as a gift and will always remember the person who gave it to us each and every time we wear it. Whether it was a pair of diamond earrings from a serious boyfriend, a vintage ring from your grandmother or even a friendship bracelet from your BFF, jewelry has a sentimental value when you receive it as a gift. Jewelry also makes an easy gift because there are no sizes to guess at and you don't have to worry if they have another one already!
When I am traveling, I love to bring home jewelry as souvenirs to my friends and family to show them a little bit of the culture and style I visited. For birthdays, I try to pick out jewelry that features the birthday girls' birthstone color to make it as personal to her as possible. But for those other times when I need a gift and I'm stuck I always turn back to giving the gift of a locket!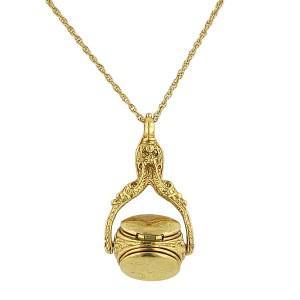 Our popular Rotating Locket Trio Necklace that has three separate locket spaces for different photos!
Lockets have been around for centuries and were especially popular in the Victorian Era (1837-1901). Back then, lockets were used to carry powder, poisons, keepsakes, good luck charms, and more and only recently have we started placing pictures inside. Round and heart shaped lockets have always been the most popular, and it became very common to have a locket monogrammed with one's initials or repouseed (given a rich, highly embossed finish), a method 1928 has reproduced in our own modern age way. Antique and vintage lockets are considered very collectible for jewelry lovers, which makes them a great gift for two reasons- its fashionable and meaningful!
Since the addition of photos to lockets is a fairly recent trend (they used to hand paint images of loved ones for the insides of lockets and now we can easily slip a photograph inside), here at 1928 we thought we would do the most we could to put a modern twist on an antique classic. We just added a whole collection of bold, unique locket styles that all have a modern day feature—big and bold, mixed metal tones, unique shapes, you name it! My personal favorites are the styles that have giant 3" lockets. Sure they may be chunky and statement-making, but at least you can put a decent sized picture inside and still be able to see it without squinting!
Check out the rest of the collection and the special features our design team has tucked away here and there to make these amazing gift ideas, or the perfect jewelry piece to spoil yourself with! Here are some of my favorites: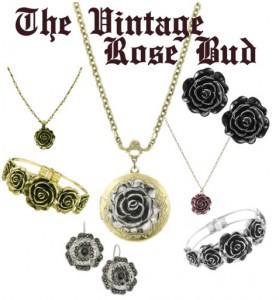 The Vintage Rose Bud has become a 1928 Jewelry classic and best selling style on bracelets, necklaces and earrings. I am SO happy to see that our design team has used it to created a locket now!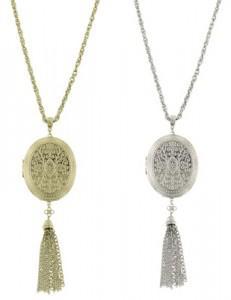 Now your locket can be a statement necklace too! Not only are the lockets themselves 2″ long, but the tassel dangling below measures 3″ long! You can fit any of your favorite photos inside this antique inspired design. Now the question is, which color???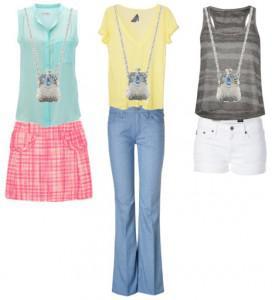 A little more on the vintage side, this coin purse style locket goes with just about anything! You will have your friends ooh-ing and aah-ing over the purse shaped pendant itself, imagine what they will say when they know it opens as a locket!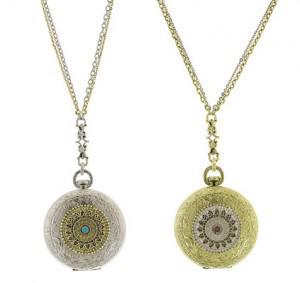 These might be my favorite of our new locket styles! With a look that is a mix between a pocket watch and a pirate's compass, these lockets open at the top and are accented with small drops of color, bringing a modern edge to a very vintage style.
What are some of your favorite lockets 1928 has? If you like these styles with a bit of a twist you may also want to shop through our collection of unique, quirky jewelry designs we've put together!