Once upon a time, high profile comic book movies which ultimately did not get made were mostly relegated to footnotes on Wikipedia pages, deep dive retrospectives on site such as mine, and chapters in books like David Hughes' Tales from Development Hell and The Greatest Sci-Fi Movies Never Made. Now, these notorious pre-launch failures get their own documentaries. The Tim Burton/Nicholas Cage Superman movie is now extensively profiled in The Death of "Superman Lives": What Happened?, thanks in part to Kickstarter. There's also a doc called Doomed: The Untold Story of Roger Corman's Fantastic Four, but that's about a cheesy Fantastic Four movie which actually got made but was so bad the studio wouldn't release it.
The latest doc, just announced this week in fact, is Australian director Ryan Unicomb's forthcoming look back at George Miller's abandoned 2009 movie Justice League Mortal.  Thanks to Miller's current success with Mad Max: Fury Road, there is a heightened interest in answering the following question: "What was this guy doing between the last Mad Max movie in 1985 and the new one in 2015?" Oh, wow, he wrote Babe (1996), wrote and directed Babe: Pig in the City (1998), and wrote, directed and produced both Happy Feet movies? And he'd been trying to get a new Mad Max movie off the ground since 1998? Plus, he almost made a Justice League movie? Please, tell me more about that.
That's exactly what Unicomb intends to do in his doc which is tentatively titled Milller's Justice League Mortal.  So what? The behind the scenes accounts of films which never left development hell usually tell the same basic story. As THR said in its review of The Death of "Superman Lives", there is a surprising "arbitrariness of so much decision-making in Hollywood" and "there have been other movies made about aborted projects, and they all tell us more than we might like to know about the grandiosity and self-delusion of so many Hollywood players." In the case of Justice League Mortal, the actor they'd cast to play The Flash, Adam Brody, later recalled, "How close did we come? We were in Australia for some table reads and fittings and whatnot for a few weeks with George Miller and his camp, and that was a great experience."
As historical case studies, you can often look at these stalled projects to see if the involved parties learned any lessons from the failure, or if they simply have hilarious anecdotes about clueless studio execs and insane producers? Did the failure of Justice League: Mortal teach Warner Bros. anything which they are using to improve their approach to the upcoming Justice League two-part movie due out in 2017 and 2019 respectively?  Hopefully, because for a while there Justice League: Mortal was simply something they were fast-tracking to fill a hole in their release calendar when Superman Returns bummed everyone out:
Batman's the one who flies while Superman barely leaps tall buildings in a single bound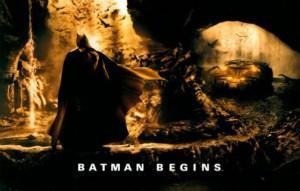 June 17, 2005 – Batman Begins opens to positive reviews and good, but not great box office, selling fewer tickets than any prior Batman movie other than Batman & Robin. It sticks around in theaters throughout the summer, lifted by word-of-mouth, but it only manages $374m worldwide on a $150m production budget. Still, the merchandise sales are so strong and word of mouth so positive Warner Bros. is reportedly keen on making a sequel, forced to wait for whenever Christopher Nolan feels like doing it.
February 23, 2006 – Variety reports Warner Bros. is plotting a Batman Begins sequel for 2008 and a Superman Returns sequel for 2009, trusting Superman Returns doesn't tank at the box office upon its release four months later.
June 28, 2006 – Superman Returns tanks at the box office. Well, not exactly tanks, but the studio wanted it to make at least $500m worldwide. Instead, they got a US gross barely above $200m and worldwide of $391m along with a production budget of $209m, not counting the millions spent on earlier versions of the project before Bryan Singer came along, threw out the script, and started from scratch.
July 31, 2006 – Warner Bros. officially announces that a Batman sequel called The Dark Knight has started production.
August 18, 2006 – Warner Bros. President Alan Horn* admits in an interview with the Los Angeles Times that despite Superman Returns'  so-so box office totals they are still planning another installment for summer 2009.
February 2-3, 2007 – Joss Whedon announces he has departed a planned Wonder Woman movie, and the next day David Goyer announces (on MySpace!) he has been kicked off a planned Flash movie which was to star Ryan Reynolds.
Justice League Mortal begins to take shape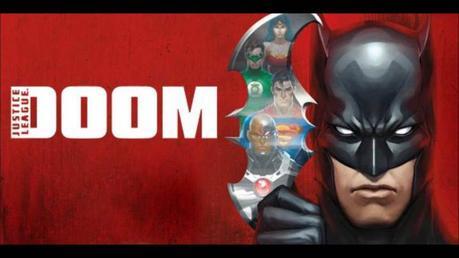 The basic plot, taken from JLU: Tower of Babel, was later adapted into the animated film Justice League: Doom with a different cast of characters and entirely different villains
February 23, 2007 – Variety announces Warner Bros. has hired husband-and-wife writing duo Kieran and Michele Mulroney (then known for their re-write of Mr. and Mrs. Smith) to write a script for an intended Justice League of America movie. No release date is specified nor is there any indication which characters will appeal and whether or not a Batman or Superman in the movie would be played by Christian Bale and Brandon Routh respectively.
March 3, 2007 – Instead of heading into production on a Superman sequel in time for a summer 2009 release, Bryan Singer bolts to make Valkyrie for MGM. Suddenly, WB may have a hole in its release schedule.
June 15, 2007 – The Mulroney's turn in their very comic book-faithful Justice League script, which reads like a live-action episode of the then-running animated series Justice League/Justice League Unlimited with a similarly light tone and nearly identical core team of Superman, Batman, Wonder Woman, the John Stewart Green Lantern, and The Martian Manhunter. The only difference is that Hawkgirl isn't around, and instead of the Wally West Flash they have the Barry Allen version, although a seventeen-year-old West has a role as a hero-in-training. Plus, they added Aquaman to the core, giving him his badass hook hand. There is no origin story, with all of the characters seemingly already in place as superheroes for at least 5 years by the time the film starts. Barry Allen serves as the POV character of the story, which is an adaptation of the comics JLA: Tower of Babel (someone gets a hold of Batman's super secret file containing strategies for defeating each JLA member should they turn evil, and then uses those strategies against them), The OMAC Project (the villain is Maxwell Lord), Identity Crisis (book-ended by the funeral for one of JLA's members), and Crisis on Infinite Earths (Barry Allen dies in the speed force, sacrificing himself to save everyone). WB likes the script so much Variety wonders, "Should WB release Justice before its Superman Returns sequel?"
July 10, 2007 – Suddenly, that Superman Returns sequel has become an "if," with Alan Horn telling THR, "If we do a sequel to Superman, we want it to be less expensive. I have to see a screenplay before I say yes to anything. But the studio would be willing to spend as much as $175 million if the screenplay and other factors warranted it."
August 21, 2007 – Christian Bale voices his displeasure with the idea there being a Batman concurrent to his own, "It'd be better if [Justice League: Mortal] doesn't tread on the toes of what we're doing, though I feel that it would be better if it comes out after Batman 3."
Can you do it before the strike?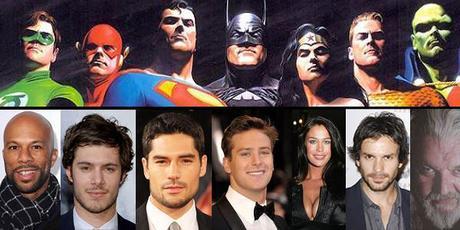 September 20, 2007 – WB hires George Miller to direct Justice League, picking the Mad Max director due to his recent success with Happy Feet for the studio (and also because their first choice, Jason Reitman, turned them down). The production is to be fast-tracked to beat the looming Writers Strike and deliver a summer 2009 tentploe for the studio. Variety reports Bale will not play the Caped Crusader nor will Routh play the Man of Steel. In fact, Christopher Nolan and Bale are so weary of the project WB explored doing an animated or motion-captured version, but ultimately decided the world can never have enough live-action Batman. Still, Variety cites insider sources who presciently claim the production is the type which may easily fall apart before ever going in front of the camera, but the studio is hopeful the project can launch solo Wonder Woman and Flash movies.  No start date for filming is specified, but the target release date is summer 2009.
September 24, 2007 – Jessica Biel enters into negotiations to play Justice League's Wonder Woman.
October 2007-January 2008 – Adam Brody is cast as the Flash, Armie Hammer as Batman, DJ Cotrona as Superman, and Australian model Megan Gale as Wonder Woman, with Biel's negotiations for the role obviously falling apart. Aussie actors Hugh Keays-Byrne and Teresa Palmer are also cast, the former as Martian Manhunter and the latter as Talia al Ghul, who has a small but pivotal role as the person who steals Batman's top secret file after a romantic dalliance. Columbus Short turns down the role of Green Latnern, and Aquaman goes uncast.
November 5, 2007 – The Writers Guild of America goes on strike over DVD residuals, new media content, and compensation in the animation field. Any scripts in development or filming at the time of the strike cannot be altered by any WGA member until after the strike ends, which doesn't happen until February 12, 2008.
January 15, 2008 – WB's self-imposed greenlight deadline for Justice League passes with no official greenlight.
January 16, 2008 – WB announces Justice League's production has been put on indefinite hold and lets the options on all of the actors expire. The cause for delay is attributed to the need to improve the script as well as tax break complications in Australia, where they intended to film.
February 12, 2008 – The WGA strike ends, and Justice League is immediately put back into pre-production, with the Mulroneys returning to tweak the script, their revisions ordered to be completed in 6 weeks. The rapper Common is added to the cast as Green Lantern with Jay Baruchel joining as Maxwell Lord, Santiago Cabrera as Aquaman and Zoe Kasan as Iris Allen.
Delayed and Dead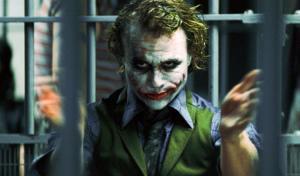 March 9, 2008 – The production is again delayed, this time by three months, when the Australian government refuses to grant a 40% tax rebate even though Miller had put three Aussies in the cast and was going to utilize an entirely Australian production crew. He tells the Sydney Morning Herald, "A once-in-a-lifetime opportunity for the Australian film industry is being frittered away because of very lazy thinking. They're throwing away hundreds of millions of dollars of investment that the rest of the world is competing for and, much more significantly, highly skilled creative jobs."
July 18, 2008 – The Dark Knight comes out, is amazing, breaks records.
July 2008 – Justice League: Mortal fails to go in front of cameras as had been the plan when it was delayed in March.
August 15, 2008 – WB's Jeff Robinov** tells Variety, "We're not off the notion of a Justice League. There's a massive interest and knowledge in the comicbook industry and it takes time to sort of catch up and understand the characters and the history, where they've intersected with each other and what their worlds are. That's part of the education that we're going through."  In the ensuing years, Justice League: Mortal quietly dies while WB shifts focus to a solo Green Lantern in 2011 and a new Justice League script by Will Bealls in 2012 designed to springboard from Man of Steel.
May 21, 2009 – Unlike Justice League: Mortal, Terminator: Salvation manages to survive the Writers Strikes and finishes in time for a summer 2009 release. WB only has one other tentpole the rest of the summer, Harry Potter and the Half-Blood Prince, but on June 5, 2009 a little film called The Hangover delivers them a surprising new franchise.
What Unicomb's documentary will hopefully uncover is just how close Justice League Mortal came to actually being filmed. Same say nearly everything from sets to props to costumes had been built and special effects pre-vis work completed, with the plug ultimately pulled mere days before the start of filming. However, other than interviews with Adam Brody and Armie Hammer in which they recall how cool it was putting on their costumes for the first time we have little to go off of since no photos have ever surfaced.
Looking back at it today, George Miller told DenOfGeek the film ultimately never happened because:
"There was a writers strike. There was some legislation with a tax rebate to make it in Australia. It was the first film that came up, and there was a debate about whether it was Australian content even though I was driving it. It didn't have to be Australian content, but Australian control. But there was a board that no longer exists that the government cobbled together from people who knew nothing about the film industry. And they voted — they struck it down by one vote. We were all ready. Once that happened and then the writers' strike happened…it fell apart."
Apart from the folly of making a film just to meet a release date and have a certain number of big budget projects in a certain season, the central lesson from all of this is contained in a 2008 quote from Gregory Noveck, senior vice president of creative affairs for DC Entertainment, "We're going to make a Justice League movie, whether it's now or 10 years from now. But we're not going to do it and Warners is not going to do it until we know it's right." Figuring out the right time to do it, though, has been their consistent hurdle.
With Justice League Mortal, they contemplated more or less establishing a Justice League which existed in a different cinematic universe than either the Nolan Batman movies or Singer's Superman. Plus, they were going to jump straight in and ignore the industry-standard of starting with origin stories. Then they tried to maybe do more of a Marvel Studios thing but on a shorter schedule, jumping straight into Justice League after Man of Steel. Then they decided to use a Batman/Superman team-up as a not-so-secret Iron Man 2-esque set-up for Justice League, continually preferring to simply introduce their characters in a team before spinning them off into solo adventures, all of which can easily be canceled or die in development hell should Batman v Superman or Justice League Part 1 fail. However, even now they have no problem running with different versions of Batman, giving him a promising solo LEGO animated movie in addition to a co-starring role in their new live-action DC films, even shoving him into Suicide Squad.  But that's nothing compared to how close we came to having two different Batman at the same time and technically three different versions of Superman, the one from Superman Returns which still had a chance of getting a sequel, the one in Justice League: Mortal, and Tom Welling in Smallville.
Sources: Check out DenOfGeek's recent deep dive into JL: Mortal's script (e.g., Wonder Woman was going to be like Jean Grey talking to the UN and have romantic tension with Aquaman, the League would have already established practical world peace, and unlike Man of Steel Batman would be the one to snap the villain's neck, not Superman)
*Former WB President Alan Horn has been running Walt Disney Studios since 2012.
**Jeff Robinov, who was a huge proponent of only backing big-budget tentpole releases, was forced out of WB in June 2013.