Although I booked tickets for this year's LaBoracay, I chose not to go because of a trip to Hokkaido, Japan that put a dent on my travel funds. And just so I woudn't feel too bad for not going, I decided to have a summer staycation at Novotel Manila Araneta Center. Read more…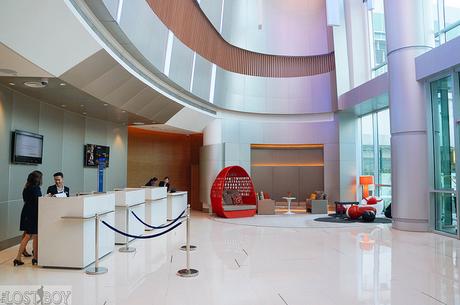 Our stay at Novotel Manila Araneta Center came just weeks after its grand opening last March, and so it was likewise a perfect opportunity for us to check out its newly-opened facilities.
I was directed to the Premier Lounge for a special check-in. Why special? Because our room came with access to the said lounge. I was eager to soak in the lounge's ambiance, but after having some refreshments, I preferred to go to my room first to continue my sleep.
Like my first time, the nicely-decorated room was nothing short was nothing short of awesome. It had everything I needed for a perfect staycation: a cozy Live N Dream by Novotel, a huge LED TV, a minibar with tea and coffee making facilities, plenty of universal power outlets, and a working desk with multimedia connectivity. The immaculate bathroom thankfully had a powerful shower and fragrant toiletries that I like.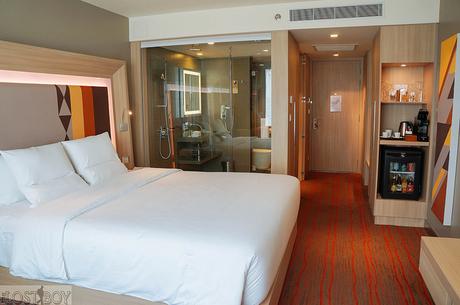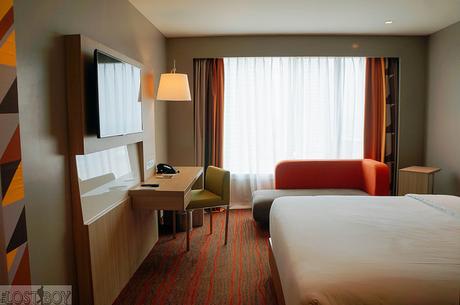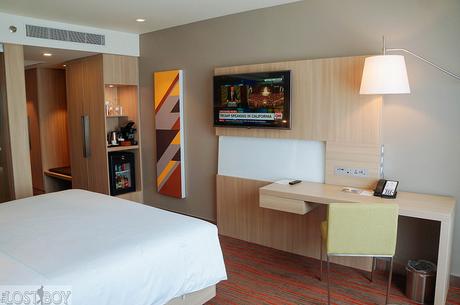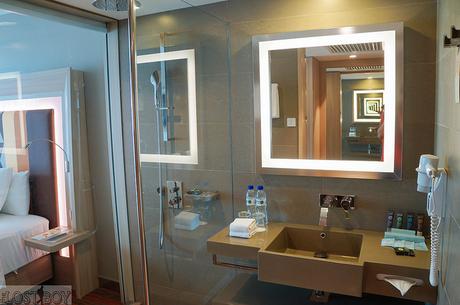 I practically spent maybe 70% of my time in my room, enjoying it, the fast internet, the nice strong air conditioning (because it's summer after all), and the refreshing showers.
And the location of the hotel proved to be ideal for staycations because food is within easy reach—there are malls and supermarkets just next-door from the hotel, after all.
As mentioned, the room I had came with access to the hotel's spanking new Premiere Lounge. It serves not only breakfast, but also afternoon tea and evening cocktails, which I took advantage of. The lounge, which enjoys stunning views, is beautifully designed and elegantly decorated, and it was as if I was transported into a place far away from the chaos of Metro Manila.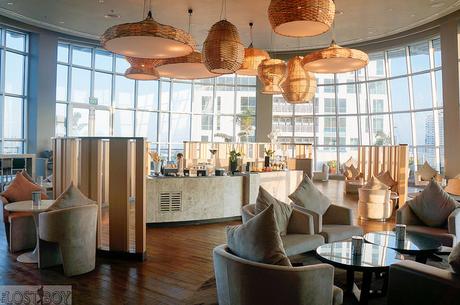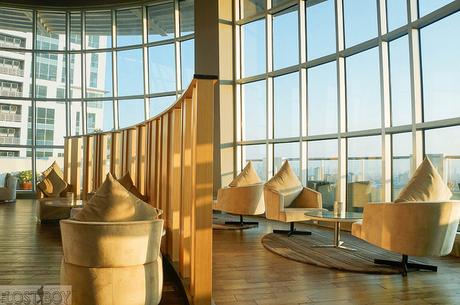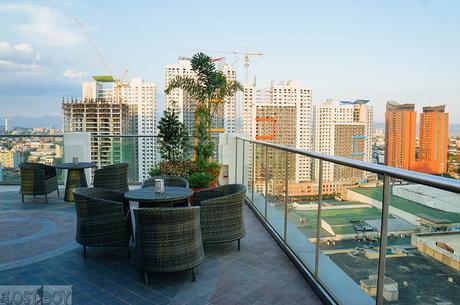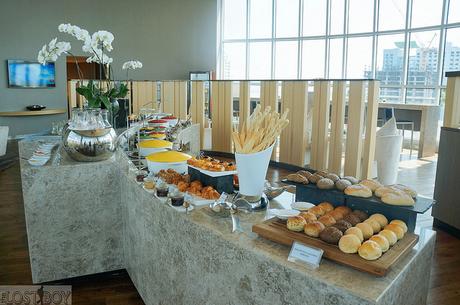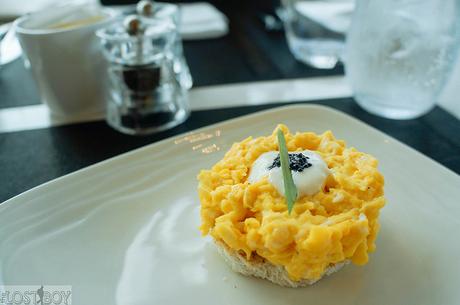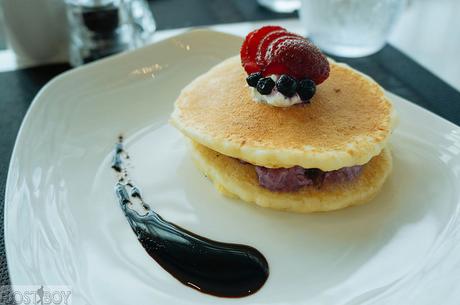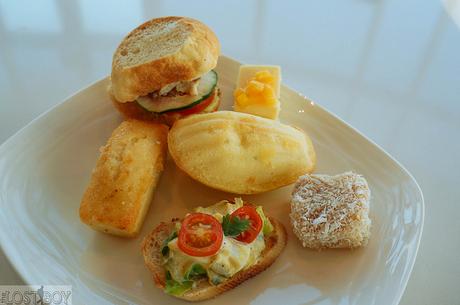 Of course, one of the highlights of my summer staycation was swimming in the hotel's huge pool. And as an added bonus, our friends from the hotel had me try the selection of drinks and tapas from the Pool Bar and Lounge, a nice casual space that offers live music on certain nights. I particularly loved their frozen margarita, lamb chops, and calamari.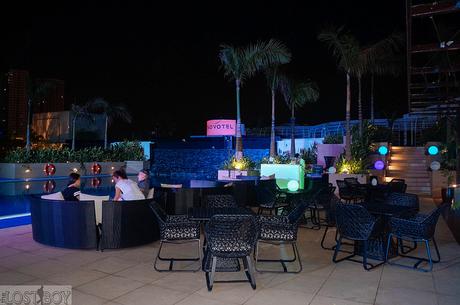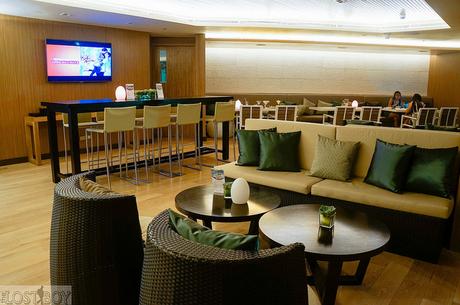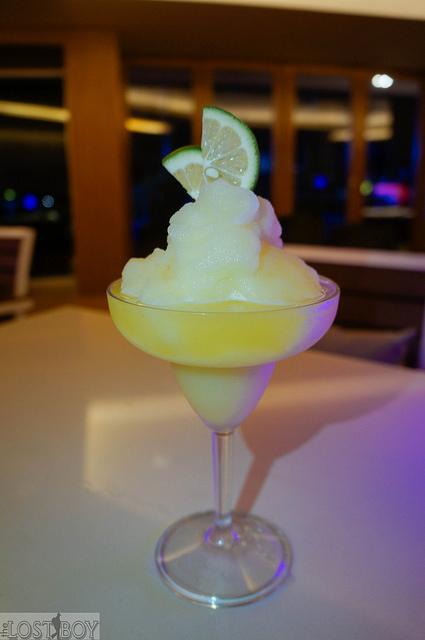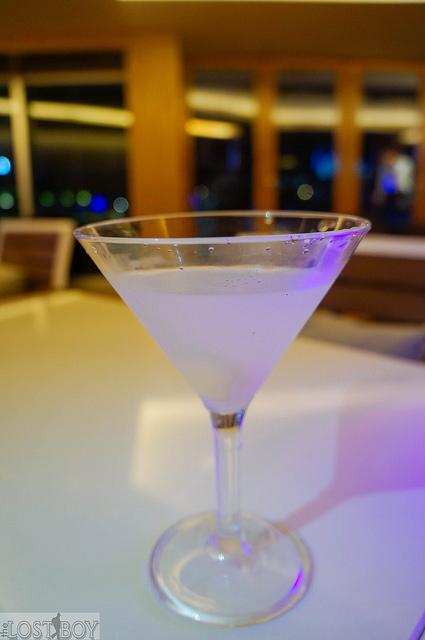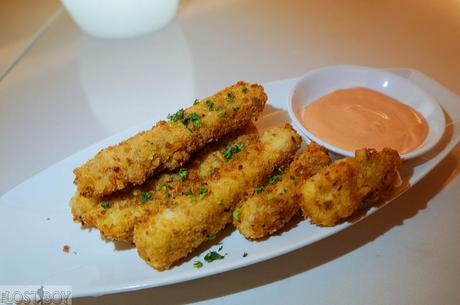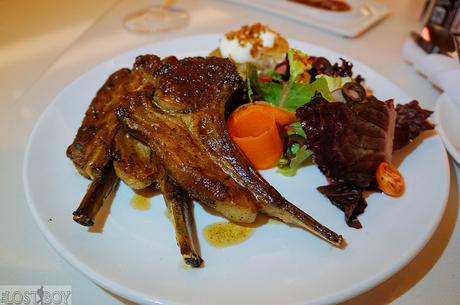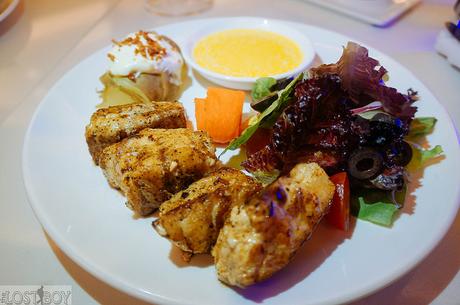 Luckily, the hotel's gym, InBalance Fitness is already open as well; I did a couple of sessions there in my attempt to get in shape. Also open now is the children's playground and library.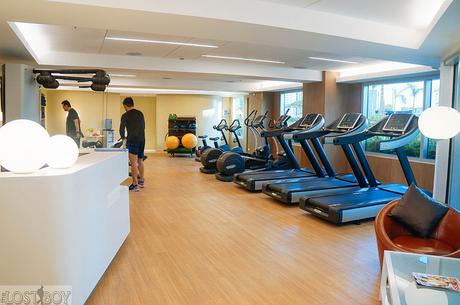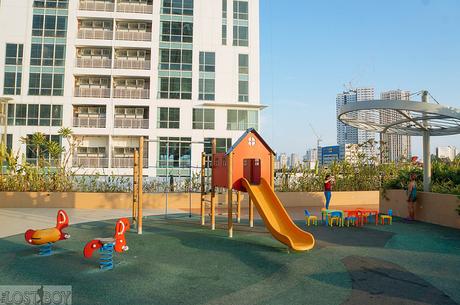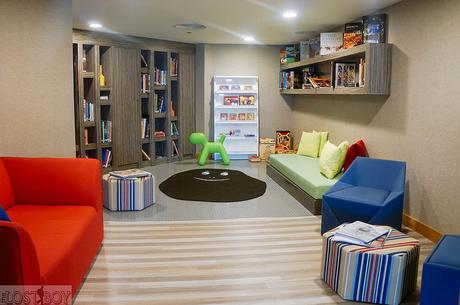 And of course, the highlight of our summer staycation was to swim in the hotel's big swimming pool and bask under the sun.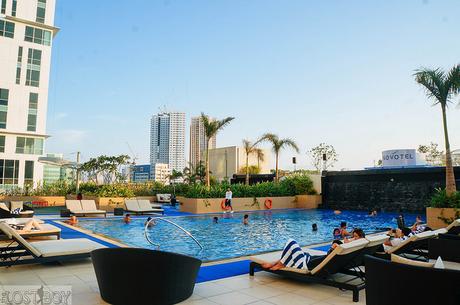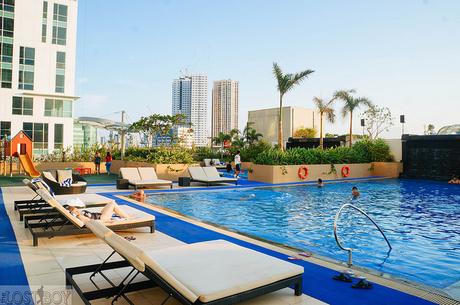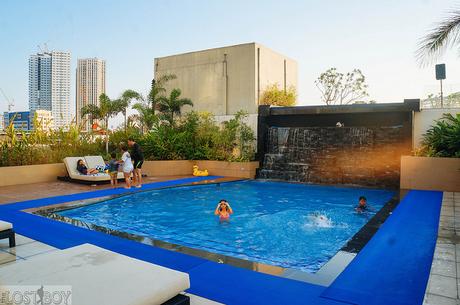 In all, my staycation at Novotel Manila Araneta Center was bliss. And the good news is that they're offering summer staycations with a tempting offer:
Book your day out with the hotel's Summer Surprise promotion. Starting from Php 4,600.00++ per room per night, guests can check in, enjoy the complimentary breakfast buffet, two movie tickets at the Gateway Cinemas, and use of Novotel Manila Araneta Center's available InBalance facilities (fitness center and outdoor pools). As part of Novotel's guarantee, children 15 years old and younger eat and dine at the hotel for free when staying with their families.
NOVOTEL MANILA ARANETA CENTER
General Aguinaldo Ave, Araneta Center, Cubao, Quezon City, Philippines
Telephone: +63 2 990 7888
Email: [email protected]
Website: www.novotel.com/gb/hotel-7090-novotel-manila-araneta-center
Social Media: Facebook
RELATED ARTICLE: Novotel Manila Araneta Center: Quezon City's Biggest and Newest