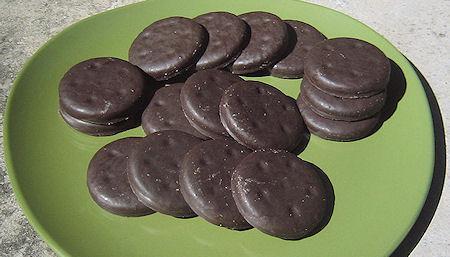 image credit
Next time you're inhaling an entire box of Girl Scout shortbread cookies, just think of the potential you're wasting: a full $15 billion worth of graphene. At least, that's the estimate given by a team of Rice University researchers working on a dare.
The Rice lab's work on
Girl Scout Cookies
began when lab chemist James Tour mentioned at a meeting that his team had turned table sugar to graphene - a one-atom-thick layer of carbon possessing remarkable properties of strength and conductivity. He claimed that he and his grad students could grow graphene from any carbon source, and it just so happened there were Girl Scout Cookies being passed around the meeting.
The Presurfer