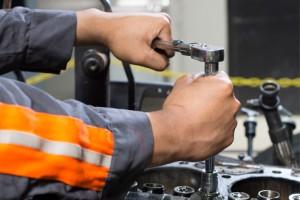 Owning your fleet comes with one undeniable fact: You're going to need parts to keep those trucks on the road over the long haul-lots and lots of parts. Of course, that means a big expense that you need to manage smartly. One way to control those costs is to buy your parts in the aftermarket. Here's an important fact to keep in mind: Trends in the trucking industry are influencing the heavy-duty aftermarket more than usual. You'd be wise to secure supplier relationships early this year, keeping your lower-cost pipeline open to the parts you need.
Your supplier options are growing
As 2015 came to a close, one welcome change was the agreement reached between the Truck and Engine Manufacturers Association and several other organizations. Why? Because the agreement gives independent repair shops access to service manuals for model year 2010 and newer vehicles over 10,000 pounds that are sold in North America. This information had previously been available only to dealers. The pact increases options for fleets that had been relying solely on dealers to repair newer trucks with intricate emissions systems.
Your expenses are growing, too
And while your choice of suppliers is growing, it comes at a very needed juncture. That's because the average spend on parts has been going up and up.
John Blodgett, vice president of sales and marketing at MacKay & Co, noted on TruckingInfo.com that fleet spend on parts and related labor rose to $107 billion last year. Blodgett broke that spending down as follows:
$58.5 billion for labor (calculated @ $100 per hour)
$30.1 billion for replacement parts
$16 billion for tires
$2.5 billion for lubricants
Blodgett's data should serve as wake-up call to fleets and owner-operators. How big are the costs for the average owner-operator? According to Blodgett, the average truck owner spent the following in 2015:
$10,200 for repair labor
$7,400 for parts
$3,200 for tires
$700 for lubricants
That's a significant annual outlay of $21,500 to repair each truck! Looking at it another way, during the 15-year useful life of the average heavy-duty truck, that's $345,000 in parts and labor. So being smart about parts-buying is strongly advised.
What's driving aftermarket growth?
According to Blodgett, by 2020, aftermarket parts are expected to grow by another $8.5 billion to $38.6 billion in total sales. The reason is the absorption of newer emissions systems into the market. TruckingInfo.com noted that, "...owners of older trucks are interested in used parts because of cost savings and downtime savings. Independent used parts distributors have been offering these parts for years, but OEMs are getting more involved and looking to expand their offerings."
The proliferation of these emissions parts is great news since the first (and oldest) DPF and SCR-system outfitted trucks are now hitting the pre-owned market in big numbers.
But with the good comes some bad news: The industry may soon be facing a mechanic decline to install those parts. According to TruckingInfo.com, "Approximately 50 percent of current diesel technicians nationwide will be retiring within the next 15 years. The Bureau of Labor Statistics says the need for bus and truck technicians and diesel engine specialists is expected to grow 9 percent from 2012 to 2022."
The bottom line
As this all shakes out, fleet and owner-operators are wise to back up their aftermarket supply chain by working with vendors who can provide:
Consistent pricing and cost savings on OEM-quality, brand-name parts
Fast reorders based on account order history and need
Technical assistance on exotic or hard to find parts
With some advance planning and a relationship with the right vendor, managing your parts and labor can turn from an ongoing hassle to a strength that helps separate your business from the pack.