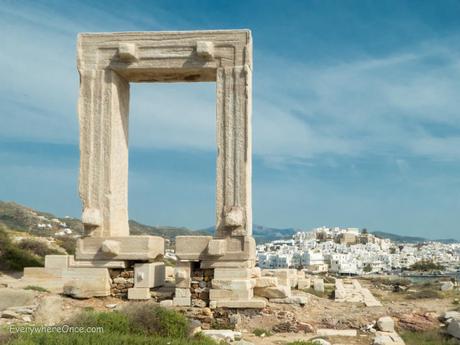 Naxos knows how to greet visitors. Its most lauded landmark is visible even before setting foot on the island. Standing on an islet near the Naxos Town harbor is what looks like a giant picture frame—actually the Portara, a marble doorway and the only remaining part of a temple, begun in the 6th century BC and never completed, that was dedicated to Apollo.
The second of two islands we explored during our inaugural visit to Greece, Naxos paired nicely with Santorini. It's larger and lusher than its superstar neighbor and, in early May, was significantly less crowded. Also in the island's favor, it's conveniently located along the ferry route between Santorini and Athens.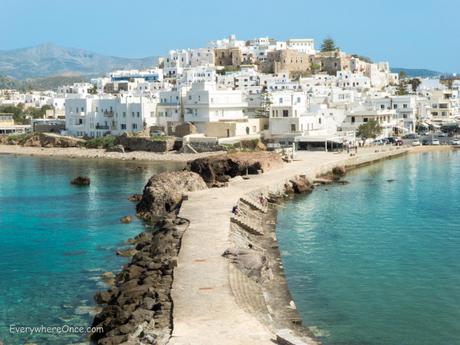 After checking into our hotel, we strolled back to the harbor and across a short causeway for an up-close look at the Portara. The staggering weight of each of the pieces that make up the Great Door kept it from being pillaged along with much of the rest of the temple's stone, some of which was used by the Venetians in the construction of a 13th-century fortified castle on a hilly section of Naxos Town.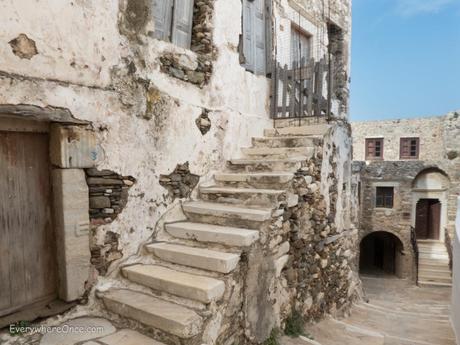 Wandering around the warren of steep streets in the the old quarter, called the Kastro (castle in Greek), we navigated narrow passages, walked beneath archways, and up seemingly endless sets of stairs. We came across a tower and a church—perched at the highest point—and houses decorated with coats of arms. On one street, seeing an open, unmarked doorway, we went inside and found the Byzantine Museum, which in addition to the expected artifacts on display has a patio with harbor and sea views.
Next we ventured further afield, renting a car for the day to explore the island's beautiful mountainous terrain.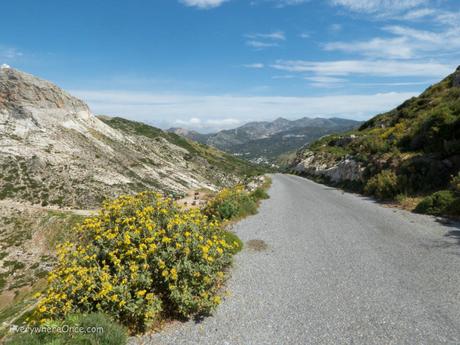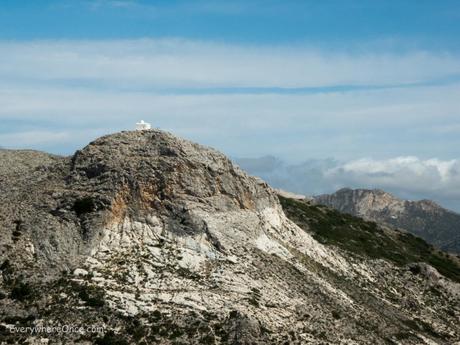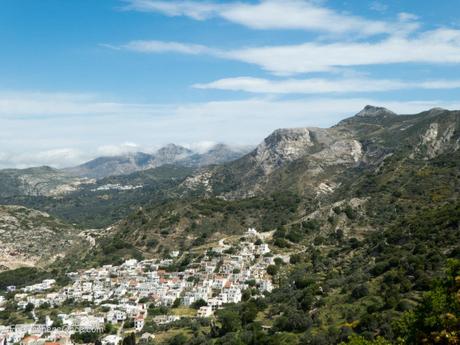 But for one of the best views on Naxos, we didn't even have to leave our hotel room.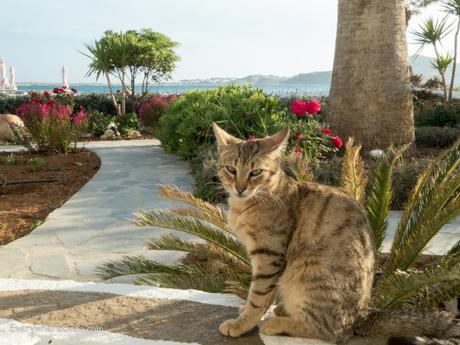 Kalergis Studios, Saint George Beach, Naxos. Room #3. Kitty not included but might stop by for a visit.