For the spring-summer 2015 season, En Noir designer Rob Garcia showcased a collection defined by a laid-back, relaxed attitude that turned away from the brand's classic all-black designs and exaggerated leather pieces. With simple lines, light materials and by infusing colorful, monochromatic tones, the designer shared a portion of his life with his audience, by making references to his past and to his Native American background.
This introspective collection featured classic silhouettes, such as bomber and utility jackets, biker pants with seams at the knees and simple, basic shirts and t-shirts as well as a series of jeans.
Among others, models Alessio Pozzi, André Bona, Cole Mohr, Dima Dionesov, David Agbodji and Jesse Shannon presented Mr. Garcia's collection which is a reflection of the designer's personal history, one in which skating and the hot southern Californian sun played an important role.
Even though the golden American state served as a source of inspiration for the collection, the En Noir approach was a little different, as dusty reds and moss green walked down the runway. This angle was explained by the designer himself who commented that: "Sometimes when brands do beach inspirations, they do popping and bright but for us it has that dark feel."
Presented during New York Fashion Week, this collection was interesting and eye-catching because of its casual aesthetic as well. With so much eccentricity going down the runway these days, it is not often to see something that is well made but very approachable.
We feel that this collection's major quality, besides the high-meets-low aesthetic, which the designer pulled off formidably, was its appeal to a wide market, which seems to be something the brand is interested in, as they have been working on a collaboration with Gap, which will be out this fall. Each look was paired with Vans Sk8-Hi's or Era's, which are other mainstream-meets-high-fashion brands.
This collection was also a great fashion lesson. What fashion enthusiastic men can learn is that there are ways to incorporate color and interesting shapes in your looks and still maintaining a serious attitude.
And because a picture is worth a thousand words, we invite you to take a glimpse at our favorite looks and scroll through the gallery featuring pictures from the show and to make your own impression of the collection.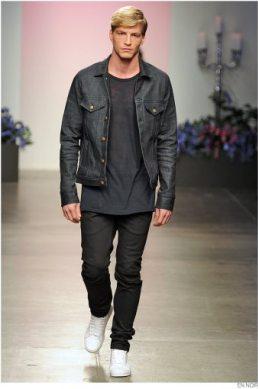 Giving out a deep vibe, this outfit is a great look that references En Noir's classic aesthetic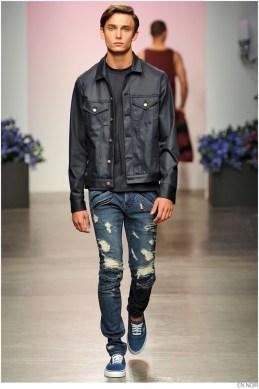 Featuring a pair of ripped jeans and a leather jacket, this look will be "in" a lot longer than just a summer.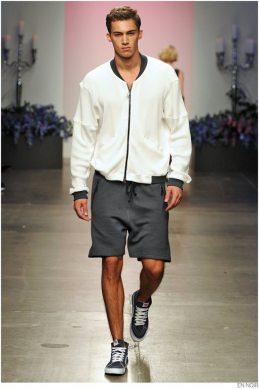 This jacket is probably one of the highlights of this collection, as streetwear rarely looks this well!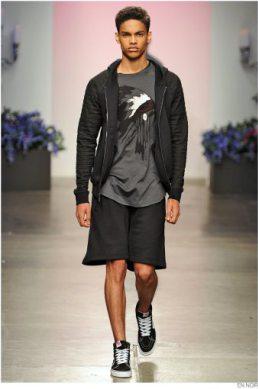 A simple blazer paired with a t-shirt that references the designer's roots in a very obvious way.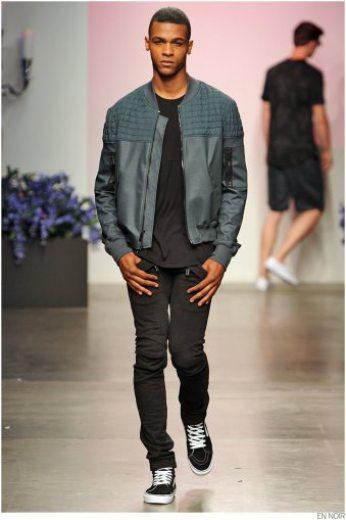 This look could be a great evening going-out outfit, but we can definitely see each individual pieces being mixed with any of the other pieces of the collection as well.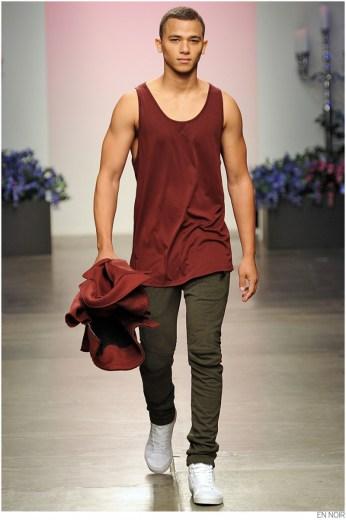 A very masculine look defined by a powerful tank top and a hot pair of pants.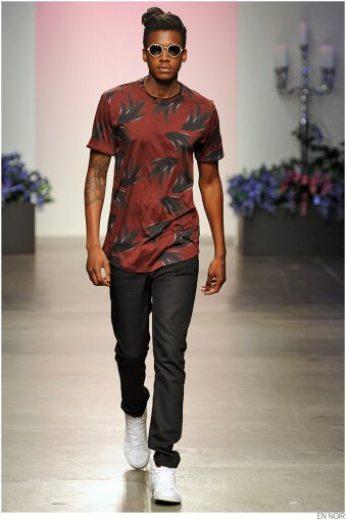 Designer Rob Garcia also made use of prints for the collection, but only occasionally and he made sure that the prints are in-line with the collection's vibe.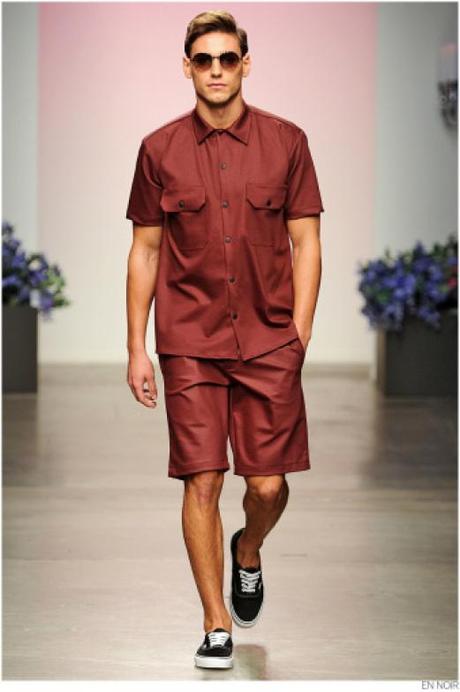 A work-inspired outfit that can be easily broken down into cool essentials.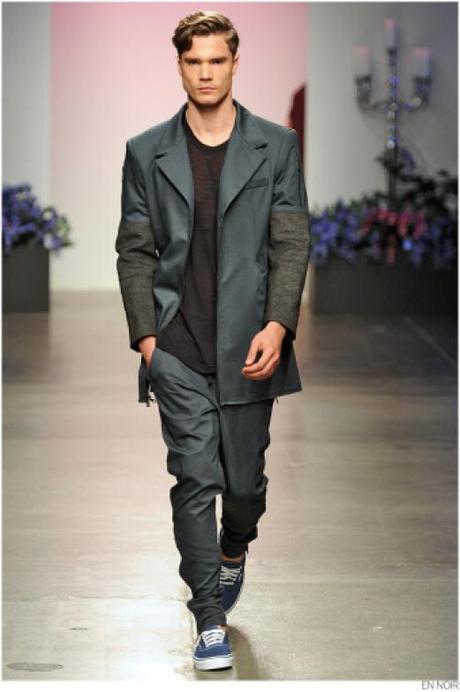 This jacket has a powerful aesthetic and imposes through its simplicity and edge.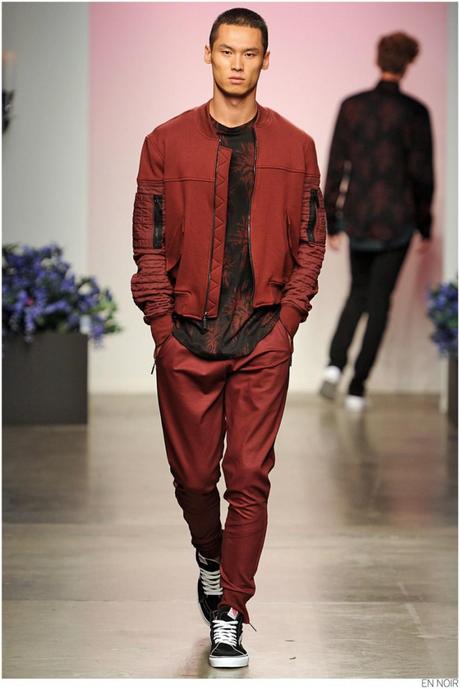 A carefully-quilted jacket paired with strong pants and an amazing t-shirt.
Fraquoh and Franchomme
P.S. What do you think of the collection? Did you enjoy the new aesthetic of the Los Angeles-based brand?  Share your thoughts in the comments below! For more articles on style, fashion tips and cultural insights, you can subscribe to Attire Club via e-mail or follow us on Facebook or Twitter!
Share on Tumblr
0