Taking a look at The Body Shop's Vitamin C Skin Reviver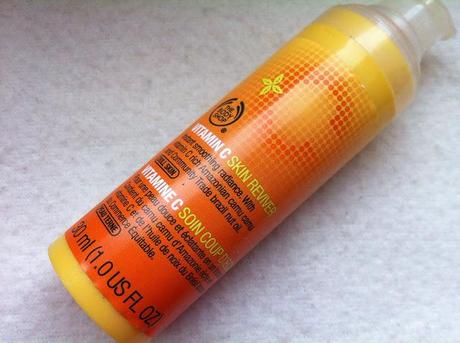 From time to time I buy a product, use it for a while and wonder why I haven't posted a review on in. The Body Shop Vitamin C Skin Reviver is one of these products. I've been using it off and one for a long time and it only recently occured to me to a post a review about it. I think the main reason for this is that I read a lot about primers on the beauty blogs that I follow but have only found a handful that work for me, this being one of them.
The Body Shop Vitmain C Skin Reviver isn't strictly a skin primer, it is described as a 'radience booster' that 'refreshes and smooths skin and enhances its natural glow.' I would agree with both of these claims but I would never leave the house without foundation so my natural glow is a little irrelevant. For me the strenght of this product is that it makes an amazing base for makeup. I've recently been using NYC's All Day Long Foundation, which I like but it takes some time to get an even finish, unless I apply it on top of the Vitamin C Skin Reviver and it just glides on.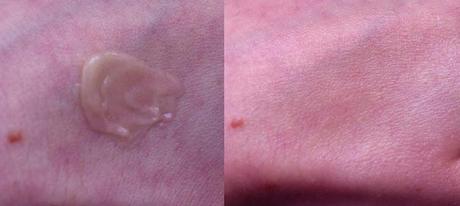 The Skin Reviver has a shimmery finish and a gorgous citrus smell. It glides on to the skin effortlessly,giving it a soft and even finish. It is also one of the few primers that doesn't make my skin breakout. It is priced at £13.00 and I think it is a great rival to Benefit's Porefessional. Follow me on:
Twitter - Hello Cotton - Blog Lovin'