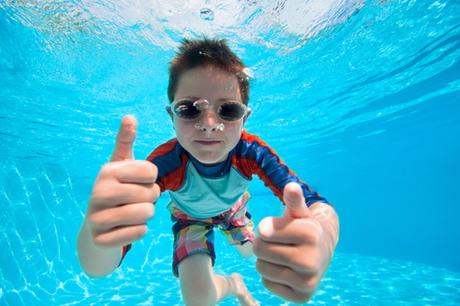 The entrepreneurial spark can ignite anywhere, at any time. You just have to be receptive when it does. Paul Arakelian was working for his dad's chemical company over 50 years ago, when backyard pools were still a rarity. At that moment he saw the future: it was a lot more pools, chemicals, supplies – and trucks to deliver it all.
Fast-forward to today: Baystate Pool Supplies, of Cambridge, Mass., now boasts 10 wholesale distribution centers in eight states from New Hampshire down to Virginia. Their client base includes builders, service techs, and pool & spa retailers. Their Aquatic Parts Co. business unit alone carries 30,000+ SKUs trucked out in 3,000 boxes a day at peak demand. One key to their success: rental trucks.
Why rent?
When it came to maximizing that peak warm weather cycle, Baystate Pool couldn't afford vehicle downtime. Nor did they want to risk the high annual fleet Total Cost of Ownership (TCO) for trucks to meet seasonal spikes. Clearly, minimizing costs like maintenance, licensing, depreciation, and insurance was smart.
"March to October are our busiest months," says James DiGregorio, Accounting Manager for Baystate Pool Supplies. "Once the snow and ice are gone, it's a race to build pools while the weather is on your side."
It's a classic business conundrum: how does a company expand, while at the same time limiting transportation costs? Ownership is part of the answer, though a small part.
"Each distribution center owns at least one straight truck and one smaller truck, while the bigger branches own two to three straight trucks plus vans and pickups," says DiGregorio. "But that's not enough to meet what we need for the peak months if we want to grow."
Faced with these challenges, Baystate made a strategic decision to rent. That meant partnering with a national rental fleet, to access a steady supply of straight trucks and single and double-axel tractors as needed. That, in turn, would give distribution centers flex capacity to intelligently manage regional and seasonal flow, on demand.
The results from renting
By renting, DiGregorio estimates the company has grown peak capacity by nearly 300%, with each distribution center adding two to four straight trucks or single- and double-axel tractors.
"In the last decade," says DiGregorio, "we've been able to go from a $70 million company to a $120 million company, adding three distribution centers in the process."
Whether it's rented, leased or owned, a busy interstate fleet also needs repairs and preventive maintenance. Here, Baystate Pool Supplies ran into an issue confronted by many fleet-reliant companies: the administrative burden of random service vendors in disparate locales. But DiGregorio says renting actually solved this problem efficiently, too.
"Having one vendor servicing all of our branches brings a convenience we couldn't live without," he says. "It's a great comfort to know that if any branch needs a truck at anytime, you always have a location that's close and a truck that's available."
That convenience extended to having a single national rate and unified invoice for all distribution centers.
"Having that one combined invoice for all distribution center billing means I don't have to tear my hair out parsing through 10 different invoices with 10 different contact numbers," DiGregorio says. "That clarity and simplicity lets us better plan and manage our finances and resources."
Like any company with a true entrepreneurial spirit, Baystate Pool Supplies is planning for its continued growth. DiGregorio is confident that their distribution model will support that growth into their next half-century.
"In my 10 years with Baystate, I've seen tremendous growth," he says. "That's been made possible, in part, by our ability to flexibly expand our fleet with rental trucks when needed.  It's good to know we're never limited by the number of trucks we have."