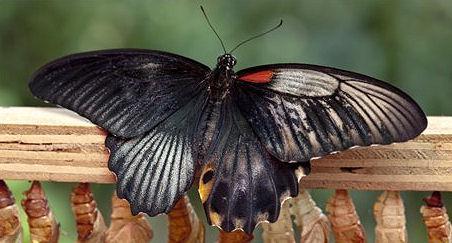 A half-male, half-female butterfly has hatched at London's Natural History Museum. A line down the insect's middle marks the division between its male side and its more colourful female side. Failure of the butterfly's sex chromosomes to separate during fertilisation is behind this rare sexual chimera.
Once it has lived out its month-long life, the butterfly will join the museum's collection. Only 0.01% of hatching butterflies are
gynandromorphs
; the technical term for these strange asymmetrical creatures.
The Presurfer