There's a beautiful irony here: Jayne and Phil's wedding at The Lowry is a rainbow of amazing colours, bright and sunny, blissful and exciting. I wonder if L S Lowry would have disapproved of the exuberant creativity… but I love it to bits! The Lowry is full of photo opportunities, nooks and crannies in every colour of the spectrum. Top UK wedding photographer Chris Hanley takes this palette and turns Jayne and Phil's wedding photos into works of art.
In two parts…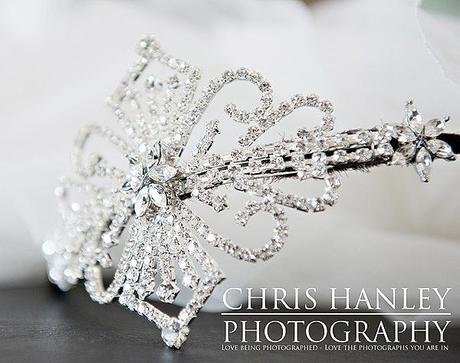 sparkle and shine…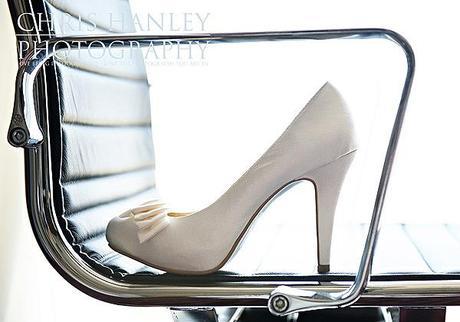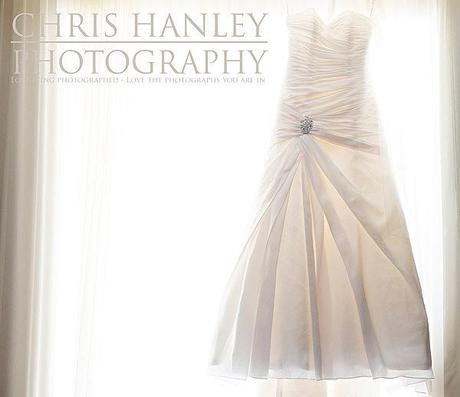 pure white light and a beautiful bride…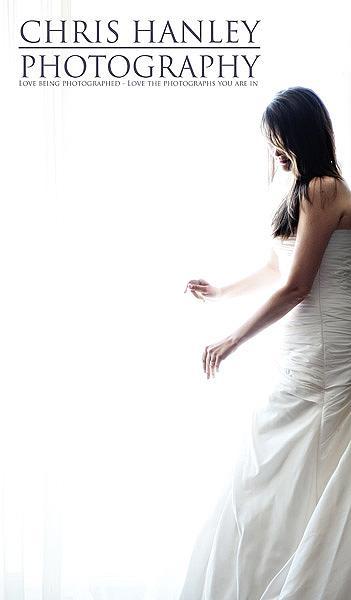 Jayne's so beautiful – I love her smile, the way the light plays across her dress and the detailing and shape of the back of the wedding dress: what a beautiful bride.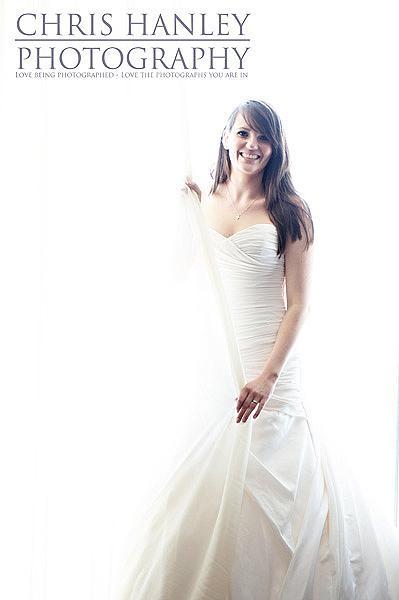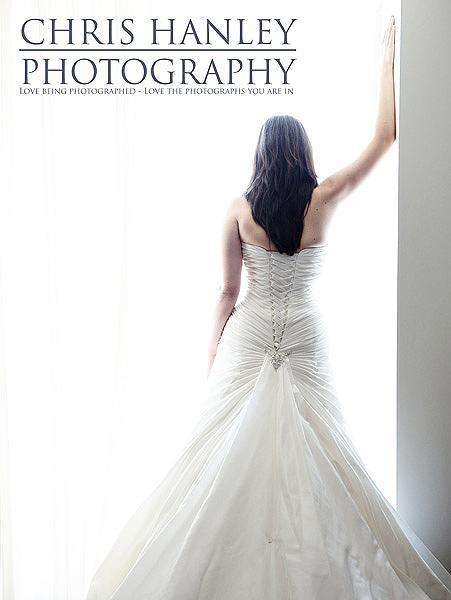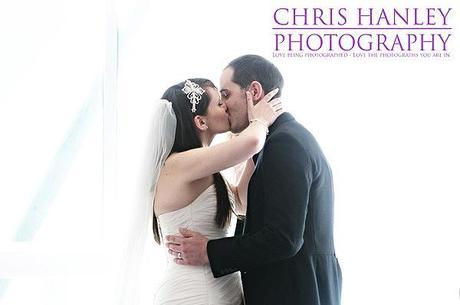 the best things come in small packages…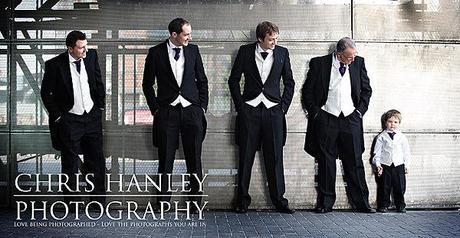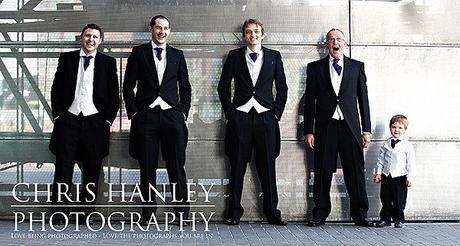 Outside, the girls just wanna have fun…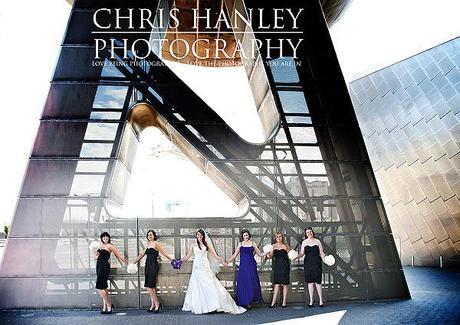 While inside the colours begin with a walk to the wedding through sunset colours.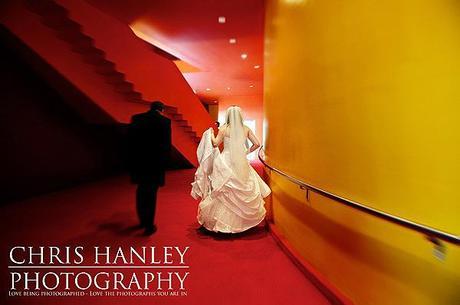 The colours remind me of a day passing in a gorgeous hot country: from the red of the rising sun to blue skies and yellow sunshine.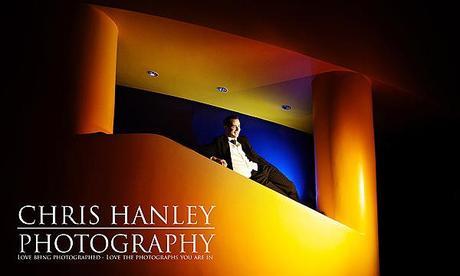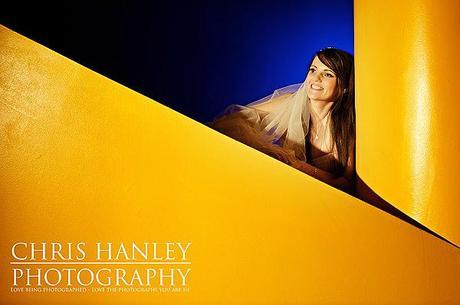 … and starry skies!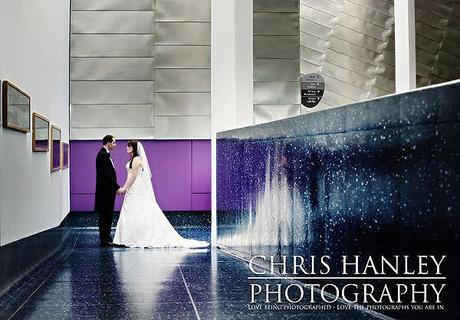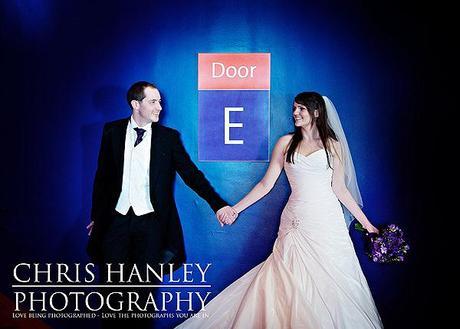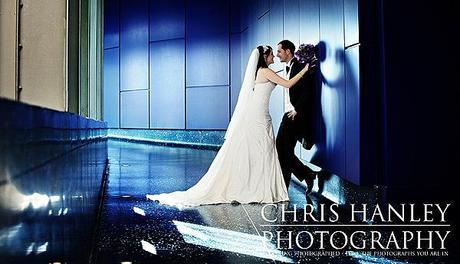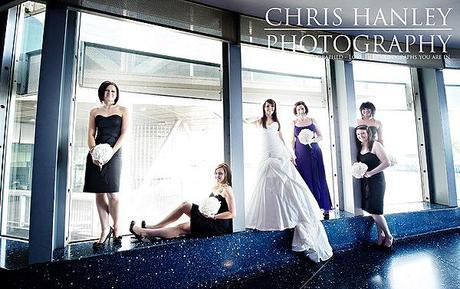 This is a stunning portrait of all the girls! Sophisticated and classy but still loads of fun.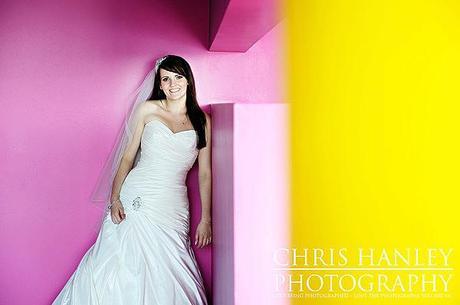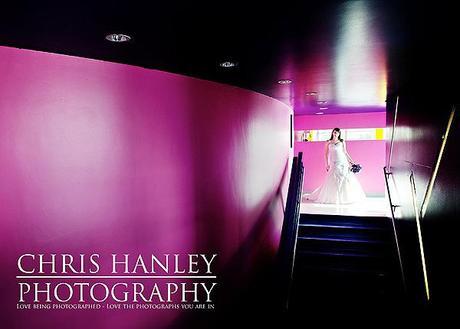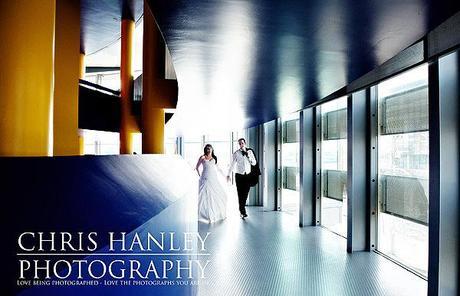 How's this for creativity? Jayne and Phil take a walk with Chris Hanley, who spies a lorry parked up. In he hops, while they watch at the back door to make sure no one drives off with them all inside… and it looks AMAZING!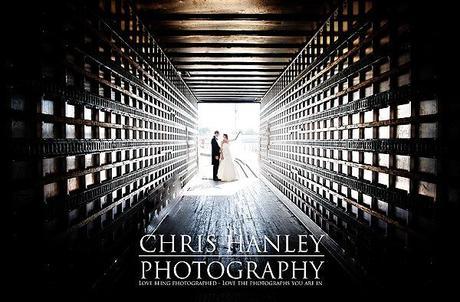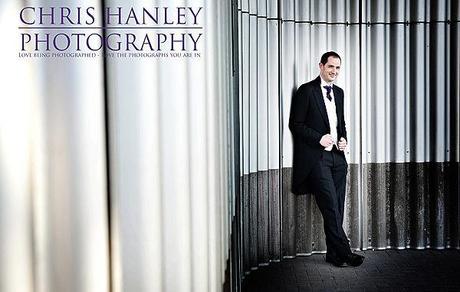 Chris took some fabulous shots of Phil – this is one of my favourites.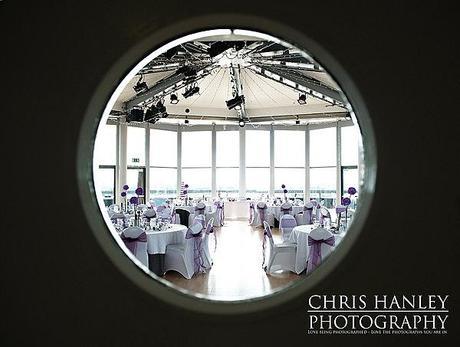 A peek at the wedding reception – more gorgeous details to come tomorrow!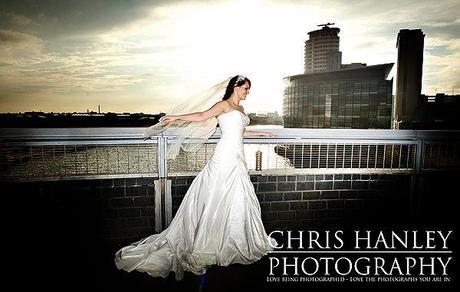 And some dramatic shots over the quays outside the wedding venue.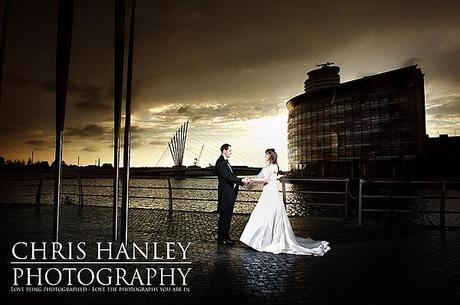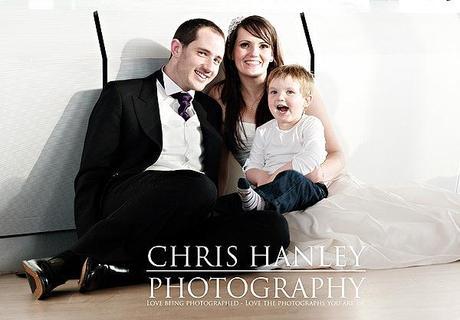 What better way to finish the blog post than with this cute family portrait? And they're ALL gorgeous!
More to come tomorrow – remember the little peek through the round window into the reception room? Well I saved the pictures of Jayne and Phil's table decorations and all their gorgeous purple wedding decorations to make an inspiration board for any purple-loving brides out there. Check back tomorrow at 11!
Thanks to Chris Hanley for the photographs. See more from Jayne and Phil's Lowry wedding on the Chris Hanley Photography blog, read an introduction to Chris Hanley's work on the English Wedding Showcase, or visit the Chris Hanley Photography website for information.
http://chrishanleyphotography.com