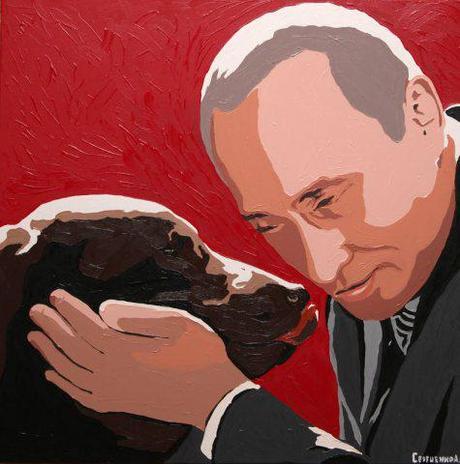 The leaders of Russia and Japan recently met for talks on the sidelines of the G20 summit in Mexico, and while neither nation came away with any political prizes, Russian President Vladimir Putin scored a gift worth yelping about: a two-month-old Akita puppy!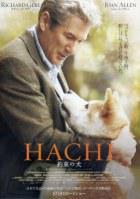 Akitas are native to northern Japan (where the prefecture of Akita is located) and were renowned bear-hunting dogs. In 1931 the breed was officially declared a Japanese Natural Monument, a distinction followed shortly thereafter by the installation of a bronze statue of Hachiko just outside an exit of Tokyo's Shibuya train station.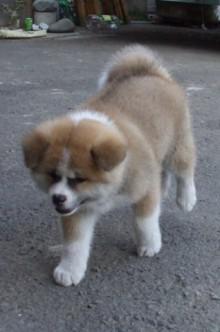 Hachiko, an Akita acquired by Professor Hidesaburo Ueno in 1924 when the former was around 1 year old, would wait for his owner at the station exit every day... until one day in May of 1925, when Professor Ueno suffered a fatal cerebral hemorrhage at work.

From that day, every day, Hachiko would wait for his deceased owner until he himself passed on, aged 11, on March 8th of 1935. Hachiko's loyalty and diligence is seen as an outstanding example of the Akita breed's most noteworthy characteristic.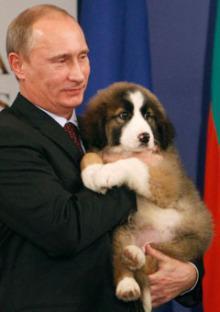 According to a spokesman for the Akita prefectural government, Japanese Prime Minister Yoshihiko Noda proposed giving the puppy to Russian President Putin during talks on June 19th, and Putin reportedly accepted his offer.

The as yet unnamed pup shown above, right, will join a black Labrador retriever named Koni and a Karakachan puppy (left) presented to Putin by Bulgarian Prime Minister Boiko Borisov in November of 2010.
"I hope issues between Japan and Russia are solved," stated Akita Governor Norihisa Satake. With the energetic furball running around Putin's presidential estate at Novo-Ogaryovo, just west of Moscow, perhaps thoughts of resolving those thorny issues will rear their heads more often. (via The Mainichi, images via LeRoy's Pink Fist and Reuters)